| | | |
| --- | --- | --- |
| Country rank | | 48 |
| Last year's rank | | 34 |
| Region | | Asia |
| Population | | 30 578 000 |
| Christians | | 1 341 000 (4.4%) |
| Main Religion | | Hinduism |
Though Nepal is no longer an official Hindu state, most Christian persecution in Nepal comes from radical Hindu groups who want the country to return to Hinduism. Many of the Christians in Nepal are converts from Hinduism, and these converts experience significant pressure from their families and communities. If a family discovers a member is a Christian, the convert might be expelled from their family home or even violently attacked.
Also limiting religious freedom are anti-conversion laws and the destruction and forced closures of churches. Churches where foreigners gather are treated with more tolerance, though members of some Protestant churches still experience significant pressure.
Nepal has a rich diversity of tribes and clans where ethnic cultures, traditions and rituals are seen as very important. Once people convert to Christianity, they stop taking part in many of these traditions and are considered outcasts by the community. They might also be subjected to violent forms of persecution.
What changed this year? Nepal's fall in rank belies its persecution score, which stayed nearly as high as last year. Despite a decrease in violence, pressure in almost every sphere of life went up, showing that daily life remains difficult for Christians, especially converts from Hinduism.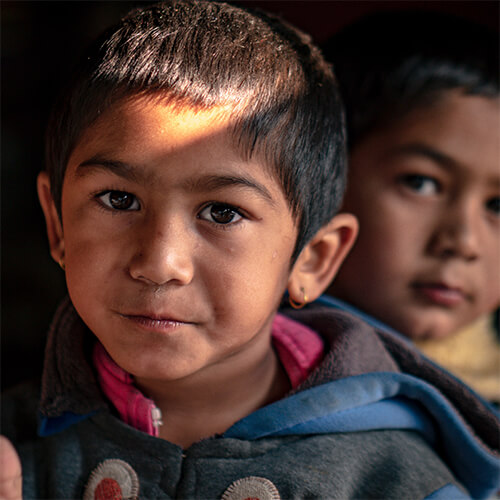 Meet "Kabita Khatri" 
"My family members constantly pressured me to give up my faith. They stopped talking to me and didn't help me financially. But I never gave up. One day, my father-in-law gathered some villagers and provoked them against me. He told me to leave my house if I wouldn't leave my faith. But those threats didn't shake my faith. Then, he found another way to persecute me. He stopped providing electricity in my room. I had to use candles or a cell phone's light to light the house during the night. I was despised and left alone. But all these hardships couldn't waver my faith in Christ."
Kabita Khatri, whose husband left her after she came to faith in Jesus.
Pray for Nepal
Many Nepalese Christians come from Hinduism and endure the rejection of their families after they find Jesus. Pray these Christians will know the reality of their global family in Christ and will sense Christians around the world praying with them.
Pray for Nepal's government. Political instability makes life for Christians uncertain, and recent anti-conversion laws have made following Jesus even more difficult. Ask that God would touch the hearts of Nepalese leaders and that they would allow true religious freedom to flourish.
Open Doors' work through partners in Nepal provides help for so many people. Ask God to bless these ministries and equip His people for "every good work" (2 Timothy 3:17) as they live out the Gospel in Nepal.
What does Open Doors do to help Christians in Nepal?
Open Doors works through partners in Nepal to support Christians with Bibles and discipleship materials, biblical training, socio-economic aid and advocacy.
SIGN UP for our weekly World Watch List prayer update