| | | |
| --- | --- | --- |
| Country rank | | 1 |
| Last year's rank | | 2 |
| Region | | Asia |
| Population | | 38 914 000 |
| Christians | | Thousands (Open Doors estimate) |
| Main Religion | | Islam |
It's impossible to live openly as a Christian in Afghanistan. Leaving Islam is considered shameful, and Christian converts face dire consequences if their new faith is discovered. Either they have to flee the country, or they'll be killed. This was true before the Taliban takeover: the situation has become even more dangerous for believers this year. The Taliban will make sure that Islamic rules and customs are implemented and kept. Christian converts don't have any option but to obey them.
If a Christian's new faith is discovered, their family, clan or tribe has to save its honour by disowning the believer or even killing them. This is widely considered to be justice. Alternatively, since leaving Islam is considered a sign of insanity, a Christian who has converted from Islam may be forcibly sectioned in a psychiatric hospital.
What changed this year? The situation in Afghanistan made headlines around the world last year, as the Taliban advanced across the country and captured the capital, Kabul, on 15 August 2021. The risk of discovery has increased since the Taliban controls every aspect of government.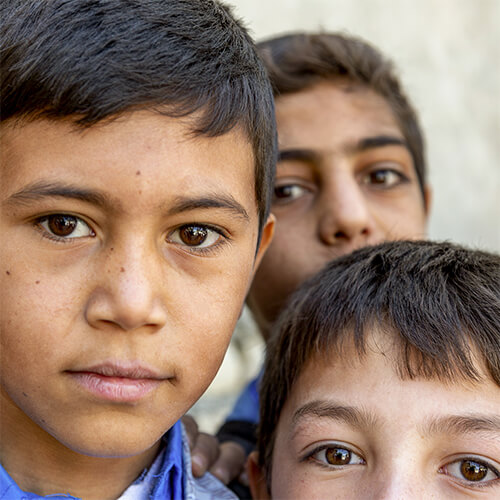 Meet "Sharifullah" 
"The Taliban are killing our souls and spirits."
Sharifullah is a traditional craftsman in Afghanistan. He is a secret believer, who devotes his life to shepherding the people God has entrusted into his care.
Pray for Afghanistan
Pray for secret believers in Afghanistan, that they will be protected from the violence of the Taliban.
Pray that Taliban leaders will uphold and preserve human life and that God would turn their hearts from hate to love.
Pray for Open Doors partners supporting Afghan refugees to be filled with grace and love.
What does Open Doors do to help Christians in Afghanistan?
Open Doors raises prayer support for persecuted believers in Afghanistan.
SIGN UP for our weekly World Watch List prayer update