| | | |
| --- | --- | --- |
| Region | | Middle East |
| Population | | 83 587 000 |
| Christian Population | | 800 000 (Open Doors estimate) |
| Main Religion | | Islam |
| 2021 Ranking | | 8 |
| 2020 Ranking | | 9 |
The Iranian government sees the conversion of Muslims to Christianity as an attempt by Western countries to undermine the Islamic rule of Iran. Christians from a Muslim background are persecuted the most, primarily by the government, but also by their families and communities. Secret churches are often raided, and their leaders and members have been arrested and given long prison sentences for "crimes against national security."
Many Iranians are nominal Muslims, and so some new Christians find acceptance from their families. Converts from stricter Muslim families face more persecution at home.
Christians from Armenian and Assyrian communities are recognized and protected by the state, but still treated as second-class citizens. They are not allowed to tell others about Jesus or to speak in Persian during their church services.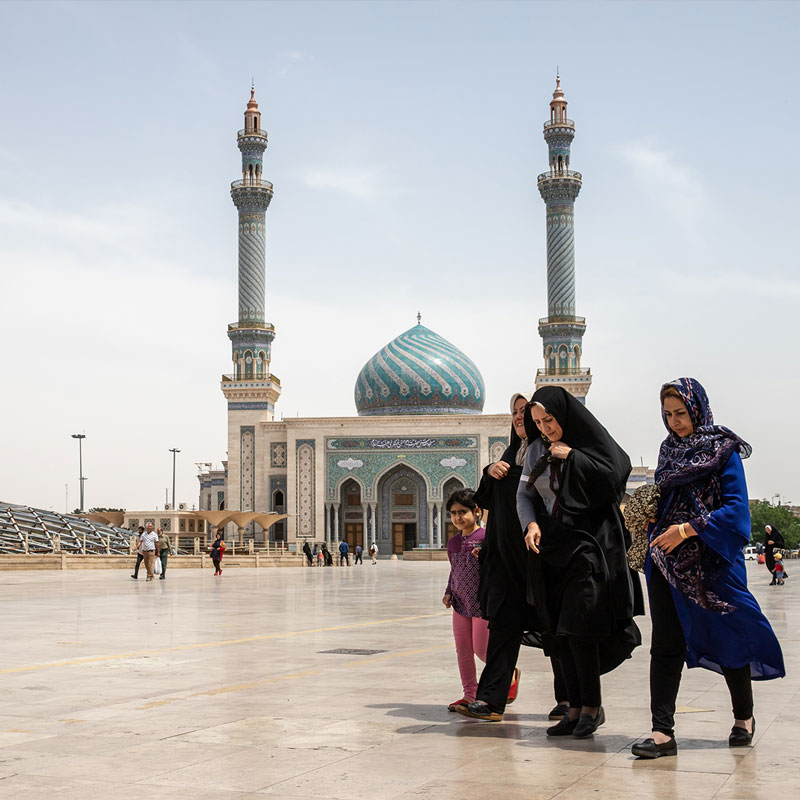 Meet Darya
"The hearts here are so ready that when we evangelize, many people give their life to Christ. For example, when believers in a taxi, a bus or other public place, talk about Jesus Christ, many people beg with tears to hear more. Unfortunately, there's much to harvest but the workers are few. I'm sure if we had more people for ministry, truly most of our society would believe."
Darya* is a single mother and house church leader living in Iran
*Name changed for security reasons
Pray for Iran
Pray for believers in isolation. Many Christians don't dare to share their faith with anyone around them, or don't know any other believers. They depend on online resources to learn more about God.
Pray for Christians who are currently locked up in prison for their faith. The conditions in Iran's prisons are very poor and the pandemic has only made the situation worse.
Pray for those who advocate for the rights of Christians in Iran, both within and outside the country, that they would be listened to and that God would protect them.
What does Open Doors do to help Christians in Iran?
Open Doors supports the Church in Iran through partners. Activities include online ministry presence, multimedia productions, and advocacy. Special attention is given to Christian leaders, women, former prisoners, youth and youth leaders, and children.
SIGN UP for our weekly World Watch List prayer update