In Pakistan, Christians are considered second-class citizens and are discriminated against in every aspect of life. Church leaders can be arrested if they don't abide by the authorities' wishes. These arrests act as warnings to the Christian minority and intimidates them further. Pakistan's infamous blasphemy laws continue to be leveraged to accuse non-Muslims (or minority Muslim sects) of insulting the Prophet Mohammed or the Quran – even a false accusation can lead to mob violence. Additionally, a silent epidemic of kidnappings, forced marriages and forced conversion of Christian girls and women continue to take place in Pakistan.
What has changed this year? Persecution has remained steady in Pakistan this year. The Covid-19 pandemic led to a campaign where hardline Islamists tied food aid to conversions, and Christian hospital workers were sent to Covid-19 wards with no protective gear, because they're viewed as expendable.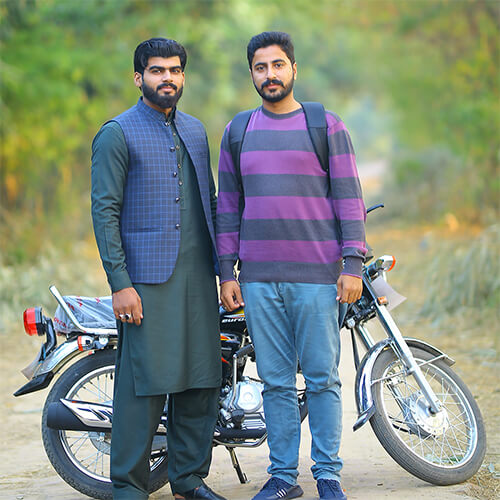 Meet Arzoo
"Arzoo is a third-generation Pakistani Christian girl," says one source who wishes not to be named. "She is one of many who go through the trauma of abduction and forced conversion annually. Christians in Pakistan are asking for prayer for the legal procedures and trial that lie ahead, for justice to be upheld and lives and families to be safeguarded."
Arzoo, a Pakistani girl who was kidnapped at age 13 and forced to convert to Islam and marry her abductor.
Pray for Pakistan
Pray for believers who are working in dangerous and degrading unsanitary jobs, pray for any believers who are accused of blasphemy, pray for the entire Christian community of Pakistan, that they would be encouraged and kept from exhaustion and despair.
Pray for the government and religious leaders of Pakistan. Ask God to soften the hearts of people in charge, that they would extend an open hand to Pakistani Christians and allow different religions to peacefully worship and live out their faith in Pakistan.
Pray for the women and girls who are kidnapped, forced to convert to Islam and marry Muslim men. Pray for healing from the deep trauma they endure and ask God to deliver His people from the deep wounds of the enemy.
What does Open Doors do to help Christians in the Persian Gulf?
Open Doors is active in the Persian Gulf countries through the ALIVE network of partner churches, but for reasons of security, we can't say what we exactly do where.
SIGN UP for our weekly World Watch List prayer update