| | | |
| --- | --- | --- |
| Country rank | | 7 |
| Last year's rank | | 9 |
| Region | | Africa |
| Population | | 211 447 000 |
| Christians | | 98 006 000 (46.4%) |
| Main Religion | | Christianity |
Persecution in Nigeria is, simply put, brutally violent. In much of northern Nigeria, Christians live their lives under the constant threat of attack from Boko Haram, the Islamic State West Africa Province (ISWAP), Fulani militants and criminals who kidnap and murder with few consequences. While all citizens of northern Nigeria are subject to threats and violence, Christians are often specifically targeted because of their faith – ISWAP and Boko Haram want to eliminate the Christian presence in Nigeria, and Muslim Fulani militants attack Christian villages specifically.
Christians in some of Nigeria's northern states also live under Shariah law, where they face discrimination and treatment as second-class citizens. Christians who convert from Islam face rejection from their families, often pressured to recant their faith in Jesus; sometimes, they're even violently attacked.
What has changed this year? The violence has continued unabated in one of the only places in the world where Covid-19 travel restrictions and lockdowns had little impact on attacks against Christians. The attacks and insecurity have also spread to southern Nigeria where Fulani militants and other violent actors are making it difficult for Christian farmers to access their land.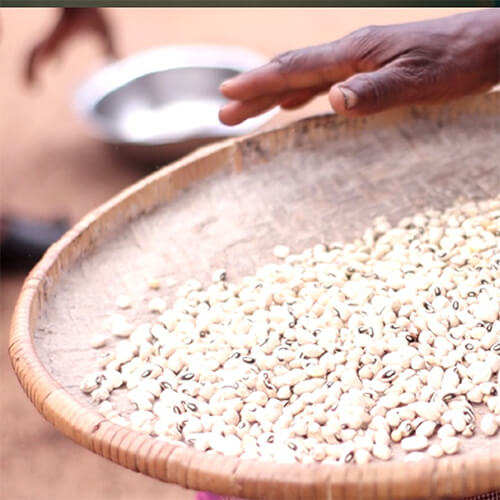 Meet Rose
"When I lost my husband, my in-laws never cared about me; they didn't come to check on me or the children. When [our daughter] Patience died, I thought they would rally around me, but nobody came. I felt so pained in my heart … But I decided to let go of my bitterness and let God heal me."
Rose, a Christian in Nigeria whose husband was murdered by Fulani militants.
Pray for Nigeria
Last year was dominated by reports of increased lawlessness. Please pray that President Buhari and state governors will diligently and transparently work to find lasting solutions to the deepening security crisis in northern Nigeria.
The level of trauma among Christians is reaching crisis levels as men are killed, women are raped and abducted, and youths are left in despondency over the future. Pray for healing and hope and that the Lord will continue to strengthen their faith.
Pray that Open Doors' work in the country will bear fruit. Pray for continued protection and wisdom for our partners who must travel and risk attack and/or abduction.
What does Open Doors do to help Christians in Nigeria
Open Doors partners with the local Church in northern Nigeria to strengthen, support, equip and provide assistance to persecuted believers through trauma counselling (including a trauma centre), Bibles and discipleship training, socio-economic aid, literacy projects and worldwide prayer support.
SIGN UP for our weekly World Watch List prayer update