| | | |
| --- | --- | --- |
| Region | | Africa |
| Population | | 206 153 000 |
| Christian Population | | 95 358 000 (46.3%) |
| Main Religion | | Christianity |
| 2021 Ranking | | 9 |
| 2020 Ranking | | 12 |
More Christians are murdered for their faith in Nigeria than in any other country. Violent attacks by Boko Haram, Hausa-Fulani Muslim militant herdsmen, ISWAP (an affiliate of ISIS) and other Islamic extremist groups are common in the north and middle belt of the country, and are becoming more common farther south.
In these attacks, Christians are often murdered or have their property and means of livelihood destroyed. Men and boys are particularly vulnerable to being killed. The women and children left behind are very vulnerable and are often abducted and raped by these militant groups, and sometimes forced to marry Muslims. Perpetrators are seldom brought to justice
Many Christians who are driven out of their villages and away from their sources of livelihood are forced to become internally displaced persons (IDPs), often living in informal IDP camps. Given the continuous occupation of their villages by Fulani militants, the lack of government support, the lack of proper education for their children and the high vulnerability of IDPs, these believers continue to suffer even after the brutality of the initial persecution.
Christians from a Muslim background face rejection by and pressure from their families. Muhammadu Buhari's presidency (2015 onwards) has seen a sharp increase in attempts to force Islamization on the country, including appointing Muslims to key government positions.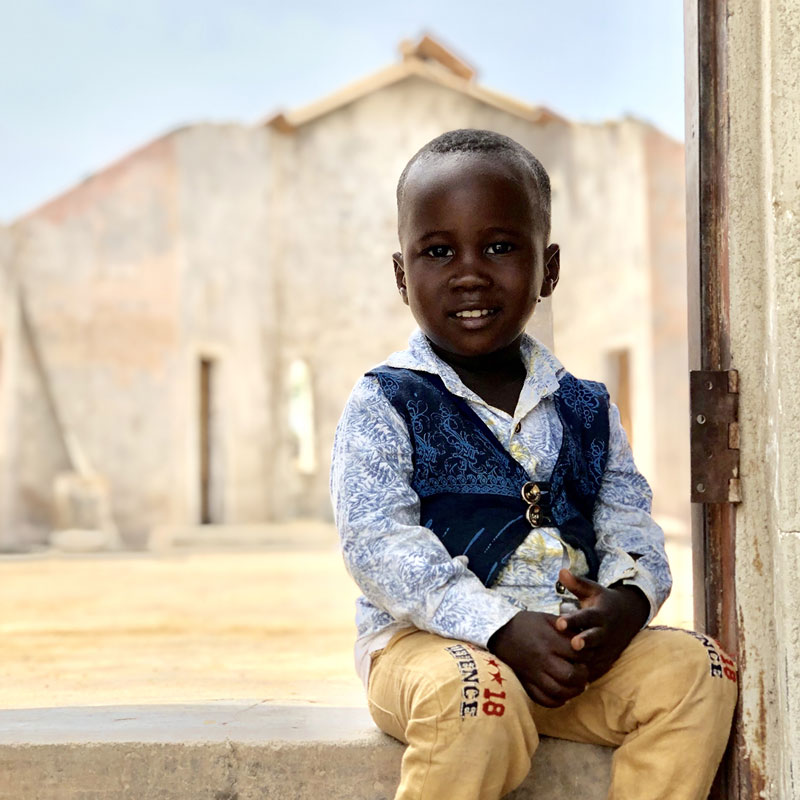 Meet Martina
"God is the same yesterday, today and forever. Thank you, Open Doors, for being a family and a source of hope to my children and me. This house is a ministry that God has given to me, to encourage other widows to hold on to God and not lose hope. He who has used Open Doors to wipe my tears will do the same for them."
Martina's husband, Rev. Joseph Kura, was brutally murdered by suspected Fulani militants. The tragic event has forever changed the trajectory of Martina and her children's lives. But God has remained with Martina and the children, consistently reminding her and everyone around them that He is "a father to the fatherless, a defender of widows" (Psalm 68:5).
Pray for Nigeria
Pray for the Lord's grace and comfort for believers as many are displaced, have lost loved ones and their homes, and many have also experienced trauma. Ask the Lord to be near those who have been kidnapped and pray that they will be released or rescued.
Pray for President Muhammadu Buhari and his government. Pray that they will take decisive actions to protect all citizens in every part of the country.
Pray that the programs provided by Open Doors partners will strengthen the Church to testify and share the Gospel in very difficult circumstances.
What does Open Doors do to help Christians in Nigeria
Open Doors partners with the local church to strengthen persecuted believers in Nigeria through discipleship and persecution survival training, community development projects, emergency relief, trauma care and legal assistance.
SIGN UP for our weekly World Watch List prayer update