| | | |
| --- | --- | --- |
| Region | | Middle East |
| Population | | 18 924 000 |
| Christian Population | | 677 000 (3.6%) |
| Main Religion | | Islam |
| 2021 Ranking | | 12 |
| 2020 Ranking | | 11 |
Syria's continuing civil war has made the country a breeding ground for the persecution of Christians. The unrest, which was beginning to lessen, has been exacerbated by the economic crisis caused by COVID-19. Many Christians are still internally displaced or are refugees in other countries as a result of over a decade of war and rising Islamic extremism. In northern Syria, invasion by Turkish forces in late 2019 caused greater instability, and seems to have been used by some Islamic extremists as a cover for opportunities to target Christians.
In areas controlled by Islamic extremist groups, public expressions of Christianity are banned and most churches have been seized or destroyed. In government-controlled areas, this threat is less – but there are still abductions of young Christians, and Islamic dissidents, including ISIS militants, are still active.
Christians from a Muslim background are also vulnerable and experience pressure from their families and communities, who perceive conversion from Islam as bringing dishonour.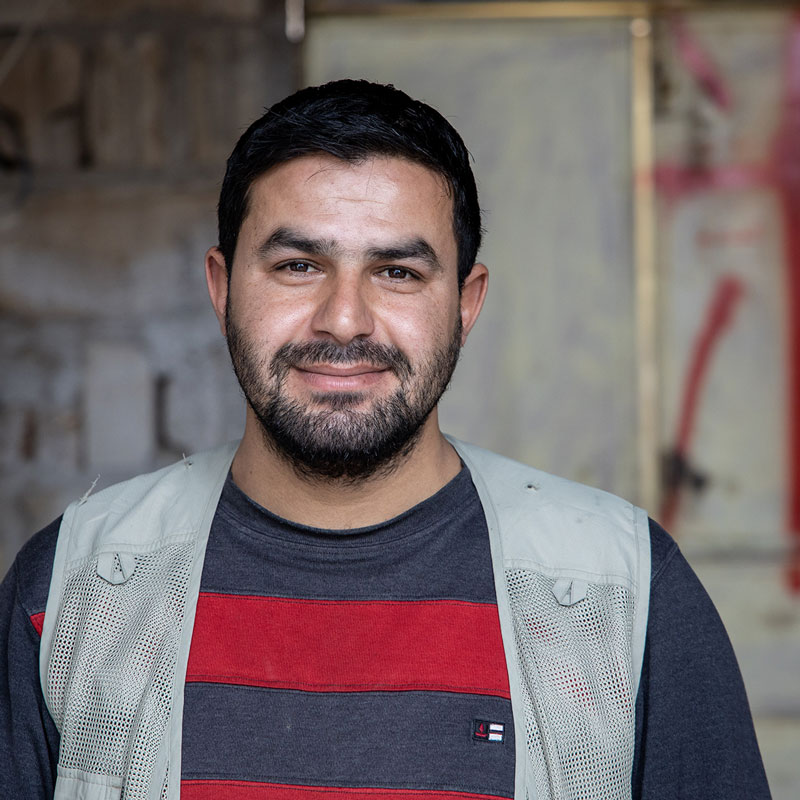 Meet Pastor George
"I see men, women and children crying of hunger. It's tragic. Our church saw that now was a time to stand by the people, support them and show Jesus' love in difficult times."
The need is bigger than ever in Syria. COVID-19 has made a fragile country even worse for persecuted Christians. Pastor George from Qamishli has stood with his community in northern Syria through war, Turkish invasion and persecution.
Pray for Syria
Pray for Syrian Christians to be able to return to their homes, families, communities and livelihoods, and for God's continued restoration for those who have already returned.
Pray for Syrian believers to be the light of hope in Syria, providing comfort and wisdom to those who are suffering from trauma or from a lack of food and resources
Pray for the Word of God to saturate the land of Syria and that people will find new joy, strength and hope when meditating upon it.
What does Open Doors do to help Christians in Syria?
Open Doors partners in Syria are supporting and strengthening the Church through Bible distribution, discipleship and leadership training, trauma counselling, and support and the rehabilitation for internally displaced Christians and refugees.
SIGN UP for our weekly World Watch List prayer update