| | | |
| --- | --- | --- |
| Region | | Middle East |
| Christian Population | | 0.5% Christians in the country |
| Main Religion | | Islam |
| 2020 Rank | | 15 |
| 2019 Rank | | 13 |
The territorial defeat of the self-proclaimed Islamic State (IS) in Iraq has reduced the level of persecution across the country. However, their ideology remains, and Islamic extremism is still a problem in Iraq. Many militants have simply blended back into the general population. These threats from extremists' groups make it difficult for returning Christians to feel safe and secure.
Many families, who were forced to flee their homes by IS, have been able to return to the Nineveh Plains. They've begun rebuilding their lives and communities, thanks to the support and prayers of their global Church family and the help of Open Doors local church partners.
Pressure is intense for Christians from a Muslim background, so they often keep their faith secret to avoid threats from family members and the society around them. They risk losing their inheritance rights and the right or means to marry. Openly leaving Islam leads to difficult situations throughout the country.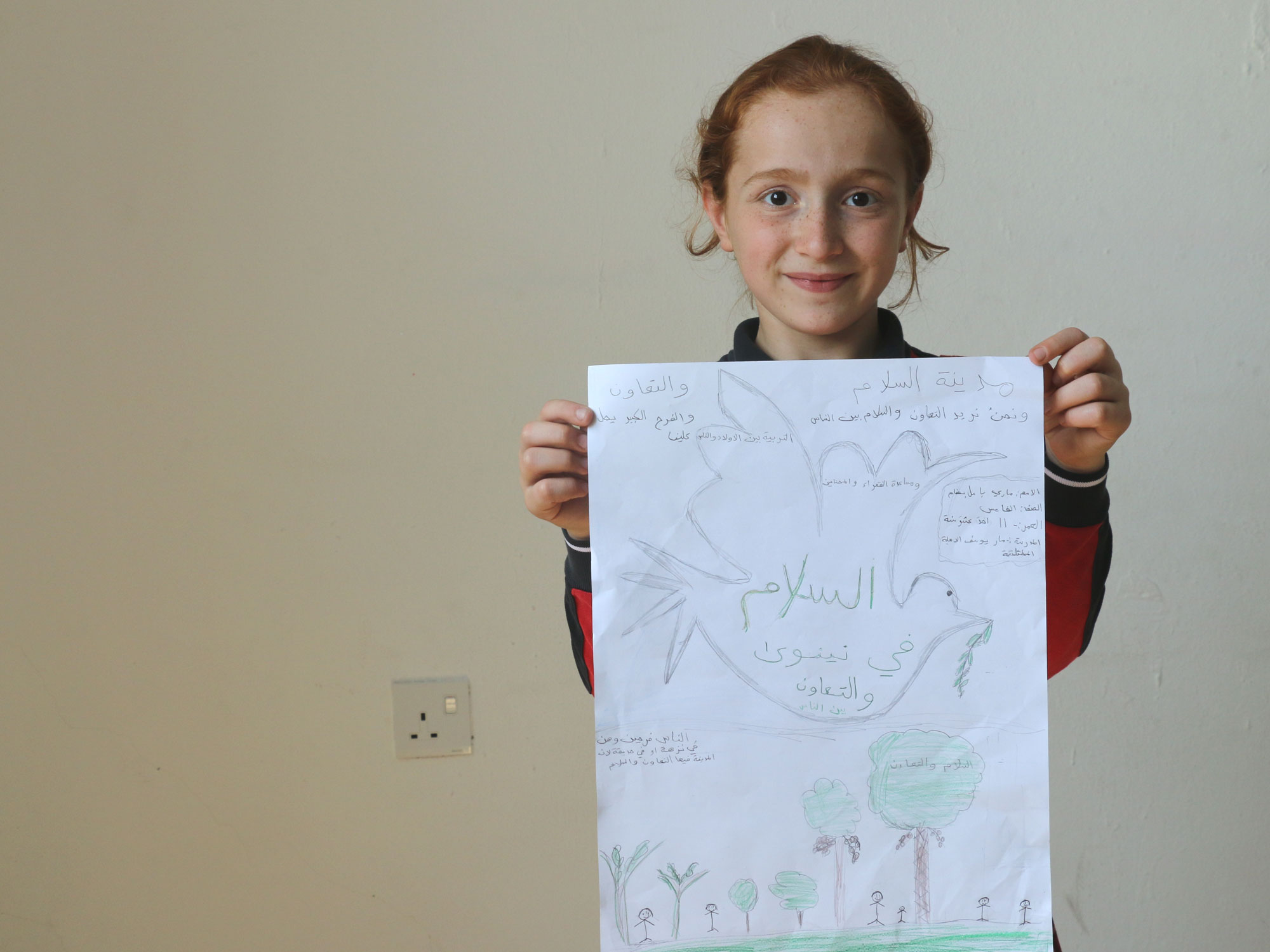 TESTIMONY
"Honestly, the house was so damaged that I didn't believe it would be possible to reconstruct it again. But I thank God, and everyone who helped us to rebuild it."
– Noeh, teenage boy from Iraq.
When IS invaded the Nineveh Plain, Noeh and his family had to flee with nothing but the clothes on their back. Their house was destroyed in the attack. Thanks to the support from Open Doors partners, they were able to move back to their hometown and repair their home. They, like many other Iraqi Christians, want to remain in Iraq to be the light there.
Pray for Iraq
Thank God for the many Internally Displaced Persons (IDPs) who've been able to return to their villages and rebuild their homes in the Nineveh Plains.
Pray for jobs so Christians can remain in Iraq and be the light of Jesus in their communities.
Pray that the Church can continue to bring healing to the nation of Iraq.
OUR WORK
In cooperation with local partners and churches, Open Doors supports the Church in Iraq through training, Bible and Christian literature distribution, microloans for IDPs, structural aid to help repair homes and churches, crisis relief and prayer support.
SIGN UP for our weekly World Watch List prayer update