| | | |
| --- | --- | --- |
| Country rank | | 18 |
| Last year's rank | | 14 |
| Region | | Middle East |
| Population | | 42 165 000 |
| Christians | | 164 000 |
| Main Religion | | Islam |
Iraq is home to a number of traditional churches, but all are seriously affected by intolerance, discrimination and persecution from local leaders, government authorities and Islamic extremist groups. In central and southern Iraq, many Christians choose not to display their faith in public to avoid harassment or discrimination.
Iraqi Christians continues to experience discrimination, harassment and violent persecution, without protection from the state. In the past year, dozens of Christians were physically abused, forced to leave their homes, and many abducted Christians remain missing. One Christian was killed for faith-related reasons, and there were many reports of damage to, or confiscation of Christian homes and businesses.
Believers from a Muslim Background experience intense pressure from their families and communities, which can lead to expulsion from the family, being forcibly divorced and losing their inheritance and access to their children. If they are accused of trying to convert Muslims, they may be prosecuted under blasphemy laws. It's not surprising that some choose to keep their new faith a secret.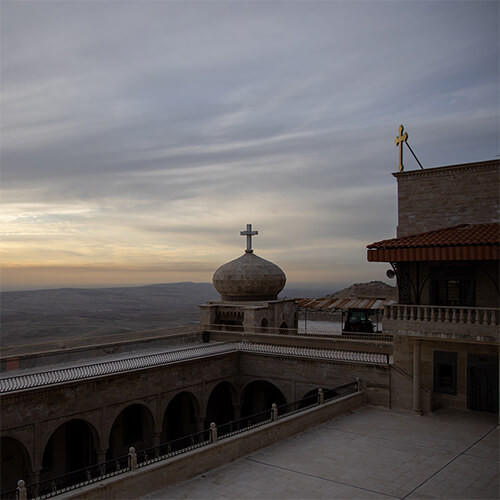 Meet Fadi
"We have an ancient Christianity here. Our presence in this country is important."
Fadi, a church leader talking about displacement and emigration
How does Open Doors support our family in Iraq?

Open Doors local partners strengthen the Church in Iraq with training, trauma care, Bibles and Christian books, livelihood projects and microloans, helping to rebuild homes and churches, and crisis relief.
SIGN UP for our weekly World Watch List prayer update