| | | |
| --- | --- | --- |
| Region | | Middle East |
| Population | | 41 503 000 |
| Christian Population | | 175 000 (0.4%) |
| Main Religion | | Islam |
| 2021 Ranking | | 11 |
| 2020 Ranking | | 15 |
After years of violence, an uncertain peace has come to Iraq – but 2020 saw recurrent violent protests with the instability in the country serving as catalyst for the ongoing persecution of Christians.
Christians from a Muslim background often keep their faith secret, because of the pressure and threats they are likely to receive from extended family members, clan leaders and the wider society. Christian converts risk losing inheritance rights or the right to marry – and they are not allowed to marry Christians, as the law still considers them Muslim.
Islamic extremists also remain active in Iraq, attacking and kidnapping Christians. The government also discriminates against Christians in various contexts, from the workplace to check points. Blasphemy laws can also be used against those who try to spread the Gospel.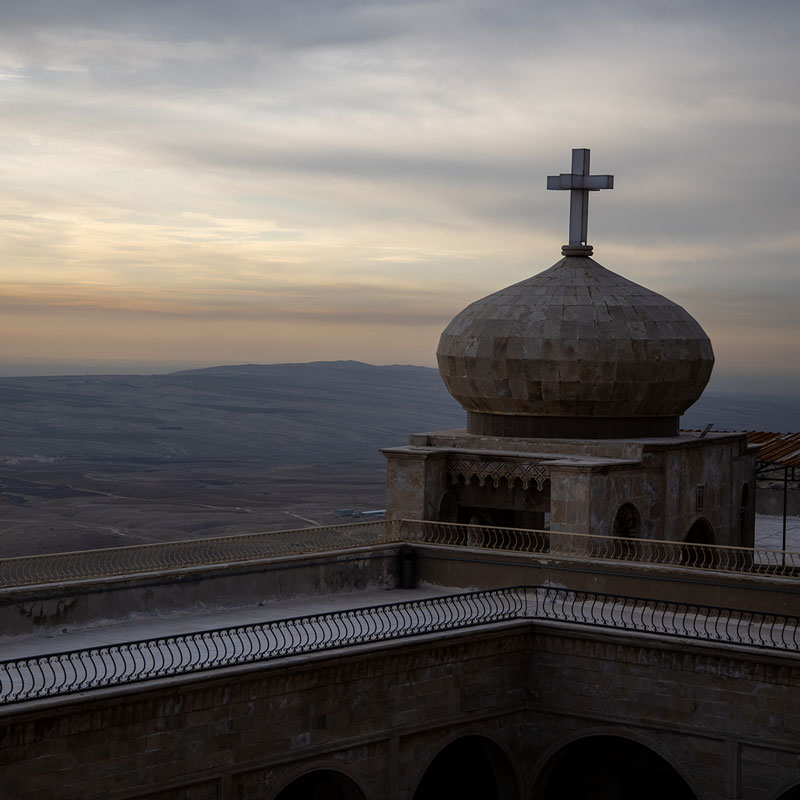 Meet Father Ammar
"In this crisis we are once again reminded how weak we are as human beings and how much we need the Lord's salvation."
COVID-19 is terrorizing a major part of the world. And while it is a huge challenge to battle the virus in countries with a good health system, it is an even bigger one in Iraq, a country torn apart by war and persecution.
Pray for Iraq
Pray for a breakthrough in Iraq and an end to the waves of violence. Ask the Lord to put peace into the hearts of Christians – and those who persecute them.
Pray that God would turn the hearts of Iraq's leaders to Him. Pray that they will be given wisdom to lead their country with righteousness and mercy.
Praise God for the amazing opportunities that people experience when it comes to sharing the Gospel. Pray for a holy thirst and hunger among the people of Iraq for God.
What does Open Doors do to help Christians in Iraq?
Open Doors works through local partners and churches to support Christians in Iraq through Bible distribution, various forms of training, emergency and crisis relief, and microloans and livelihood projects for long-term self-reliance.
SIGN UP for our weekly World Watch List prayer update