Iraq remains plagued by conflict, despite the recent territorial losses of so-called Islamic State (IS), and this continues to gravely affect the country's minority Christian population.
Many Christians are also seriously affected by intolerance and persecution perpetuated mostly by militant Islamic groups and non-Christian leaders. They also face discrimination from government authorities.
In central and southern Iraq, Christians often don't publicly display Christian symbols as this can lead to harassment or discrimination at checkpoints, universities, workplaces and government buildings.
Christians from a Muslim background often keep their faith a secret, as they risk being threatened by family members, clan leaders and their local community. Converts risk losing their inheritance rights and the right or means to marry.
What changed this year? Iraqi politicians have passed a bill to make Christmas Day a national holiday, and a committee has been set up to enable Christians displaced by the IS insurgency to return to their homes (more than 80% have fled the country since 2003). However, many Christians are reluctant to return home, as they don't yet feel the environment is conducive for a safe and prosperous return.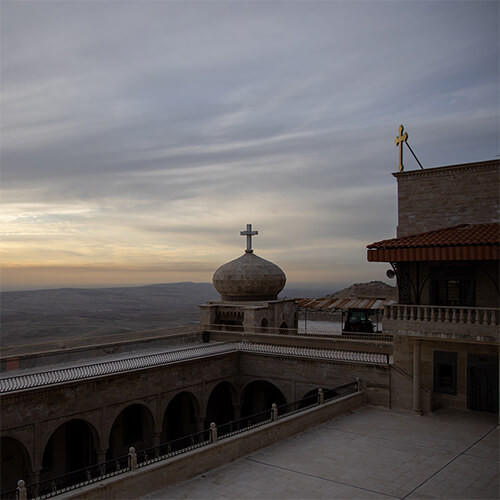 Meet Matti
"One day when I die, I will die as a Christian."
Matti, whose ID card states he's a Muslim despite growing up as a Christian.
Pray for Iraq
Pray for peace and stability so that displaced Christians can return to their homes.
Pray that the new Iraqi government will protect the rights of Christians and other religious minorities.
Pray for the protection of all believers – pray that each one will be strengthened and encouraged in their faith.
What does Open Doors do to help Christians in Iraq?
Open Doors works through local partners to support the church in Iraq with biblical training, trauma care, Bible distribution, socio-economic development projects, relief aid, and help to rebuild houses and churches in northern Iraq.
SIGN UP for our weekly World Watch List prayer update