| | | |
| --- | --- | --- |
| Country rank | | 16 |
| Last year's rank | | 15 |
| Region | | Asia |
| Population | | 466 000 |
| Christians | | Hundreds (Open Doors estimate) |
| Main Religion | | Islam |
The Maldivian government proudly emphasises that the country is 100% Muslim. Locals are on the watch for anything that deviates from Maldivian belief – particularly conversion from Islam to another faith. Conversion will be reported to Muslim leaders or authorities; non-Muslims can also lose their citizenship. For these reasons, being known as a Christian is so dangerous that there's no ability to meet as a fellowship community. This lack of Christian support stifles believers' spiritual growth.
While Christians do live in Maldives, they're mostly Christians from India and Sri Lanka who've come to work in the tourist industry. These believers are also watched by authorities, making it difficult for even foreign migrant Christians to fellowship. And although the Islamic culture is ultra-conservative, even more Muslim extremist groups have returned to the country, placing Christian converts at further risk.
What has changed this year? The level of pressure on Christians remained very high. Due to the Covid-19 pandemic, many Christian expatriates returned to their home countries; however, with the gradual opening up of the tourist sector, they're slowly returning to the pressure cooker of the Maldives.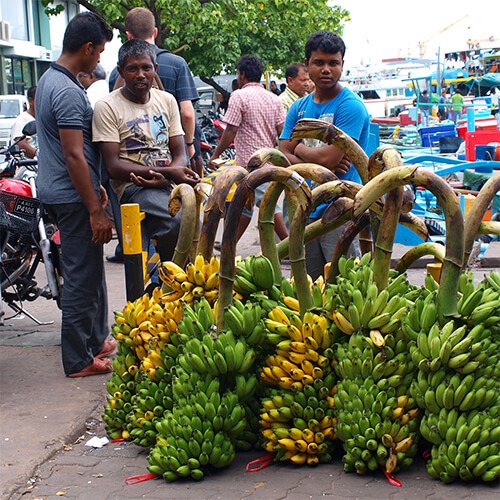 Pray for Maldives
Pray for believers in Maldives who must sustain their faith in isolation and secrecy. Ask God to fill their hearts with the sense of His presence and care.
Pray that President Solih and his government would soften their stance toward Christians and other religious minorities – as they realise that diversity enriches the country's national culture.
Ask God to guide and protect expatriate migrant worker believers as they interact with tourists and Maldivian residents. Pray they will be salt and light that draws people to Jesus.
What does Open Doors do to help Christians in Maldives
Open Doors raises prayer support for believers in the Maldives.
SIGN UP for our weekly World Watch List prayer update