Surveillance in China is among the most oppressive and sophisticated in the world. Church attendance is rigorously monitored, and many churches are being closed down – whether they're independent or belong to the Three-Self Patriotic Movement (the officially state-sanctioned Protestant church in China).
It remains illegal for under-18s to attend church. All meeting venues had to close during the Covid-19 crisis, but some churches were forced to remain closed once restrictions began to lift and were quietly phased out.
Christian leaders are generally the main target of government surveillance, and a very small number have been abducted.
If someone is discovered to have converted from Islam or Tibetan Buddhism, their family and community will usually threaten or abuse them. Neighbours may report any Christian activities to the authorities or the village head, who would take action to stop believers.
What changed this year? Persecution levels in China have gone up slightly, largely because Christians are facing increased pressure from the Chinese authorities. In other areas of life, persecution has remained almost or completely stable.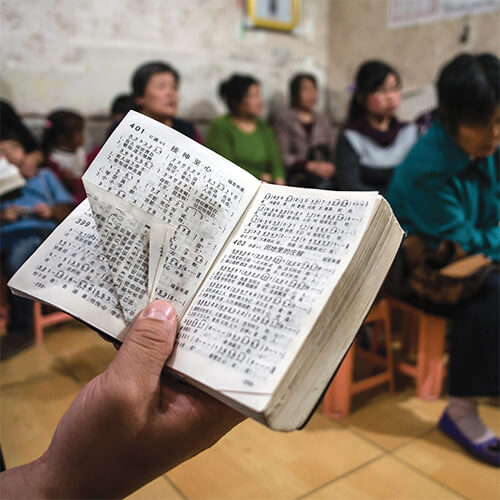 Meet "Herman"
"More than two dozen monks and devout Buddhists came to Christ!"
Herman is a Chinese missionary to a Buddhist community.
Pray for China
Pray that, despite intense surveillance, faith will flourish in China and more people will discover God's love.
Pray that local Open Doors partners will be able to reach vulnerable Christians with vital Christian literature, training and fellowship.
Pray for the authorities in China to recognise the importance of religious freedom and allow the Church to gather and worship without restrictions.
What does Open Doors do to help Christians in China
Open Doors supports believers in China with discipleship and persecution survival training, and by providing contextualised Christian literature to believers who've converted from Islam or Buddhism.
SIGN UP for our weekly World Watch List prayer update