Ten years ago in northern Mali, churches were burned, and Christians were forced to flee for their lives when Islamic extremist groups took control of the region. Though some Christians have trickled back in with police protection, there are areas where there are no Christians. The trauma lingers, and the threat of attack still hangs over Christians, making evangelistic activities especially risky. Evangelism can draw the attention of jihadists, and Christian missionaries live under the constant fear of abduction. Anyone who converts from Islam risks personal violence and pressure from their relatives if their faith is discovered. Northern Mali is also unsafe for non-governmental organisations.
What has changed this year? The situation in Mali has become complex, and it's difficult to distinguish clearly between religious-based and ethnic-based violence. Pressure and violence are both significant threats for believers. Though violence slightly decreased since last year's list, pressure from the community and against the Church have both risen.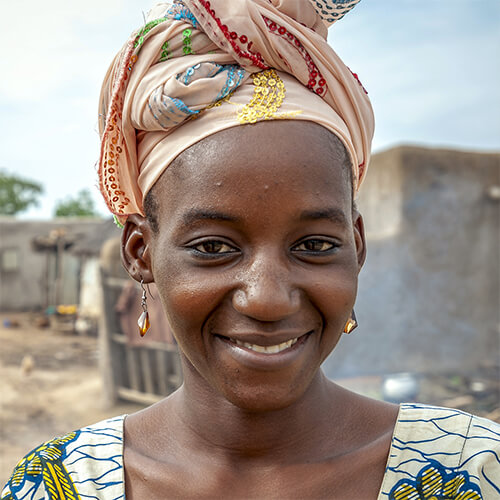 Meet "Naomi"
"More than once, my family sent jihadists to my house to kill us [or at least intimidate us]. Their plans never worked. But one day, while my husband was on a business trip, he was gunned down. He was killed for his faith, and for marrying an ex-Muslim. His colleagues delivered the terrible news to me. [Even now], I have no idea what happened to his body."
Pray for Mali
Pray for the stability and normalisation of life in Mali, which are critical to suppressing extremist groups and returning peace to communities.
Lift up believers who have been internally displaced by violence in the northern part of Mali and have attempted to start their lives in new areas after losing everything. Ask God to comfort their hearts in their loss and support them through the ministry of believers in their midst.
Pray for our local partners who seek out and minister to Christians who need aid, trauma counselling, Bibles and persecution preparedness training. Pray for wisdom and insight as they interact with others and assess the needs.
What does Open Doors do to help Christians in Mali?
Open Doors works through local partners to provide persecution preparedness training, Bibles, literacy training and leadership training for both pastors and believers in various aspects of Christian life and ministry. In times of need, we also assist vulnerable Christians with socio-economic aid.
SIGN UP for our weekly World Watch List prayer update