| | | |
| --- | --- | --- |
| Country rank | | 12 |
| Last year's rank | | 18 |
| Region | | Asia |
| Population | | 55 269 000 |
| Christians | | 4 409 000 (8.0%) |
| Main Religion | | Buddhism |
Converts to Christianity in Myanmar find themselves persecuted by their Buddhist, Muslim or tribal families and communities because they've left their former faith and have thereby removed themselves from community life.
Communities who aim to stay "Buddhist only" make life for Christian families impossible by not allowing them to use neighbourhood water resources.
Non-traditional church groups experience opposition, especially when they're located in the country's rural areas and/or are known for proselytising. While Buddhist monks are somewhat divided concerning the 2021 military coup, many of the more radical monks support it. Christians worry that the coup will return the country to a military rule that was brutal for many believers.
What changed this year? After the military coup in February 2021, fighting has continued in predominantly Christian states like Kachin State, Karen State or in northern Shan State. Churches have been destroyed and Christians killed in Chin State (another majority-Christian region) and churches and pastors have been targeted. More Christians than ever have been driven out to live in camps for displaced people.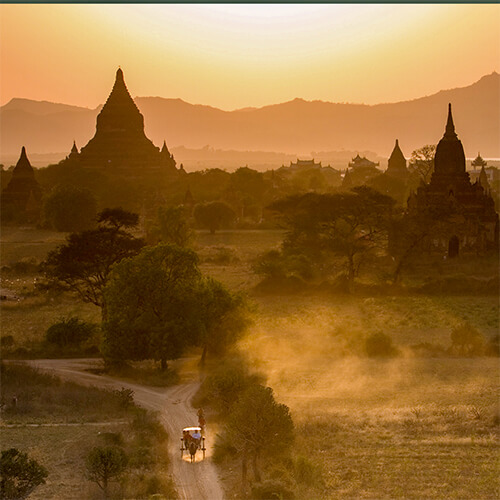 Meet "Min Naing"
"Every day I hear gunshots and grenades. The sound comes only one bus stop away from my house. At night, most homes do not turn on lights after 8 p.m. And nobody makes any noise. Sometimes I hear gunshots in the evening and around midnight. We also stay indoors during the day. We can't go out except for shopping for groceries. I live in the middle of Yangon without security. Please pray for the safety of me and my family."
"Min Naing", a Christian from Yangon, the largest city in Myanmar.
Pray for Myanmar
Pray that God will touch and soften the hearts of Myanmar's military leaders and give them a desire for peace and reconciliation.Pray for the Church in Myanmar to be on their knees and praying for peace in the country.
Pray that God will strengthen each believer and revive their spirits that have been dampened from the political turmoil.
Praise the Lord for the persecution preparedness training that Open Doors partners held in a safe place during the tumultuous months of 2021. Thank God that Christians were encouraged to remember that God is their Father.
What does Open Doors do to help Christians in Myanmar?
Open Doors strengthens persecuted believers in Myanmar with the help of our local partners through efforts like literature distribution, discipleship programmes, training and socio-economic aid.
SIGN UP for our weekly World Watch List prayer update