| | | |
| --- | --- | --- |
| Region | | Asia |
| Population | | 54 808 000 |
| Christian Population | | 4 362 000 (8.0%) |
| Main Religion | | Buddhism |
| 2021 Ranking | | 18 |
| 2020 Ranking | | 19 |
Religious nationalism is especially strong in Myanmar and drives much of the persecution of Christians. There is an increasing emphasis on Buddhism, to the exclusion of all other religions.
Converts to the Christian faith often face persecution from their families and communities for leaving, or "betraying," the system of belief they grew up in. Communities who aim to stay "Buddhist only" make life for Christian families impossible by not allowing them to use community resources such as water.
Well-established churches have been attacked, and in some instances, Buddhist monks have invaded church compounds and built Buddhist shrines inside. Non-traditional church groups experience opposition too, especially those located in rural areas and/or are known for evangelistic activity.
Much media attention has been given to the plight of Rohingya Muslims in the ongoing war against insurgent groups. The states affected also have a strong Christian minority which have gone largely unnoticed. More than 100 000 Christians in the north live in Internal Displacement Camps (IDPs) where they are deprived of access to food and health care. The COVID-19 pandemic has brought added challenges, since many Christians are deliberately overlooked in the distribution of government aid.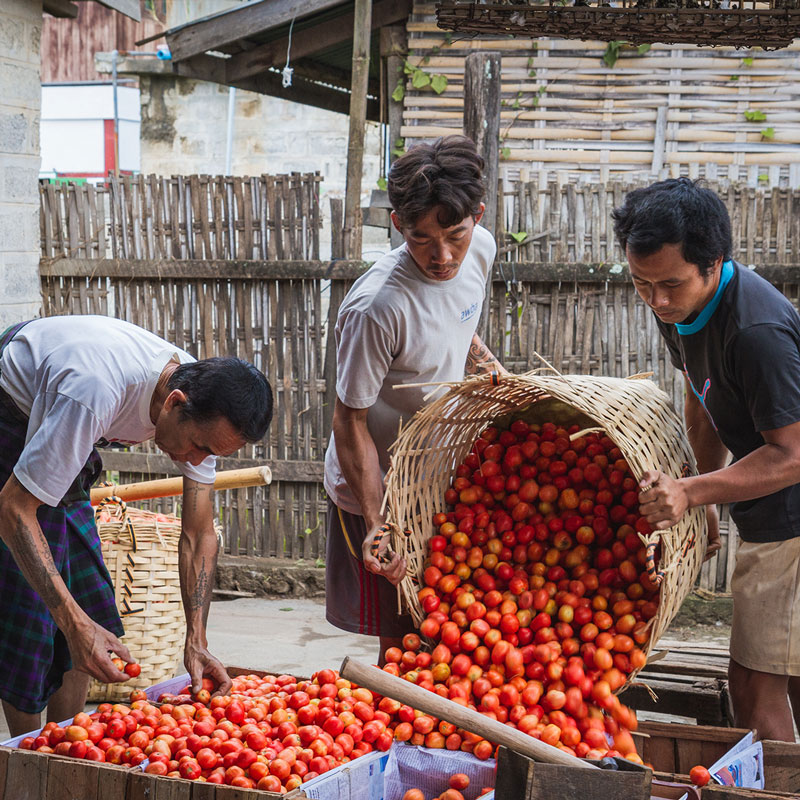 Meet Pastor Moses
"The village sorcerers would come to destroy, to kill our mission and ministry and those who are living here. But they are truly afraid of the ministry that we are doing here because we are bringing the Gospel here."
After coming to faith, Moses* felt called to be a missionary in a Buddhist-Animist village. He and his family have faced many challenges during their time there, including violent attacks. But they have also seen members of their community come to faith.
*Name changed for security reasons
Pray for Myanmar
Pray for those who have left Buddhism to follow Jesus – that God will strengthen, encourage and protect them.
Ask that all believers in Myanmar will receive and enjoy fruitful fellowship with other Christians.
Pray that the Lord will intervene and bring a peaceful resolution to the ongoing civil war.
What does Open Doors do to help Christians in Myanmar?
Working with local partners, Open Doors strengthens persecuted believers in Myanmar through literature distribution, discipleship and leadership programs, livelihood support, family and marriage enrichment, and children and youth training.
SIGN UP for our weekly World Watch List prayer update