The majority of the Christians in Saudi Arabia are foreigners who temporarily live and work in the country. Most of these workers come from low- and middle-income countries, and there are numerous reports of migrant workers being abused and being subjected to horrific working and living conditions. The Covid-19 pandemic made this even more obvious, as spikes in infections tended to centre in migrant communities where following covid protocols is difficult.
Christian foreign workers can be targeted for their faith, since it's another way to abuse a worker. Foreign Christians are heavily restricted from sharing their faith or gathering for worship, and any actions outside of the norm can lead to detention and deportation.
The few converts who are Saudi Arabian are usually forced to live out their faith in secrecy, risking violence, divorce and more. Nevertheless, there have been some Saudi Christians in recent years who've been bold enough to share their faith, at great risk to their lives.
What changed this year? Christian persecution has gotten worse in the last year. The country remains an extremely difficult place to be a Christian, especially for any native Saudi who finds Jesus.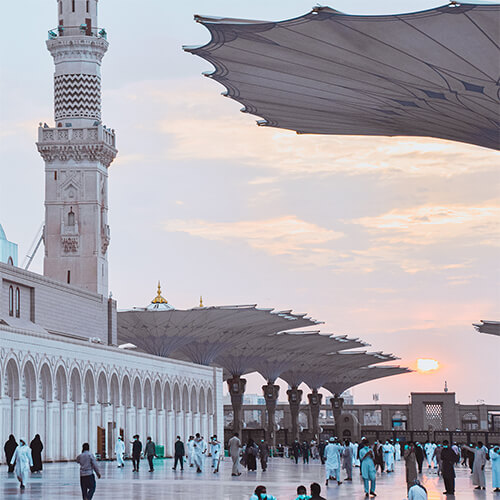 Pray for Saudi Arabia
Many Christians in Saudi Arabia are migrant workers who are already abused for their minority status. Pray for foreign Christians, that they'll be protected from mistreatment and will be able to find a Christian community where they can grow in faith and be trained to advance the Gospel.
Pray for the secret Saudi believers who must hide their faith from friends and family. Ask God to help them know they aren't alone.
Saudi Arabia is home to the Muslim holy sites of Mecca and Medina. The Saudi expression of Islam is often radical and intensely opposed to any deviation. Ask God to soften the hearts of religious leaders and the monarchy, that they would be open to allowing other religions to worship freely in Saudi Arabia.
What does Open Doors do to help Christians in Saudi Arabia?
Open Doors raises prayer support for Christians in Saudi Arabia.
SIGN UP for our weekly World Watch List prayer update