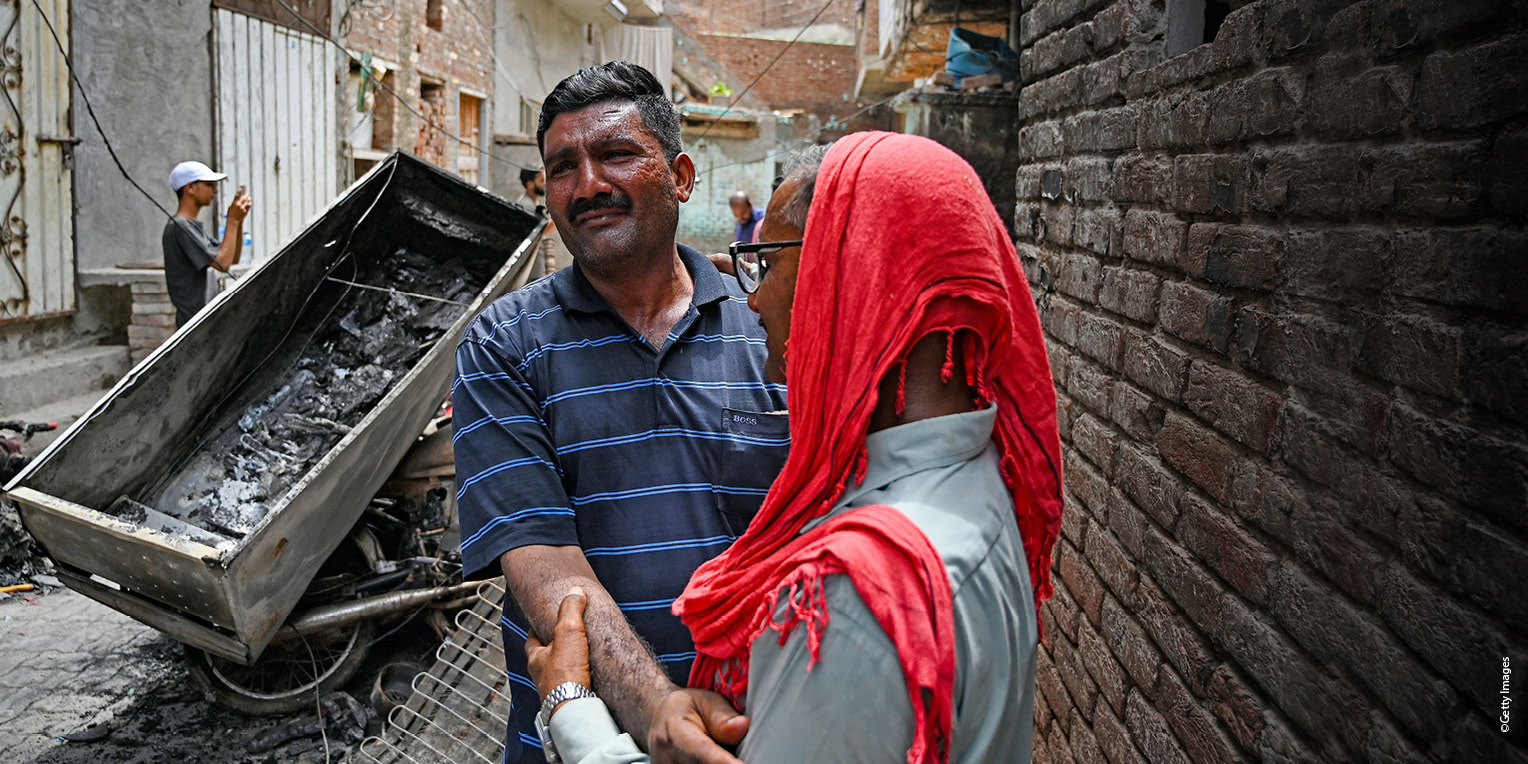 Pray with us for our family in Pakistan
Our family in Pakistan is hurting in the wake of violence that saw a mob attack on at least 12 churches and two dozen homes belonging to Christians.
On Sunday, 20 August, groups of Christians in Jaranwala, Pakistan, gathered outside for church. Instead of sitting in pews or chairs, they stood beside walls singed by flames. Instead of worshiping in a church adorned with stained glass and beautiful architecture, they gathered among broken glass and piles of rubble. And instead of returning home for a family meal, many believers couldn't go home – their houses lie in ruin.
They're all still reeling from the attack.
Please ask your supporters and congregants to pray. Download this PowerPoint slide to share with them and use in your service.
Thank you for your prayers!
United in Christ
Open Doors Southern Africa