In Turkmenistan, persecution against Christians comes from most parts of society. The government heavily restricts religious freedom, going so far as to make it extremely difficult to print or import religious materials. While unregistered churches are most heavily targeted, even Russian Orthodox and Armenian Apostolic churches are monitored by authorities.
In addition to official pressure, Christians who have converted from Islam are also pressured by their families and their communities. Some Christian converts are even the victims of violence, all in an effort to try to coerce new believers into renouncing their faith in Jesus.
What changed this year? Turkmenistan has continued to function as if the Covid-19 pandemic doesn't exist. This is another area where the authoritarian system of government has operated outside of reality and the care of its people. Similarly, the country continues to treat religious freedom as optional, making it extremely difficult to follow Jesus in Turkmenistan.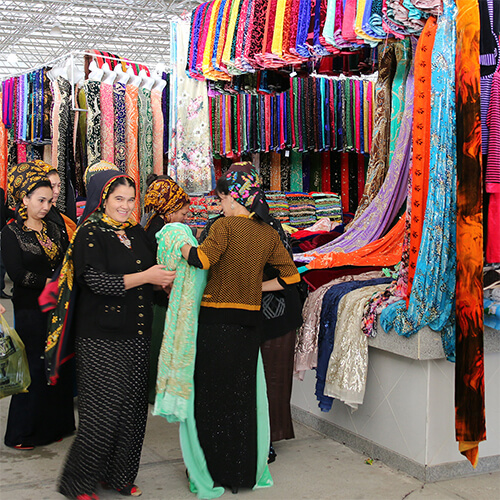 Meet Pastor Ilmurad
Pastor Ilmurad from Turkmenistan was sentenced to four years imprisonment, falsely accused of fraud. While he was in prison, he was told that he would be released if he denied his Christian faith, but he refused. He had to do hard labour during his imprisonment and sleep on a concrete floor.
He was released in 2012, and Open Doors' local partners recently had contact with Ilmurad again. It has taken time for him to heal after his hard experiences in prison, but he has largely recovered. He's still a pastor and helps people in his town.
Ilmurad is still thankful for all the support and prayers he received from his fellow brothers and sisters around the world.
Pray for Turkmenistan
In Turkmenistan, pastoring a church can lead to being targeted for monitoring or detainment. Pray for church leaders who are imprisoned or arrested because of their faith. Pray that they would be able to stand strong and return to lead their communities through the pain of persecution.
Ask God to reach the hearts of Turkmenistan authorities. The president acts as a dictator and his rule stretches over every part of Turkmenistan society. Pray that Christians would be able to reach out freely and that their lives would show the truth of the Gospel.
Pray for Open Doors partners in the entire Central Asian region. Pray for work among Muslim-majority areas, that Christians would be strengthened with the knowledge that they're part of a global Church, and not on their own.
What does Open Doors do to help Christians in Central Asia?
Open Doors provides immediate aid to Central Asian believers when they are imprisoned, excluded from families and communities, and deprived of livelihood and employment because of their faith in Christ. Open Doors also strengthens the persecuted Church in Central Asia through things like literature distribution, biblical training and persecution preparedness training.
SIGN UP for our weekly World Watch List prayer update