| | | |
| --- | --- | --- |
| Region | | Asia |
| Population | | 6 031 000 |
| Christian Population | | 68 000 (1.1%) |
| Main Religion | | Islam |
| 2021 Ranking | | 23 |
| 2020 Ranking | | 22 |
Persecution against Christians in this repressive Islamic state comes largely from the government and from society.
The government imposes many restrictions on church life. Unless their churches are registered, Christians are highly susceptible to police raids, threats, arrests and fines. Even Russian Orthodox and Armenian Apostolic churches may have their Sunday services monitored. The printing or importing of Christian materials is also restricted.
Believers who come from Muslim backgrounds experience intense pressure from families, friends and villagers to deny their faith.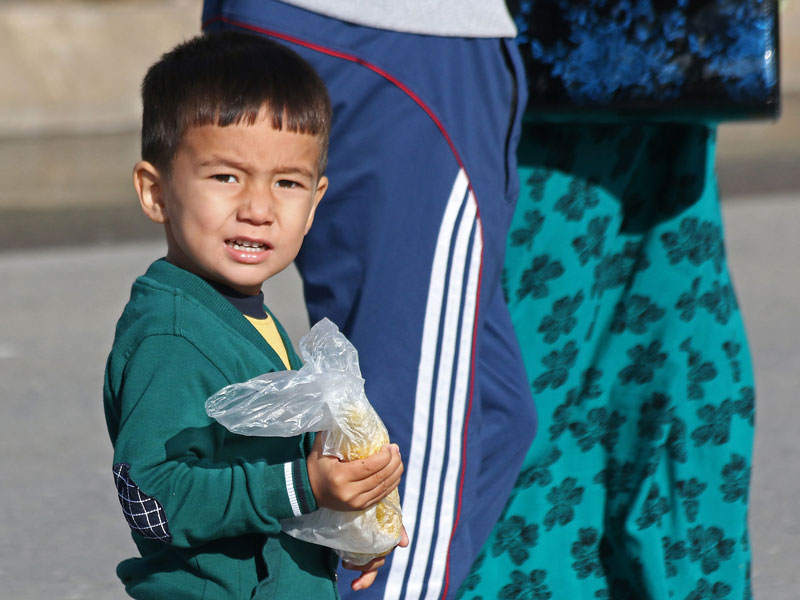 Meet Pastor Ilmurad
"Your prayers were as a wall of fire around me; even when it was very cold, the Lord Jesus warmed me… thank you for praying for me and my family."
Pastor Ilmurad was imprisoned for his faith in Turkmenistan. He wasn't allowed a Bible, but he continued to share the Gospel with fellow prisoners and guards. He saw many people come to Christ.
Pray for Turkmenistan
Pray for an easing of heavy restrictions on churches in Turkmenistan.
Pray for the physical, emotional and spiritual well-being of church leaders; it's a role that can entail intense pressure.
Ask that believers who come to Christ from Muslim backgrounds will be guarded from harm, and that families, friends and villagers will be powerfully impacted by the transformation in their lives.
What does Open Doors do to help Christians in Turkmenistan?
Open Doors strengthens the persecuted Church in Central Asia by providing Christian literature, biblical and vocational training, and socio-economic development projects. We also provide immediate aid to Central Asian believers when they are jailed, excluded from families and communities, and deprived of livelihood and employment because of their faith in Christ.
SIGN UP for our weekly World Watch List prayer update