| | | |
| --- | --- | --- |
| Country rank | | 33 |
| Last year's rank | | 54 |
| Region | | Africa |
| Population | | 25 006 000 |
| Christians | | 64 700 (0.3%) |
| Main Religion | | Islam |
Once a country known for cross-religious harmony, Niger has entered the top 50 of the World Watch List, reflecting how pressure is increasing on Christians in this Muslim-majority nation.
Most of the population regard Islam as part of their ethnicity: if you're a Nigerien, you're a Muslim. Believers from Muslim backgrounds are therefore the most vulnerable to persecution, and often come under intense pressure from their families and communities to renounce their faith.
Historical Christian communities are generally allowed to practise their faith in private, but in regions under Islamist control, Christians must gather with caution because of an increased threat of violence from militant groups like Boko Haram. In regions near the border with Nigeria, churches have been burned and pastors forced to flee their homes. Meanwhile, the local authorities have occasionally stopped believers from meeting, and the registration process for churches is long and difficult.
What changed this year? Since 2020, the country has been experiencing a series of attacks by Islamic militants and protesters at times take their revenge by burning churches. The unpredictability of the situation makes Christians vulnerable. The pandemic – which has enabled Islamic militants to expand their influence in Niger – is likely a contributing factor in the latest rise in persecution.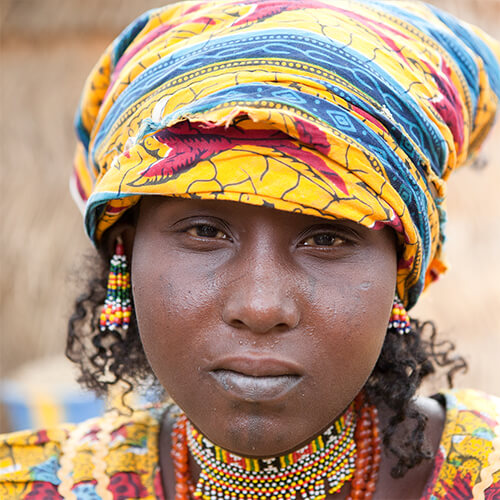 Pray for Niger
Pray for violence against believers to stop and the influence of militant Islamist groups to diminish rapidly.
Pray for healing for believers affected by trauma.
Pray that Open Doors training programmes will equip believers to withstand persecution and serve Jesus in the places where they live.
What does Open Doors do to help Christians in Niger?
Open Doors works through local churches and partners in Niger to strengthen persecuted Christians through economic empowerment programmes, leadership and discipleship training, persecution survival training and pastoral care for new believers.
SIGN UP for our weekly World Watch List prayer update