| | | |
| --- | --- | --- |
| Region | | Africa |
| Population | | 4 921 000 |
| Christian Population | | 3 691 000 (75.0%) |
| Main Religion | | Christianity |
| 2021 Ranking | | 35 |
| 2020 Ranking | | 25 |
35

Central African Republic
The Central African Republic (CAR) has seen near-constant conflict and fighting since 2013. Much of the country is occupied by various armed militia groups, who are responsible for a range of human rights abuses. Many of these groups—whether Islamic extremist or otherwise—specifically target Christians, so life is constantly uncertain for believers in the areas under militia control.
Christian leaders who have publicly denounced the violence have been threatened; church buildings have been burned and ransacked. The conflict has resulted in the displacement of thousands of Christians who have lost their homes and livelihood, now forced to live in displacement camps.
In addition to the insecurity and violence that all Christians suffer from, converts to Christianity from Islam also face persecution from their immediate family members. The local community will often ostracize Christian converts and might also try to force them to renounce Christianity through violence.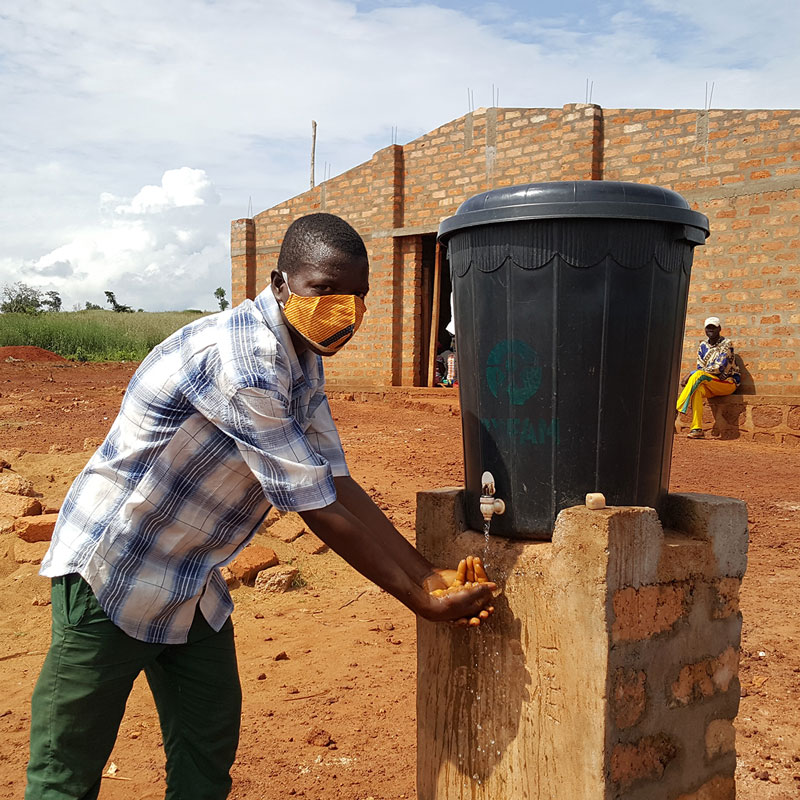 Meet Jeovani
"If I should one day meet the Muslim man who shot the grenades at my church, I will not be angry. I will smile. I do not even have the heart to hurt him. I think that he doesn't really know how terrible it is what he has done. I will greet him and say, 'God forgives you, and He wants me to forgive you too. You do not know what you have done to me, but I forgive you.' And once I have told him that, I will never be angry with him."
In 2013, young Jeovani and two of his friends suffered debilitating leg injuries from a bomb blast at their church, resulting in amputations.
Pray for Central African Republic
Pray for Christians in Central African Republic as they endure violence and conflict that seem to never end. Pray they will have the courage to stand strong in their faith and work to be light and peace in their communities.
Pray for followers of Jesus who are targeted by various groups in violent attacks. Whether Islamic extremists, organized criminal militias or radical followers of animist faiths, these groups all single out Christians for attack. Pray God will protect these believers and keep them safe.
Pray for peace in CAR, and that God would touch the hearts of leaders of every group.
What does Open Doors do to help Christians in Central African Republic?
Open Doors has been involved with the Church in Central Africa for a number of years. Starting in 2013, our programs were dominated by support to the Church in crisis following a coup by an Islamic-majority group. Open Doors support the Church in CAR by helping with training, relief assistance and medical aid, financial support, reconstruction of churches and help with business ventures.
SIGN UP for our weekly World Watch List prayer update