| | | |
| --- | --- | --- |
| Country rank | | 31 |
| Last year's rank | | 35 |
| Region | | Africa |
| Population | | 5 023 000 |
| Christians | | 3 780 000 (75.3%) |
| Main Religion | | Christianity |
31

Central African Republic
Despite Christians comprising three-quarters of the population of the Central African Republic, they're still vulnerable to persecution. Since 2013, CAR has been embroiled in conflict and fighting, and most of the country is occupied by armed militia groups that are responsible for a wide range of human rights abuses. When Christian leaders have publicly denounced the violence, they've been threatened, and their churches ransacked and torched. Conflict in the country has resulted in thousands of Christians losing their homes and livelihoods, and many continue to live in Internally Displaced People (IDP) camps.
Converts to Christianity face further pressure from family members. Women and girls can be put under house arrest to prevent them from meeting with other Christians, or forcibly married to a much older Muslim. The local community will often ostracise Christian converts and might also try to force them to renounce Christianity through violence.
What changed this year? Violence remains extreme in the Central African Republic, as do targeted attacks, which is increasing pressure on Christians in all areas of public and private life. This is compounded by a rise in disruption and opposition to church life. Meanwhile, the humanitarian crisis is worsening in the country, which makes life even harder for vulnerable believers.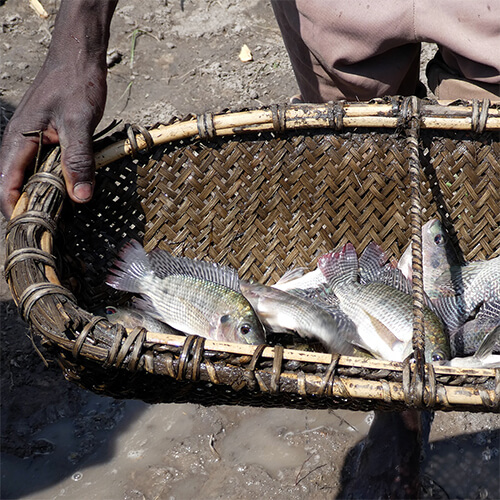 Meet "Pastor Ousman"
"Our fate has been sealed for several years by [extremist] Muslims who harassed us on all fronts."
Members of Pastor Ousman's church were attacked by an Islamic rebel group, killing 10 people and burning a church and around 70 houses belonging to Christians.
Pray for Central African Republic
Pray that God will bring lasting peace and stability to CAR.
Pray for protection for Christians as they live out their witness to Christ, especially pastors and their families who often face the gravest danger.
Pray that God will encourage and protect Open Doors partners who are working to equip the Church – while facing many of the same risks.
What does Open Doors do to help Christians in Central African Republic?
Open Doors works through local partners to support believers in the Central African Republic with persecution survival training, economic empowerment projects and trauma care.
SIGN UP for our weekly World Watch List prayer update