| | | |
| --- | --- | --- |
| Country rank | | 24 |
| Last year's rank | | 31 |
| Region | | Africa |
| Population | | 5 017 000 |
| Christians | | 3 712 000 |
| Main Religion | | Christianity |
24

Central African Republic
The persecution of Christians in CAR remains very high, with violence increasing year after year. Different armed groups, organised crime and corruption make life very difficult for Christians with many churches being forced to close.
The ongoing conflict since 2013 has resulted in thousands of Christians losing their homes and livelihoods, and many continue to live in camps for internally displaced people. Most of the country is occupied by armed militia groups who are responsible for a range of human rights abuses. When Christian leaders have publicly denounced the violence, they've been threatened and attacked, and their churches ransacked and torched.
Meanwhile, those who convert from Islam are at risk of persecution from their family and local community – including forced marriage and separation from children. There are reports of Christian mothers being allowed to attend Christian gatherings on condition that her children are sent to the mosque. Given the poverty situation, many Christian parents are sometimes enticed into giving their daughters in marriage in exchange for gifts, while some Christian women agree to convert to Islam to survive.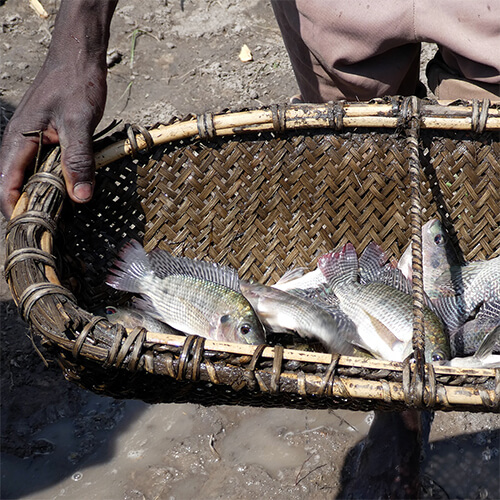 Meet "Dama"
"After the hard trials of persecution that we went through, it is thanks to you that I and my children are at peace."
Dama, a Christian who lost her husband in an attack by members of a rebel group; Open Doors local partners have provided her family with life-saving support.
How does Open Doors support our family in Central African Republic?
Open Doors works through local partners to support believers in the Central African Republic with persecution survival training, economic empowerment projects and trauma care.
SIGN UP for our weekly World Watch List prayer update