| | | |
| --- | --- | --- |
| Country rank | | 37 |
| Last year's rank | | 51 |
| Region | | Latin America |
| Population | | 11 500 000 |
| Christians | | 7 127 000 (62.0%) |
| Main Religion | | Christianity |
Since 1959, Cuba has been governed by the Communist Party, which seeks to control the Church according to its Communist ideology. The government reacts harshly against opposition voices and demonstrators, and so when church leaders or Christian activists criticise the regime, they face arrest, closure of their churches or businesses, prison sentences, and harassment by the government and its sympathisers.
New churches are often denied registration, as the authorities want to control and limit the Church's influence – forcing many churches to operate illegally. This leads to the imposition of penalties, such as the complete refusal to issue licenses, heavy fines, confiscation of property or even the demolition or closure of churches, including house churches. The government controls all media and restricts access from the outside world, so it's very hard for Christians to communicate widely in the country.
What changed this year? Last year, Cuba was just outside the top 50 countries on the World Watch List at 51. The continued rise is the result of highly restrictive measures against churches, especially non-registered Protestant churches. The Covid-19 crisis has been used as a pretext to hinder church and community activities.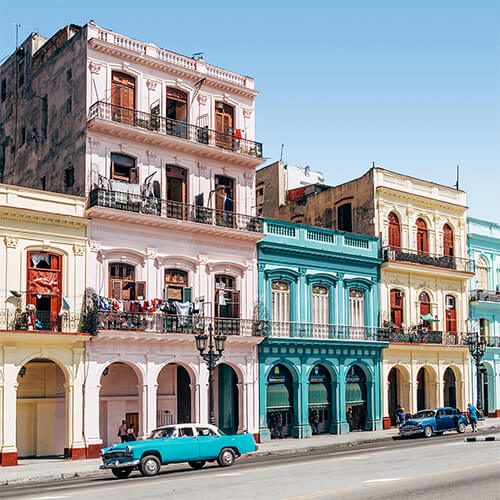 Meet Pastor "Jorge"
"Government officials have joined some of the WhatsApp groups the churches have set up, and they do so to monitor our activities."
Pastor Jorge is a church leader in Cuba, who has experienced severe church restrictions.
Pray for Cuba
Pray that God will bring about change in the political landscape, so that religious freedom will be honoured in Cuba.
Pray for resilience and wisdom for church leaders, so that churches can keep worshipping God together despite all the restrictions placed on them.
Pray that God would open doors for local Open Doors partners to serve the persecuted Church in Cuba.
What does Open Doors do to help Christians in Cuba?
Open Doors partners strengthen the persecuted Church in Cuba through Bible distribution, livelihood projects, biblical training, leadership development projects and socio-economic development to increase the self-reliance of the Church.
SIGN UP for our weekly World Watch List prayer update