| | | |
| --- | --- | --- |
| Country rank | | 27 |
| Last year's rank | | 37 |
| Region | | Latin America |
| Population | | 11 306 000 |
| Christians | | 6 936 000 |
| Main Religion | | Christianity |
Cuba's communist regime is not tolerant of dissenting voices or any other institutions gaining influence or power. The church falls into both of these camps and, as a result, Christians experience persecution from the authorities.
Christian activists or church leaders speaking out against corruption or political issues can be arrested and imprisoned. Others face smear campaigns against them and harassment or violence from the authorities and their sympathisers.
Communist Cuba has historically aimed to repress religion and reduce the church's influence. Today, this is done by refusing to register new churches or allow them to buy or use premises to meet legally. This forces many believers to meet illegally in unregistered house churches – if caught, they can then be fined, have their property confiscated or have their church shut down.
The state does not allow Christians freedom of conscience on social issues. For instance, if the state passes new legislation on marriage, churches will be forced to comply. If they don't, church leaders are likely to be monitored and threatened by the state security agency.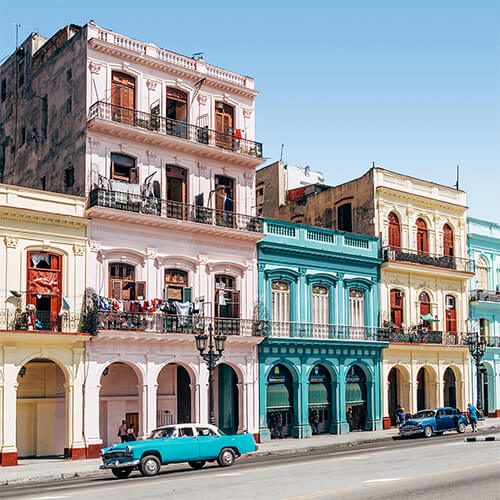 Meet "Pastor Luiz"
"We meet in my house's garage and homes around different neighbourhoods because we do not have a building, not even the possibility of legally registering our church."
Pastor Luiz, a Cuban missionary whose new church is denied authorisation, so he has to travel around different places preaching under the umbrella of various registered churches, and secretly in homes.
How does Open Doors support our family in Cuba?
Open Doors local partners strengthen the persecuted Church in Cuba through Bible distribution, livelihood projects, biblical training, leadership development projects, care and support for children and pastors' families, and socio-economic development.
Sign up for our weekly World Watch List prayer update