| | | |
| --- | --- | --- |
| Country rank | | 21 |
| Last year's rank | | 21 |
| Region | | Asia |
| Population | | 33 649 000 |
| Christians | | 347 000 (1.0%) |
| Main Religion | | Islam |
Though all Christians experience some level of persecution in Uzbekistan, Protestants are often the victims of the greatest pressure. Christians who are a part of these non-registered churches may be viewed as "extremists", and the government believes church members are spies trying to destroy the government. Therefore, Christians and their churches may be monitored, and unregistered churches may be the victims of police raids, arrests and fines.
Additionally, Uzbekistan is largely Muslim, so any Christian who converted from Islam faces increased pressure from their family and community. Christians in these situations may be locked up, beaten or expelled from their communities. Many converts from Islam are forced to hide their faith.
What changed this year? A new criminal code was drafted in 2021, which continues to penalise the distribution of religious literature, meeting for worship without government permission and "talking about faith". The previous laws about religious activity were often criticised for being vague, but this update gives way to even greater persecution.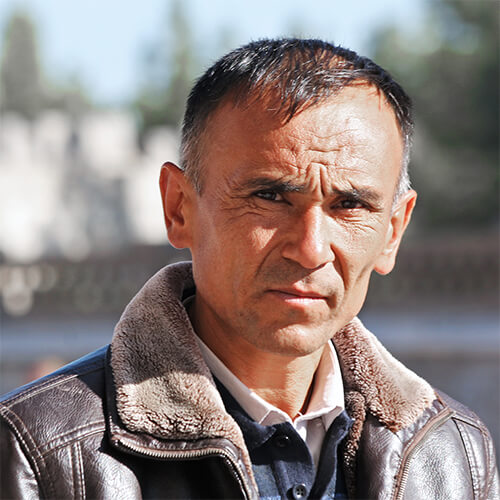 Meet "Adam"
"The police asked us why we became Christians and demanded we renounce our faith. This had never happened before, even when we were fined in previous years. This happened because we asked for registration.'
Adam, who attends a church that tried to register with the Uzbek government.
Pray for Uzbekistan
Pray for Christians who are discriminated against in work or society because of their faith. Pray for Christians who lose their jobs, or who are required to keep their faith a secret. Pray especially for Christians who convert from Islam in Uzbekistan, that they would be protected and know the peace of God.
Pray for the government of Uzbekistan, that they would allow more religious freedoms. Ask God to bring the knowledge of Him to the leaders of the country.
Pray for Open Doors' ministry in Central Asia, that Christians across the region would feel encouraged and strengthened from the help and aid they receive.
What does Open Doors do to help Christians in Central Asia?
Open Doors provides immediate aid to Central Asian believers when they are imprisoned, excluded from families and communities, and deprived of livelihood and employment because of their faith in Christ. Open Doors also strengthens the persecuted Church in Central Asia through things like literature distribution, biblical training and persecution preparedness training.
SIGN UP for our weekly World Watch List prayer update