| | | |
| --- | --- | --- |
| Country rank | | 29 |
| Last year's rank | | 31 |
| Region | | Asia |
| Population | | 171 500 000 |
| Christians | | 1 103 000 (Open Doors estimate) |
| Main Religion | | Islam |
Bangladeshi Christians who have converted from a Muslim, Hindu, Buddhist or tribal background suffer the most severe restrictions, discrimination and attacks. They often gather in small house churches or meet secretly in groups due to fear of attack.
Tribal Christians, like those from the Santal people group, are doubly vulnerable to persecution (as they belong to both an ethnic and religious minority) and are often the victims of land-grabbing or targeted violence.
Other churches are frequently threatened, watched and, at times, violently attacked.
What changed this year? Attacks against church buildings have continued across Bangladesh – and the authorities frequently ignore complaints when Christians bring them. Bangladesh has risen significantly on the World Watch List in the past few years, and violence is increasing.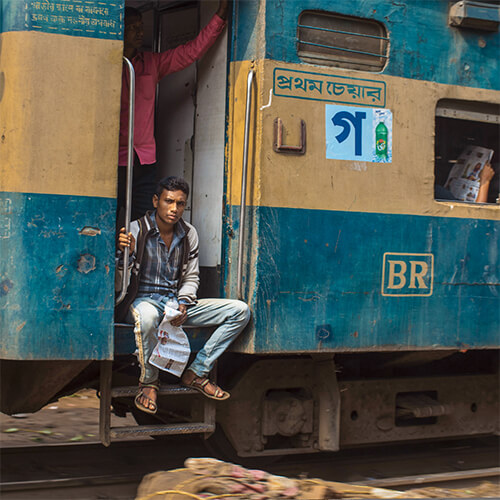 Meet Pastor Swapan
"We have been enduring and praying for God to protect us."
Pastor Swapan's church (which is also an orphanage) was viciously attacked during the night by Hindu extremists.
Pray for Bangladesh
Pray for wisdom for Open Doors local partners as they support persecuted believers in Bangladesh, and for energy and creativity as they carry out their work.
Pray that Bangladeshi believers will find ways to meet to worship together and build one another up in fellowship.
Pray for church attacks to cease and for churches to be places to safely worship God.
What does Open Doors do to help Christians in Bangladesh?
Open Doors works through local church partners to strengthen persecuted believers in Bangladesh through biblical training, Bible distribution, literacy and socio-economic development projects, and emergency relief aid.
SIGN UP for our weekly World Watch List prayer update