| | | |
| --- | --- | --- |
| Country rank | | 44 |
| Last year's rank | | 42 |
| Region | | Africa |
| Population | | 26 614 000 |
| Christians | | 16 366 000 (61.5%) |
| Main Religion | | Christianity |
While Cameroon is officially a secular country, there are predominantly Muslim areas where Islamic extremism is growing. In the north, the extremist group Boko Haram is a violent presence – abducting, attacking or killing Christians, as well as disrupting church activities. In other areas, security injunctions have set heavy restrictions on church activities. Strong governance is lacking in Cameroon, adding to the vulnerability faced by persecuted Christians.
Christians who've converted from Islam suffer persecution across Cameroon and are at great risk if they tell anyone about their new faith, or if Bibles are discovered in their possession. They face this risk both from the wider community and their immediate family. Women who've converted are often forced into marriage with non-Christians, and there are cases of children of Christians in the north being coerced by Muslim relatives to attend Islamic classes.
What changed this year? Boko Haram attacks continue to bring grief and destruction. While there was a slight decrease in reported incidents of violence, it remains at an extreme level. The spread of Islamic extremist violence in Cameroon has also affected church life, with security injunctions and displaced believers among reasons why churches are unable to operate and flourish.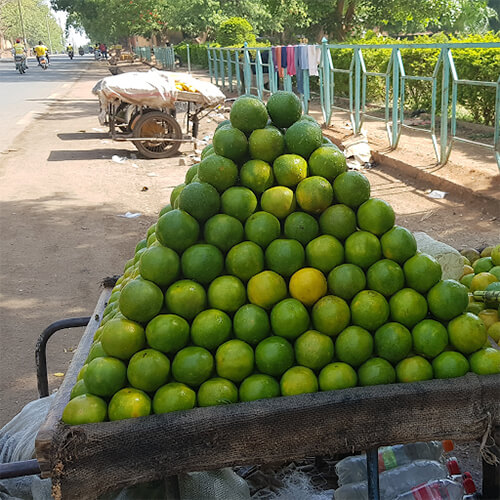 Meet Fadi
"I need God to stay with me in every situation, to do His wonderful power in my life."
Fadi's sister was kidnapped by Boko Haram, and Fadi has had to flee her home repeatedly.
Pray for Cameroon
Pray that Cameroon's government will take concrete measures to protect vulnerable communities.
Pray that church leaders in the far north will receive God's wisdom and strength as they minister to the persecuted, displaced and traumatised.
Pray for discernment for local Open Doors partners as they determine and implement ways to serve the persecuted Church.
What does Open Doors do to help Christians in Cameroon?
Open Doors works through local partners to strengthen persecuted Christians in Cameroon by providing emergency relief aid, trauma care, economic empowerment projects, and practical and spiritual care for new believers.
SIGN UP for our weekly World Watch List prayer update