The level of persecution Vietnamese Christians experience may depend on their particular denomination or background. Historical Christian communities (like Roman Catholic churches) enjoy a certain amount of freedom – unless they become politically active, which can lead to the imprisonment of church leaders. Evangelical and charismatic Protestants – along with converts from indigenous religions – often face intense pressure and violence for their faith, especially in the remote areas of central and northern Vietnam.
Christians are harassed in the workplace and may face discrimination for their faith, while Christian children are ostracised at school and may be pressured to reject their faith.
Since religion is closely identified with ethnicity in these regions, leaving a traditional belief for Christianity may be seen as wholesale rejection of culture and community. Therefore, Christians who belong to the country's ethnic minorities often face social exclusion, discrimination and attacks.
What changed this year? The Covid-19 pandemic continued to affect all residents of the country, and some Christians in rural areas reported discrimination in government pandemic assistance.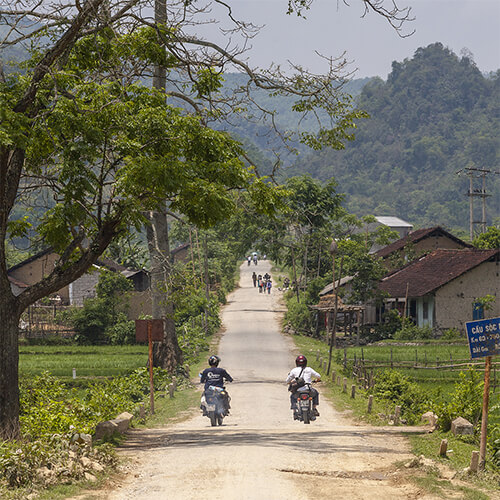 Meet "Poh"
"A few months ago, I went back to my old village to visit my parents and siblings, but my family and the villagers still hate me – they forbade me from going near them. My parents still despise me and have renounced me as their child."
Poh, a Hmong Christian who was kicked out of his village for his conversion to Christianity.
Pray for Vietnam
Pray for new projects planned by Open Doors partners in Vietnam. Pray for wisdom and strength for our ministry partners, and for the hearts of all Christians who will benefit from these new efforts.
Pray for Christians in Vietnam who suffer persecution, especially those from ethnic minorities. Pray for those who lose their families and homes, that they would feel the reality that God has given them a global family of believers who prays for them.
Pray for the government of Vietnam, both local and national. Pray the national government would protect the rights of all of its citizens, and that local governments would not be used to worsen the persecution faced by Christians in tribal communities.
What does Open Doors do to help Christians in Vietnam?
Open Doors works through local church partners to come alongside Vietnamese believers when they suffer physical attacks and expulsion from their families and communities for choosing to follow Christ. We do this through advocacy, relief and practical aid, along with biblical training and discipleship programmes.
SIGN UP for our weekly World Watch List prayer update