| | | |
| --- | --- | --- |
| Country rank | | 39 |
| Last year's rank | | 38 |
| Region | | Middle East |
| Population | | 10 320 000 |
| Christians | | 180 000 (Open Doors estimate) |
| Main Religion | | Islam |
Compared to Christians living in other Middle Eastern countries, most Christians in Jordan enjoy a relatively high level of religious freedom, but Christians from Muslim backgrounds in particular can encounter opposition. If a Christian from a Muslim background publicly declares their faith, this can lead to beatings, arrest or even death.
The state exerts pressure on all Christian communities, especially through monitoring. Unrecognised churches can face harassment by public authorities, particularly those that actively evangelise. Christians who actively share their faith, or help converts, can face hostility.
The presence of Islamic extremists, including returning jihadists from Syria and Iraq, continues to pose a threat to the Christian community.
What changed this year? Despite dropping a place in the World Watch List, hostility toward Christians has marginally increased. There has been a rise in reported incidents of violence and less acceptance of public expressions of Christian faith, such as openly displaying Bible verses.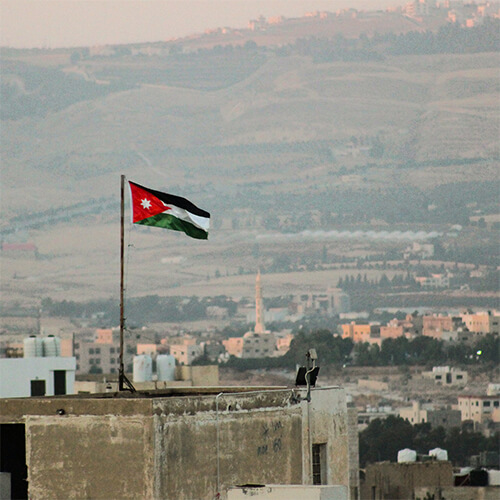 Meet "Tareq"
"I used to be a bully, a troublemaker. But now I'm a committed member of these groups, joining the Bible study meetings twice a week. I'm a new creation now in Jesus Christ. I look more and more like Him."
Pray for Jordan
Pray that Christians from Muslim backgrounds will be equipped, encouraged and empowered to stand strong and flourish in their faith.
Pray for opportunities to increasingly open up for Christians to tell others about Jesus.
Pray that the Lord will continue to raise up new leaders to serve the Jordanian Church.
What does Open Doors do to help Christians in Jordan?
Open Doors works with local partners in Jordan to support Christians through training, relief aid and rehabilitation projects.
SIGN UP for our weekly World Watch List prayer update