| | | |
| --- | --- | --- |
| Region | | Middle East |
| Population | | 10 209 000 |
| Christian Population | | 180 000 (Open Doors Estimate) |
| Main Religion | | Islam |
| 2021 Ranking | | 38 |
| 2020 Ranking | | 33 |
Compared to Christians living in other Middle Eastern countries, most Christians in Jordan live a safe and stable life and enjoy a relatively high level of religious freedom. King Abdullah II and his government appear to tolerate and, to a certain degree, support recognized churches. Most believers in Jordan belong to Orthodox or Roman Catholic churches.
However, Christians still experience discrimination in employment and restrictions against public preaching. Unrecognized churches can face harassment by public authorities, particularly those that actively evangelise. Although Jordan likes to present itself as a beacon of tolerance and interfaith dialogue, radicalized Sunni Muslims and returning jihadists from Syria and Iraq continue to pose a threat to the Christian community.
Additionally, open testimony of faith by a Christian who converted from Islam can lead to beatings, arrest and even death. Christians who are active in evangelism and/or helping converts from Islam can face threats and oppression in daily life. Pressure remains very high for Christians who belong to these groups.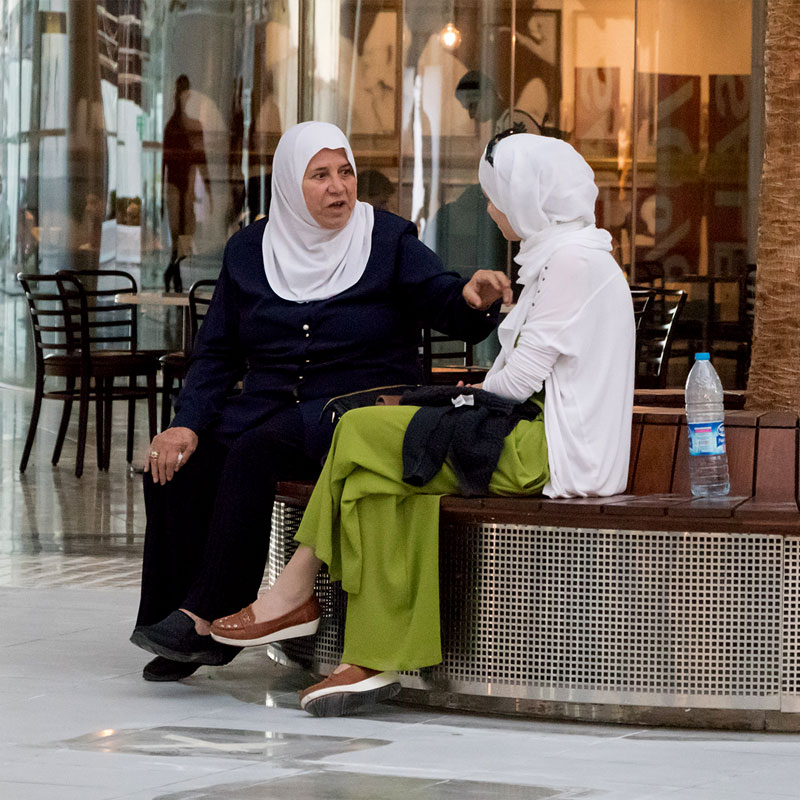 Meet Tareq*
"When [the leader of a Bible study group prayed with me], I felt the Holy Spirit being poured out into me. That moment changed my life. I used to be a bully, a troublemaker. But now I am a committed member of these groups, joining the Bible study meetings twice a week. I am a new creation now in Jesus Christ. I look more and more like Him."
*Name changed for security reasons
Pray for Jordan
Pray for Christians who worship in unregistered churches. Pray they would be able to continue to worship and that the religious freedom the government promises would be more than empty words.
Pray for followers of Jesus who left Islam. Pray they wouldn't be oppressed or ostracized by their families, and that they would be safe from harm.
Pray for leaders in Jordan, that they would be increasingly open to religious freedom, and that the hope of Jesus would transform their hearts and minds to follow Him.
What does Open Doors do to help Christians in Jordan?
Open Doors works in cooperation with local partners and churches in Jordan. These efforts are dedicated to providing training for Christians, as well as relief, rehabilitation and research for the situation that followers of Jesus face. Open Doors also raises prayer support for Christians in Jordan.
SIGN UP for our weekly World Watch List prayer update