| | | |
| --- | --- | --- |
| Country rank | | 49 |
| Last year's rank | | 39 |
| Region | | Middle East |
| Population | | 10 301 000 |
| Christians | | 170 000 (Open Doors estimate) |
| Main Religion | | Islam |
Jordan is tolerant as long as everybody stays in their religion of birth. However, for non-traditional churches, those perceived to be sharing the Gospel, and people becoming believers from Muslim backgrounds, there is persecution.
Christian communities are monitored in Jordan, and a Christian from a Muslim background can face beating, arrest or even being killed, if they are open about their new faith. Believers from Muslim Backgrounds have been subject to days of interrogation and beatings, while being pressurised to inform on other Christians.
It is impossible for someone who has converted to Christianity from a Muslim background to marry a Christian, as they are still legally considered Muslims. Sharia (Islamic law) also states that if a Christian wife converts to Islam, her husband must convert as well for their marriage to remain legal.  Those seen to be helping or encouraging Muslim converts can face threats and have their daily lives made very difficult.
The small decrease in the persecution score in Jordan is mainly due to a lower number of reported violent incidents.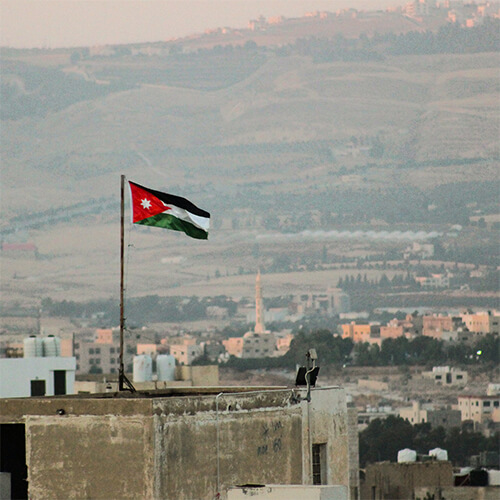 Meet "Tareq"
"I used to be a bully, a troublemaker. I am a new creation now in Jesus Christ. I look more and more like Him."
How does Open Doors support our family in Jordan?
Open Doors works with local partners in Jordan to support Christians through training, relief aid and rehabilitation projects and raising prayer support.
SIGN UP for our weekly World Watch List prayer update