| | | |
| --- | --- | --- |
| Country rank | | 38 |
| Last year's rank | | 43 |
| Region | | Latin America |
| Population | | 131 563 000 |
| Christians | | 125 738 000 |
| Main Religion | | Christianity |
There are an estimated 150 organised crime gangs in Mexico, financed by powerful drug cartels. Christians living in their territories risk being targeted. When Christians refuse to carry out a gang's demand, or speak out against crimes, their church is soon in the firing line. The impunity and political instability contribute to the lack of justice.
The gangs, as de facto authorities in the most neglected areas, also give fines and extort money from church leaders, believing they must have access to some church funds. These illegal groups have diversified and strengthened their networks across the whole country, so Christian leaders are at high risk of death, recruitment, sexual harassment, abduction, and forced displacement, as well as other forms of violence. Their relatives are also at risk.
In rural areas, new Christian believers who come from more ancestral and traditional backgrounds can be beaten, fined, harassed, denied use of public services, rejected and forced to displace by their communities.
In general, intolerance and scrutiny of Christians speaking out on social issues is increasing, as Mexico becomes radically secular.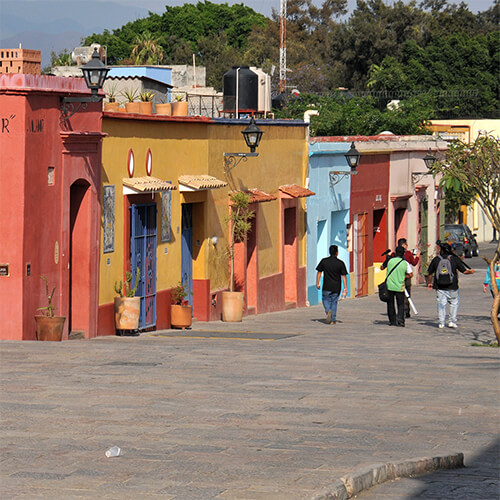 Meet "Pastor Cazares"
"They kidnapped me in the middle of the night. The criminals wanted me to pray to 'clear the negative energy' left in the room where they had killed several of their victims."
How does Open Doors support our family in Mexico?
Open Doors strengthens persecuted believers in Mexico with biblical training, legal support, trauma care and socio-economic aid.
Sign up for our weekly World Watch List prayer update