| | | |
| --- | --- | --- |
| Region | | Asia |
| Population | | 5 150 000 |
| Christian Population | | 185 000 (3.6%) |
| Main Religion | | Islam |
| 2021 Ranking | | 44 |
| 2020 Ranking | | 42 |
In Oman, all Omani citizens are assumed to be Muslim. Islam is the state religion, and legislation is mostly based on Islamic law. Although civil courts were established more than 20 years ago, the legal system still assumes all citizens are Muslims and makes legal rulings under that assumption.
The level of persecution for Christians in Oman depends on if they are migrant workers or if they are Omani. Local converts from Islam are under the most pressure—their families, neighbours and broader society all press them to return to their national and tribal faith. Converts can be expelled from their families and lose their jobs. Their children can be taken from them, and families could strip away their inheritance rights.
Christians who have converted from Islam but who are not Omani face different levels of pressure based on the level of pressure in their home countries. Normally, they live in expatriate communities of people from the native land, so the local community makes a dramatic difference in the persecution that followers of Jesus face.
The government largely tolerates foreign Christian communities, but even so, greatly restricts and monitors their public gatherings. All Christian meetings are monitored for political statements and attendance by Omani citizens. Additionally, all religious organizations must be registered with authorities.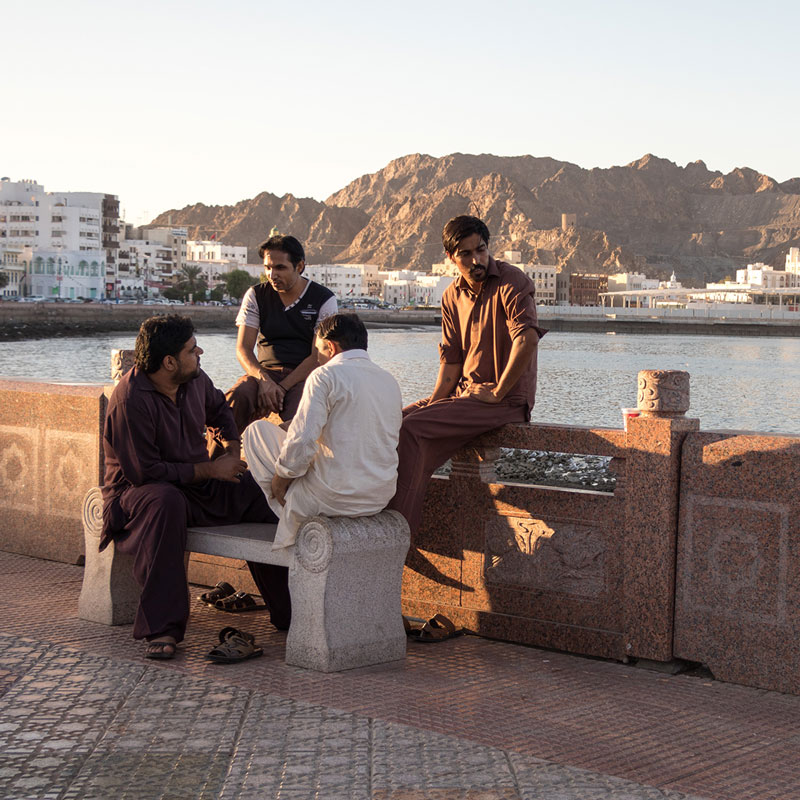 Meet Daniel*
"Many believers [on the Arabian Peninsula] live in secret, and their families don't know about their change of heart. If they share their faith, it's not unusual for there to be family tension. Sometimes, new believers are accepted and find a new role within the family. But whenever new tensions surface, such as COVID-19, those trials challenge the fragile balance. This might result in accusations against new believers for bringing stress on the family. Believers might be mocked for not acting as Jesus commands; or the family will find other ways to try and shame the believers."
*Name changed for security reasons
Pray for Oman
In the Arabian Peninsula, fear is a barrier to the growth of Christ's Church. There is a fear that if you doubt Islam, it will prevent you from entering heaven, as fear is seen as a form of unbelief in Islamic society. Then, there is the fear of what will happen if you start following Christ, the fear of trusting brothers and sisters, and the fear that one of your new fellow Christians will betray you. Please pray this bondage of fear will be broken.
Many believers who convert from Islam live in secret and isolation from other followers of Jesus. Ask God to bring these isolated secret believers into fellowship with other believers.
As the Church of the Arabian Peninsula grows, many Believers from a Muslim Background seek to marry. These Christians desire to raise up families who love and honour God through Jesus. Pray for God to connect believers to one another for the purpose of marriage. Pray for God to raise up families who glorify His name.
What does Open Doors do to help Christians in Oman?
Open Doors raises prayer support for Christians and churches in Oman.
SIGN UP for our weekly World Watch List prayer update