| | | |
| --- | --- | --- |
| Country rank | | 36 |
| Last year's rank | | 44 |
| Region | | Arabian Peninsula |
| Population | | 5 270 000 |
| Christians | | 190 000 (3.6%) |
| Main Religion | | Islam |
Similar to other countries on the Arabian Peninsula, the experience of Christians in Oman may vary depending on their status and nationality. Omani nationals who convert from Islam to Christianity encounter the highest levels of pressure from both their families and their surrounding society. Omani believers may be kicked out of their family homes and lose their jobs. They can lose custody of their children and be stripped of their inheritance.
Foreign Muslims (mostly migrant workers) who convert to Christianity usually experience the same pressure they would in their home countries – so for some converts, it can mean immense persecution, while others experience relative freedom. Meanwhile, expatriate Christian communities are mostly tolerated, but church facilities are restricted, and Christian meetings are monitored to record any political statements – and to see if any Omani nationals are attending. All religious organisations must be registered with the authorities.
What changed this year? Christians, especially converts from Islam to Christianity, came under higher pressure after the Omani government intensified its monitoring of Christians and their activities. Additionally, violence rose in Oman as several Christians were forced to leave the country. Life for any Muslim convert in Oman is likely to be extremely difficult.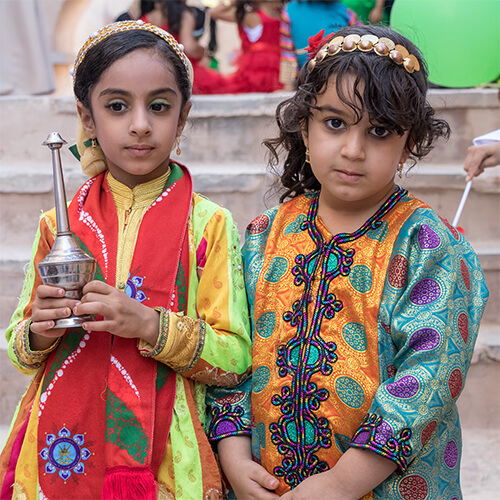 Pray for Oman
So many Christians in Oman come from other countries and live and work as migrant workers. Pray for these believers, that they would be able to find a community of faith and would know they aren't alone, even if they're converts from Islam or another faith.
Ask God to change the hearts of the Sultan and the other leaders of Oman. We know God can do anything, including reaching the powerful leader of Oman with the hope of the Gospel.
When an Omani Muslim finds Jesus, it could cost him or her everything. Ask God to bless these converts, preserve their safety and to bring other believers into their paths that will help them grow in faith.
What does Open Doors do to help Christians on the Arabian Peninsula?
Open Doors supports the Body of Christ around the Arabian Peninsula through prayer, the distribution of biblical resources and the training of believers and pastors. To protect the people involved, we do not make detailed information on these programmes public.
SIGN UP for our weekly World Watch List prayer update