| | | |
| --- | --- | --- |
| Region | | North Africa |
| Population | | 11 903 000 |
| Christian Population | | 23 100 (0.2%) |
| Main Religion | | Islam |
| 2021 Ranking | | 26 |
| 2020 Ranking | | 34 |
The average pressure on Christians is at a very high level. Although every aspect of life for a believer involves very high levels of pressure, persecution is highest in family and church life. This is particularly apparent for those Christians who have converted from Islam, because often their new faith is opposed—sometimes violently—by both family and community. Additionally, it is difficult, if not impossible, for converts from Islam to live out their faith openly if they want to avoid significant pressure and opposition.
Most of these converts choose to hide their faith and cannot openly worship and live their lives as Christians. The hostility and pressure they face from the surrounding community and society make it dangerous to share their faith with their family members, relatives, neighbours, friends or colleagues. They also find it difficult to gather for worship and fellowship due to the risk of exposure, especially if they are monitored by Tunisian security services.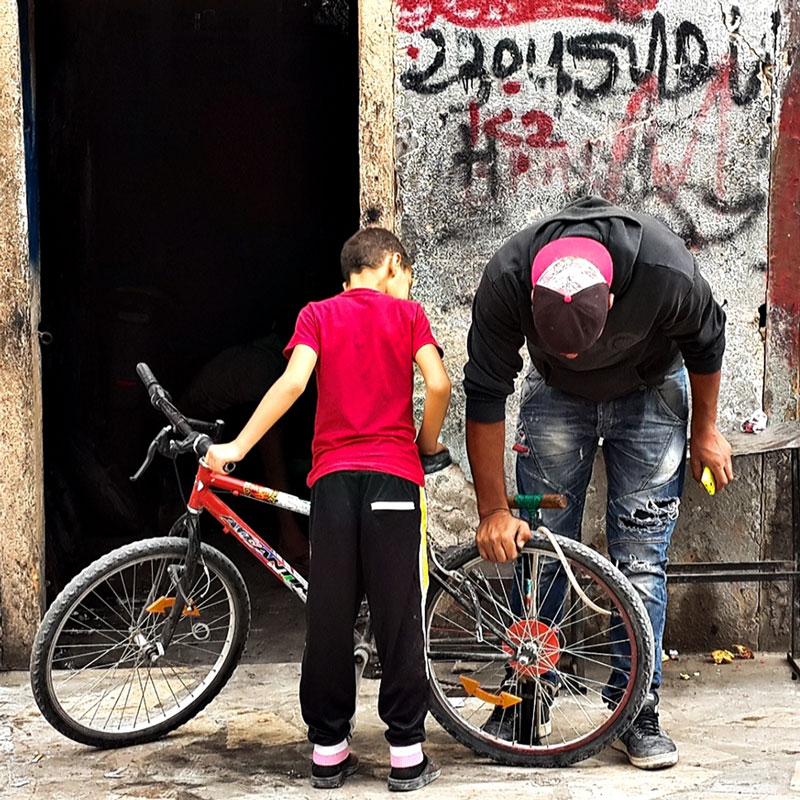 Meet Islém
"My family still thinks that I am a Muslim. Only my mother knows that I am a Christian, and she accepts it. My father does not know anything about it. He is a nice man, but from time to time he shows his other face. You never know how he will react if I would say that I am a Christian."
Islèm* converted, but her dad must not know. Girls and women in North Africa are not expected to hang out alone—or to investigate the truth about God or religion. Most of Islém's family, including her father, doesn't know about the big change in the life of this 22-year-old woman who was raised as a Muslim. But Islèm now follows Jesus Christ as her Lord in deep secrecy from her Muslim environment.
*Name changed for security reasons
Pray for Tunisia
There are many lonely believers in Tunisia. Pray for them to find other believers around them to connect with, and pray for strong and fruitful fellowships.
Please pray that the light, peace and love of Christ would overcome a spirit of intimidation and fear that some Tunisian believers are feeling. Pray that Tunisian Christians continue to pray in the Spirit to keep their minds free from fear, intimidation and confusion.
Pray for female believers in Tunisia struggling with trauma. Pray for God to bless them. Pray they will find security and help in Christ.
Pray for the president in Tunisia, who has only been in power for a year. Pray his time in office will bring new freedoms for Christians.
What does Open Doors do to help Christians Tunisia?
In cooperation with local partners and churches, Open Doors supports the Church in Tunisia in a variety of ways. Through indigenous partners, Open Doors provides training, Christian literature distribution, socio-economic development and advocacy training to stand up for the rights of Tunisian Christians. Open Doors also raises prayer support for believers in Tunisia.
SIGN UP for our weekly World Watch List prayer update