| | | |
| --- | --- | --- |
| Country rank | | 35 |
| Last year's rank | | 26 |
| Region | | Middle East/North Africa |
| Population | | 12 019 000 |
| Christians | | 22 800 (0.2%) |
| Main Religion | | Islam |
For many Christians in Tunisia, the pressure they face is widespread and constant. While expatriate Christians are largely left alone, for Tunisian believers, pressure is high in every aspect, and the unseen difficulties of following Jesus in Tunisia impact believers around the North African nation.
The situation is particularly dire for Christians who've converted from Islam. They face hostility and abuse from their families and their surrounding community. It can be dangerous to share their faith, so many of them are forced to worship Jesus secretly. They must be careful when gathering for worship, simply because exposure would endanger them – as they're monitored by Tunisian security services.
What changed this year? Pressure remains at a high level for Christians in Tunisia. Though not much has changed, that doesn't mean things have necessarily improved – Christians everywhere in the country are still at risk for persecution, and Christians who came from Islam continue to bear immense pressure. Additionally, the country is currently in the midst of a political crisis.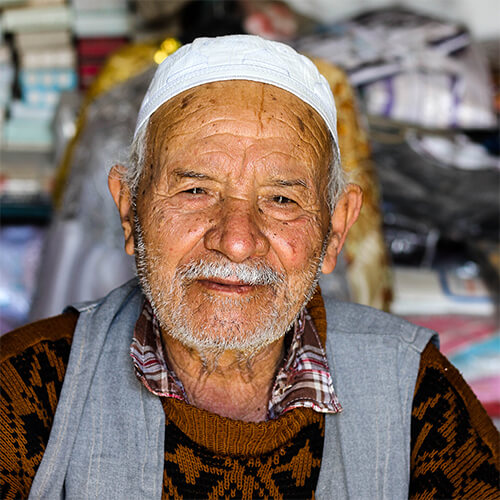 Meet "Nélya" 
"Women face rejection by their family and society. They can be kept in house arrest by their families. Many aren't allowed to go to church or meet with Christians. They face opposition when they want to marry a Christian man. Family puts a lot of pressure on them to follow all Muslim traditions and to renounce their faith in Jesus. Some women are sent away by their families, they had to be rescued by the church."
Nélya, a Christian in North Africa (she may or may not live in Tunisia, but we can't be specific about believers in North Africa for their protection).
Pray for Tunisia
Pray for Christians in Tunisia who've converted from Islam including women who worry that they'll be forced to marry a Muslim man because they've decided to follow Jesus. Ask God to preserve and protect them, and ask Him to encourage them, even when they must follow Him in secret.
Pray for the Tunisian government and society as political turmoil continues. Pray that God will prick the hearts of those in authority, that they'll seek the good of all people, including religious minorities, and pray that the people will be protected from instability.
Pray for Open Doors partners in Tunisia, that they'd be encouraged and strengthened to continue doing God's work in a difficult place.
What does Open Doors do to help Christians in North Africa?
In cooperation with local partners, Open Doors supports the Church in North Africa through leadership and discipleship training, Bible and Christian literature distribution, livelihood support, trauma care, relief and legal aid, and women's support groups.
SIGN UP for our weekly World Watch List prayer update