| | | |
| --- | --- | --- |
| Country rank | | 36 |
| Last year's rank | | 35 |
| Region | | Africa |
| Population | | 12 047 000 |
| Christians | | 22 500 |
| Main Religion | | Islam |
Tunisia is 99% Muslim and almost all of Tunisian Christians are from a Muslim background and are discriminated against by family and society.
Conversion from Islam is socially unacceptable. If discovered, Christian converts are subjected to hostility from their family, colleagues and friends. In some cases, the aggression may escalate to physical violence. Usually, this backlash takes place behind closed doors. In some cases, Christians are abandoned by their families and rejected by their friends. Their jobs may also be at risk.
Most Christian converts cannot worship openly and choose to hide their faith since it is dangerous to share their beliefs. Some brave Christians are willing to gather in worship and fellowship, but they tread carefully. If they're found to be part of a Christian gathering, they risk exposure and ostracism. They may be earmarked for monitoring by the security services.
The few foreign Christians in Tunisia experience a relative amount of freedom, although public evangelism is not tolerated.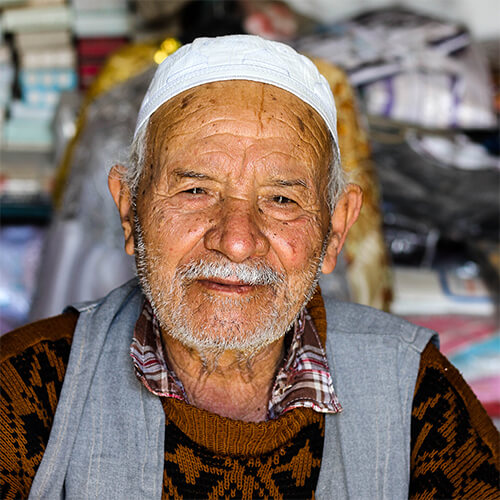 Meet "Sarah"
"One day during Ramadan, my father found the book [Bible] while he was looking for something. He immediately turned to me and asked me about it. I told him, 'The book is mine. I quit Islam and became a Christian.' He screamed, 'you're an apostate, you deserve to be dead' and starts beating me and orders me to grab some clothes and leave the house."
Sarah, a believer from Muslim background in North Africa.
Please pray
For protection for believers from Muslim backgrounds. Ask God to soften the hearts of their families towards them.
Praise God that He continues to make Himself known to the people of Tunisia, despite the risks associated with Christianity there.
That Christians who are abandoned by their families will find the pastoral care and livelihood support they need.
How does Open Doors support our family in Tunisia?
Open Doors works with local partners and churches in North Africa to provide leadership training, discipleship, livelihood support, Bibles and pastoral care.
Sign up for our weekly World Watch List prayer update