The government recognises only three denominations – Orthodox, Catholic and Lutheran. Those not part of these groups are at risk of severe persecution at the hands of the state. Gatherings are raided and believers arrested.
The conditions facing Christians in prison can be inhumane. There are possibly more than 1 000 Christians imprisoned in Eritrea, with none formally charged. While some are released, many of these are moved to military service or house arrest.
Christians not recognised by the state are especially vulnerable to the everyday surveillance imposed by the state, with phone calls monitored, bandwidth kept slow, and a network of citizens tasked with spying on their neighbours. This intrusive level of monitoring has led to Eritrea holding the infamous title of "Africa's North Korea" (The Economist, Aug. 14, 2018).
Meanwhile, converts from Islam and the Eritrean Orthodox Church face harsh mistreatment from their families and communities.
What changed this year? Very little has changed, except for a slight increase in pressure on churches. The country remains sixth on the World Watch List, making it still one of the hardest places in the world to follow Jesus.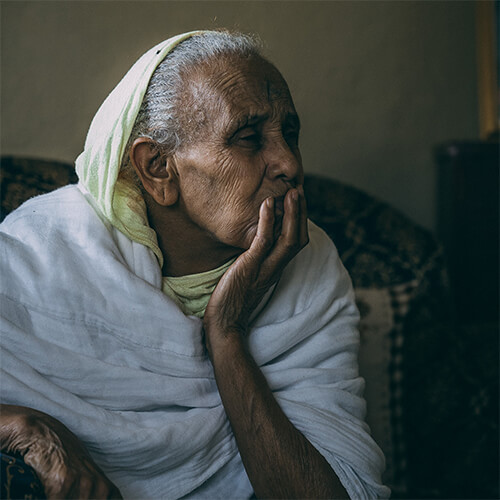 Meet "Shiden"
"I will serve the Lord until I die; I want to serve the Lord for the rest of my days; I want to be a hero of the faith, too, and one day in the future claim the crown of righteousness that is laid up for me, which the Lord will award to me on that day."
Shiden was imprisoned for more than a decade – simply for worshipping Jesus. He was arrested with 40 other people when he was caught during a secret worship service. He has been very damaged by the experience, but thankfully he is now improving. (September 2020).
Pray for Eritrea
Pray that imprisoned Christians and their families will be sustained by God's grace and presence.
Pray for wisdom, discernment and boldness for believers as they seek to meet together despite the threat of surveillance.
Pray that Christians from Islamic and Orthodox backgrounds will be encouraged and empowered to stand firm in their faith.
What does Open Doors do to help Christians in Eritrea?
Open Doors works through local church partners in Eritrea to provide discipleship training, economic empowerment projects and persecution survival training.
SIGN UP for our weekly World Watch List prayer update