| | | |
| --- | --- | --- |
| Country rank | | 35 |
| Last year's rank | | 20 |
| Region | | Africa |
| Population | | 106 157 000 |
| Christians | | 9 695 000 |
| Main Religion | | Islam |
Christians in Egypt report that freedom of religion violations are mostly experienced in the community. Incidents vary from Christian women being harassed while walking in the street, to a mob of angry Muslims forcing a whole community of Christians to move out, leaving their houses and belongings to be confiscated. These sort of incidents take place mostly in Upper Egypt, where Salafist movements are active in the rural communities.
President al-Sisi regularly speaks positively about Egypt's Christian community. However, the lack of serious law enforcement and the unwillingness of local authorities to protect Christians leave them vulnerable to all kinds of attacks, especially in Upper Egypt. Communal hostility and mob violence, in particular, continue to cause difficulties.
The building of new churches is restricted – despite promises from the president that churches in every neighbourhood will be legalised through official registration.
Christians with a Muslim background have great difficulties in living out their faith since they face enormous pressure from their families to return to Islam. The state also makes it impossible for them to get any official recognition of their conversion.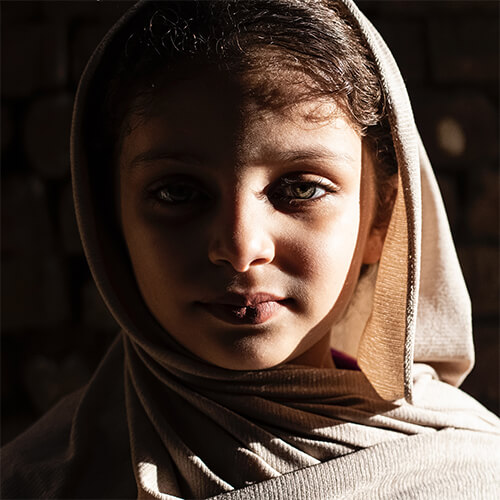 Meet "Meral"
"Even though he knows I am a Christian he commented on my outfit. Then he slapped me in the face two times and shouted more insults at me. The police said they wouldn't let me go home to my sick son if I did not retract my complaint."

Meral, a 30-year-old mother attacked in the pharmacy for not wearing Islamic dress during Ramadan.
How does Open Doors support our family in Egypt?
Open Doors works through local partners in Egypt to support the Church with literacy training, education support, advocacy, medical outreach, and youth, family and women's ministries.
Sign up for our weekly World Watch List prayer update