| | | |
| --- | --- | --- |
| Country rank | | 20 |
| Last year's rank | | 16 |
| Region | | Middle East/North Africa |
| Population | | 104 692 000 |
| Christians | | 16 250 000 (Open Doors estimate) |
| Main Religion | | Islam |
The persecution of Christians in Egypt commonly occurs at community level. Incidents range from Christian women being harassed while walking in a street to whole communities of Christians being forced to move out of their homes by mobs of Muslim extremists.
Christians are typically treated as second-class citizens. While Egypt's government speaks positively about the Christian community, the lack of serious law enforcement and the unwillingness of local authorities to protect Christians leave them vulnerable to all kinds of attacks. The dictatorial nature of the regime means Christians feel unable to speak out against these practices.
Churches and Christian groups face many difficulties when trying to construct new buildings. The hindrances come both from state restrictions and from communal hostility and mob violence.
Christians from a Muslim background face enormous pressure from their families to return to Islam. The state also makes it impossible for them to get any official recognition of their conversion. 
What changed this year? Due to Covid-19 restrictions – Christian activities have significantly decreased, which invites less provocation, and would-be perpetrators have been off the streets due to lockdowns.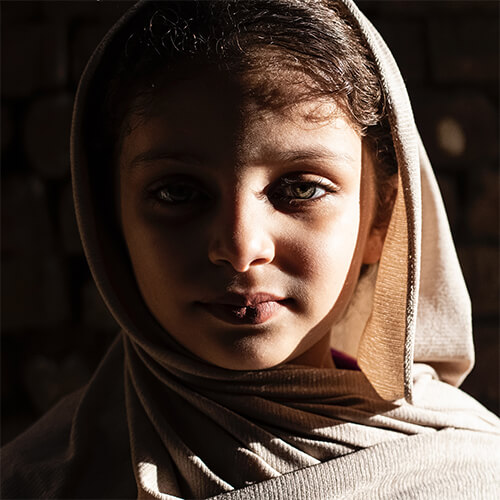 Meet "Sara"
"If someone is willing to kill me for my faith, my God must be powerful."
Sara, who miraculously survived a knife attack by a Muslim extremist who said to her: "Dirty Christian, die!" (December 2020)
Pray for Egypt
Pray for stable and fulfilling work for Christian men, so they can provide for their families.
Pray for the protection and flourishing of Christian women.
Pray that God will change the hearts of influential local leaders, to recognise and value the contribution Christians make to society.
What does Open Doors do to help Christians in Egypt?
Open Doors works through local partners in Egypt to support the Church with literacy training, education, advocacy support, medical care and youth, family and women's ministry.
SIGN UP for our weekly World Watch List prayer update