| | | |
| --- | --- | --- |
| Country rank | | 45 |
| Last year's rank | | 33 |
| Region | | Asia |
| Population | | 9 657 000 |
| Christians | | 65 300 (0.7%) |
| Main Religion | | Islam |
The government of Tajikistan is largely authoritarian, ruled by President Emomali Rahmon since 1994. Because of the totalitarian leadership structure, any perceived "deviation" from any group is treated with suspicion. This means authorities put significant pressure on Christians through tightening existing laws and strictly enforcing the ones that already exist, such as greatly restricting the public training of church leaders.
The Russian Orthodox Church is registered and somewhat tolerated, since they don't usually reach out to the Tajik population. But Protestants are viewed with significant suspicion and are seen as extremists. Additionally, Tajikistan is predominantly Muslim, which means converts from Islam are at risk from their families and communities in addition to the broader persecution from the one-party state.
What changed this year? The pressure on Christians in Tajikistan has largely stayed the same from year to year, even as the ranking fell significantly – the decrease in rank was mostly due to rising persecution scores for many other countries.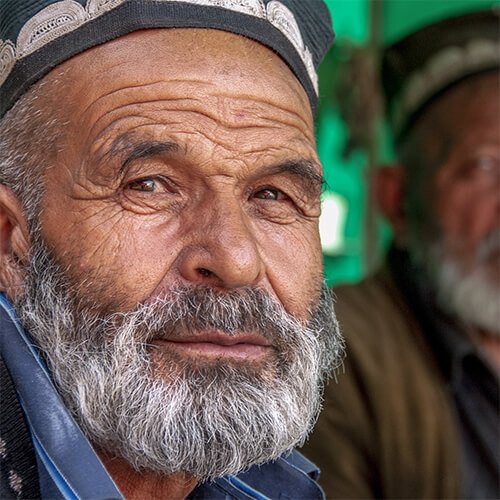 Meet Pastor Bahrom
"Early last year, my church was attacked, and the church building was confiscated by the court. Our church is now gathering inside a shipping container."
Pastor Bahrom, a church leader in Tajikistan.
Pray for Tajikistan
Pray for church leaders like Pastor Bahrom, who was arrested and had his church confiscated. Many Christian leaders in Tajikistan follow Jesus under a significant amount of risk – the government could crack down on their ministry at any point.
Pray for President Emomali Rahmon, who has ruled Tajikistan for nearly 30 years. Ask that God would break through the hardness of his heart, and that President Rahmon would see the truth of the Gospel.
Pray for Open Doors partners in Tajikistan and across Central Asia – that they would be able to reach and encourage believers who risk everything to worship Jesus. Pray for protection and that the ministry would bear fruit to carry the light of Christ through the region.
What does Open Doors do to help Christians in Central Asia?
Open Doors provides immediate aid to Central Asian believers when they are imprisoned, excluded from families and communities, and deprived of livelihood and employment because of their faith in Christ. Open Doors also strengthens the persecuted Church in Central Asia through things like literature distribution, biblical training and persecution preparedness training.
SIGN UP for our weekly World Watch List prayer update