| | | |
| --- | --- | --- |
| Country rank | | 23 |
| Last year's rank | | 32 |
| Region | | Africa |
| Population | | 22 103 000 |
| Christians | | 5 166 000 |
| Main Religion | | Islam |
Burkina Faso has risen from number 32 to number 23 on the World Watch List. Across the country, violence against Christians is increasing, as is pressure – particularly on the Church and from the community.
Jihadist activity is expanding and many churches and Christian schools are being forced to close. The targeting and killing of Christians have created an environment of fear, with many Christians being too scared to attend church services or send their children to school. Jihadist groups are also replacing the government in areas under their control, so have the power to withhold social services. The threat from extremist Islamic groups has even spread to cities that were previously beyond their reach. There are over a million internally displaced people in Burkina Faso, a significant number of whom are Christians who have fled the rising jihadist violence.
Meanwhile, in addition to being targeted by jihadists, Believers from Muslim Backgrounds face enormous pressure from families and communities to renounce their faith. Many are afraid to express their faith in public because of such threats.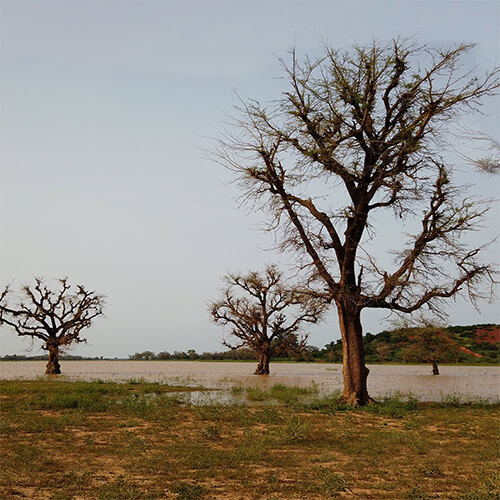 Meet "Salamata"
"Your prayers have changed many things in my life. I received joy and peace in my heart. Please, keep on praying for me. It does bring change."
Salamata, whose pastor was killed in attack by Islamic militants
Please pray
That God will heal and comfort all those severely traumatised and affected by jihadist attacks .
For continued wisdom and provision for Open Doors local partners as they seek to serve those who are being persecuted.
For the protection of believers and local partners in the country, and for strength to stand firm in their faith.
How does Open Doors support our family in Burkina Faso?
Open Doors works through local partners to strengthen Christians in Burkina Faso by providing persecution survival training, relief aid, and spiritual and trauma care.
Sign up for our weekly World Watch List prayer update