| | | |
| --- | --- | --- |
| Country rank | | 32 |
| Last year's rank | | 32 |
| Region | | Africa |
| Population | | 21 497 000 |
| Christians | | 5 093 000 (23.7%) |
| Main Religion | | Islam |
Burkina Faso is located in a region where Islamist groups have a huge and growing influence. The central government is very weak, particularly in the east of the country where Sharia law is informally implemented by groups who've gained control over these areas. Jihadist violence has been rapidly increasing in recent years, and extremists have exploited the government's weakness during the Covid-19 crisis to gain control of the country's infrastructure. This has led to hundreds of church closures – while many Christians are among those who've fled their homes because of extremist attacks. There are over 1 million internally displaced people in Burkina Faso, many of whom are Christians.
Believers who've converted from Islam face the most persecution. Family and community members often reject them and try to force them to renounce their Christian faith. Many are afraid to express their faith in public because of such threats.
What changed this year? The persecution of Christians in Burkina Faso has worsened slightly over the past year. This is largely due to an increase in reported incidents of violence, which reflects the growing influence of Islamic extremist groups in the country.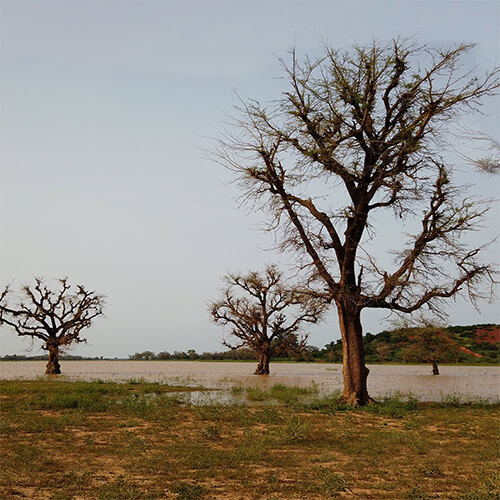 Meet "Salamata"
"They told us we deserved what happened to us because the jihadists told us to stop making noise."
Salamata is a teenager – her church was looted and burned down by jihadists, who then killed all the men. She attended Open Doors trauma care.
Pray for Burkina Faso
Pray for wisdom for the government and its international partners as it seeks to bring an end to Burkina Faso's insecurity.
Pray that the Lord will be at work in the lives of traumatised believers to bring healing and comfort.
Pray for protection over Open Doors partners as they travel to volatile regions, and for God's blessing on plans and logistics.
What does Open Doors do to help Christians in Burkina Faso?
Open Doors works through local partners to strengthen Christians in Burkina Faso by providing persecution survival training, relief aid, and spiritual and trauma care.
SIGN UP for our weekly World Watch List prayer update