| | | |
| --- | --- | --- |
| Country rank | | 31 |
| Last year's rank | | 26 |
| Region | | Asia |
| Population | | 7 481 000 |
| Christians | | 207 000 |
| Main Religion | | Buddhism |
The Communist authorities of Laos consider most church meetings 'illegal gatherings', and Christians live under intense scrutiny.
In Laos, some churches are registered and heavily monitored, but others cannot get permission to meet and have to operate secretly. Even among the government-approved churches, few have permanent buildings of their own.
The leaders of unregistered churches have been arrested and held for as long as a year; their families and churches have to pay huge sums of money for their release. In most cases, local authorities are the source of persecution, frequently cooperating with the community and families.
Christians face discrimination in the workplace, and may be barred from or lose their government jobs when their faith becomes known. Pastors in northern Laos say that Christian girls are increasingly targeted as brides to be trafficked into China.
People from the Buddhist-animist community who become Christians face pressure and violence from their families and the local authorities. The community often gets stirred up against them, until the new believers are expelled from their home village.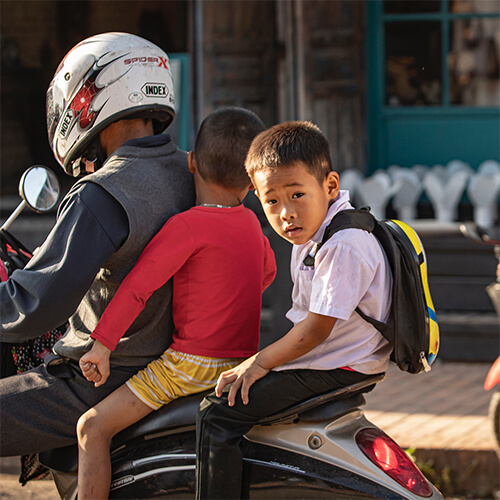 Meet "Sop"
"There are times when I feel like it's me against the world and that the Lord has not provided me with people. But God sends people. He used your ministry."
Sop, a persecuted Christian who used literacy classes to help change his community's opinion.
How does Open Doors support our family in Laos?

Open Doors local partners strengthen persecuted believers in Laos by providing Christian materials, leadership and discipleship training, socio-economic development programmes, advocacy support and emergency relief.
SIGN UP for our weekly World Watch List prayer update