| | | |
| --- | --- | --- |
| Region | | Asia |
| Population | | 7 165 000 |
| Christian Population | | 199 000 (2.8%) |
| Main Religion | | Buddhism |
| 2021 Ranking | | 22 |
| 2020 Ranking | | 20 |
Christian activities are heavily monitored by the communist authorities, including those of registered churches. Especially in rural areas, house churches are forced to meet underground as they are considered "illegal gatherings."
Life is especially difficult for converts to the Christian faith, who are at risk of persecution from their family and the local authorities. This can involve damage to property, confiscation of possessions and issuing of fines.
Opposition is heightened when a convert's family or the local authorities stir up the local community against them, sometimes through local village meetings or by seeking the support of local religious leaders.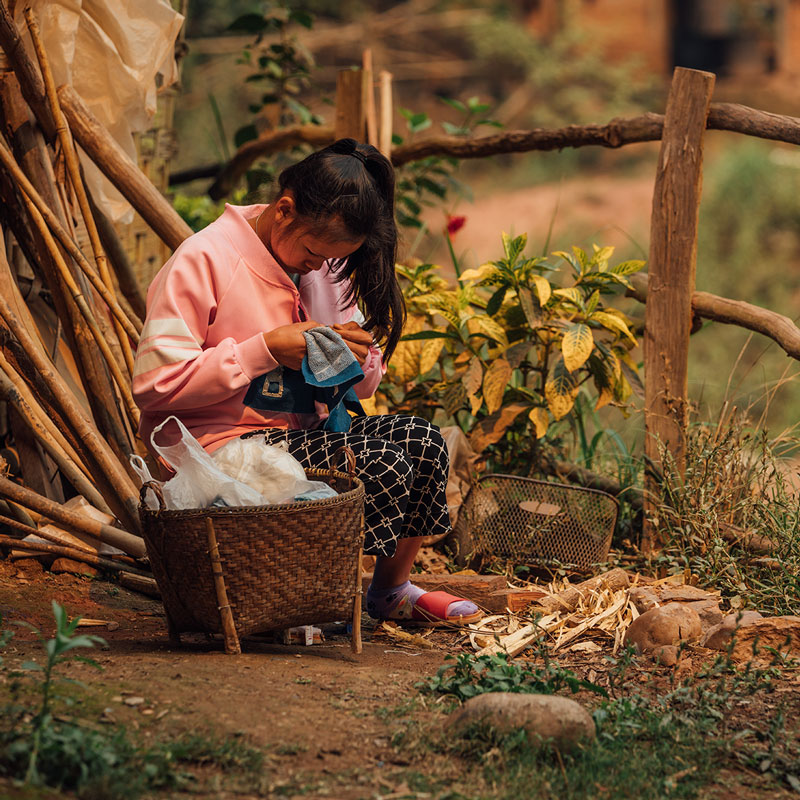 Meet Khambang*
An Open Doors local partner who has worked with Khambang*, says: "Thank you for partnering with us for the work in Laos. I pray that the harvest that the Lord has allowed Khambang to witness will serve as an encouragement for us to continually remember those who share the same faith but not the same freedom."
Khambang* is a believer from Laos, a married father of four. He has fled for his life three times, all because he boldly shares the Gospel. Now, five years after his last escape, Khambang isn't running anymore. He attended a Bible School supported by Open Doors, and he's back to passionately preaching the Word of God and leading souls to Christ. During the COVID-19 quarantine earlier this year, he led 11 families to faith in just one village – a total of 43 new believers!
*Name changed for security reasons
Pray for Laos
Give thanks for the growth of the Church in Laos; pray that God will continue to use His people to bring more people knowledge of Jesus' love.
Pray that believers under pressure to recant their faith will have strength to stand firm.
Pray for families and churches left without the support and leadership of a husband and/or leader; pray that all their needs will be met and that it would be an opportunity for others to grow and thrive.
What does Open Doors do to help Christians in Laos?
Through local church partners, Open Doors strengthens persecuted believers in Laos by providing Christian materials, leadership and discipleship training, socio-economic development programs, advocacy support, emergency relief and practical aid.
SIGN UP for our weekly World Watch List prayer update