| | | |
| --- | --- | --- |
| Country rank | | 40 |
| Last year's rank | | 34 |
| Region | | Asia |
| Population | | 788 000 |
| Christians | | 18 800 |
| Main Religion | | Buddhism |
Since all Bhutanese citizens are expected to follow Buddhism, converts to Christianity can be exposed to harsh treatment from their family and local community in attempts to pressurise them into renouncing their faith. This includes losing their jobs or being disinherited. Some Christians are falsely accused of being bribed to convert. Being ostracised by family makes an enormous difference in a Bhutanese person's life, since the culture is very communal and the protection of family is crucial.
No churches have official state recognition, meaning that any Christians holding a service together are technically worshipping illegally. Local authorities often refuse to issue Christians with a 'non-objection certificate', which is essential for things such as jobs and registering property.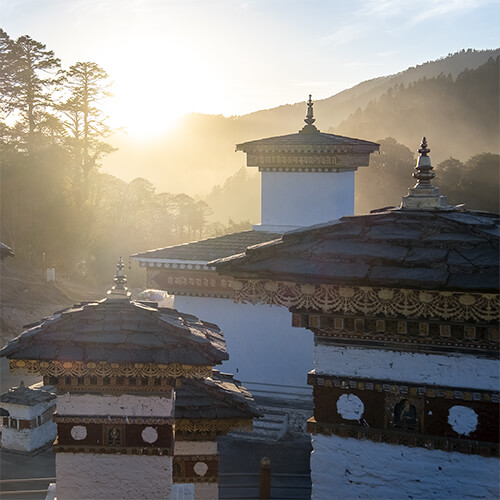 Meet "Meena"
"I found life and hope in Jesus. All the time I have in this world I want to use it for His kingdom."
Meena is a young Christian who faces pressure from her local community because of her faith in Jesus.
Please pray
That those who have suffered loss of family, work or inheritance for their faith will have all their needs met.
That Christians will have fresh revelations of Jesus that will help sustain them in the face of pressure and persecution.
That the Holy Spirit will refresh and revitalise believers who are feeling particularly discouraged, bereft or weary.
How does Open Doors support our family in Bhutan?
Open Doors works through local partners to strengthen persecuted Christians in Bhutan through prayer support and other practical emergency help.
Sign up for our weekly World Watch List prayer update