| | | |
| --- | --- | --- |
| Country rank | | 34 |
| Last year's rank | | 43 |
| Region | | Asia |
| Population | | 844 000 |
| Christians | | 30 000 (Open Doors estimate) |
| Main Religion | | Buddhism |
All Bhutanese citizens are expected to be Buddhists. Anyone who converts to Christianity faces intense pressure to return to their former religion. Conversion is considered to bring shame on the family, and new believers are often disowned – which makes an enormous difference in a Bhutanese person's life, since the culture is very communal, and the protection of family is crucial.
All Christians who worship together are technically worshipping illegally, since Bhutan's government doesn't officially recognise any churches. Local authorities often refuse to issue Christians a "non-objection certificate", which is needed for loan applications, registering property, applying for jobs and renewing ID cards.
What changed this year? Bhutan has risen up the World Watch List due to an increase in violence against Christians.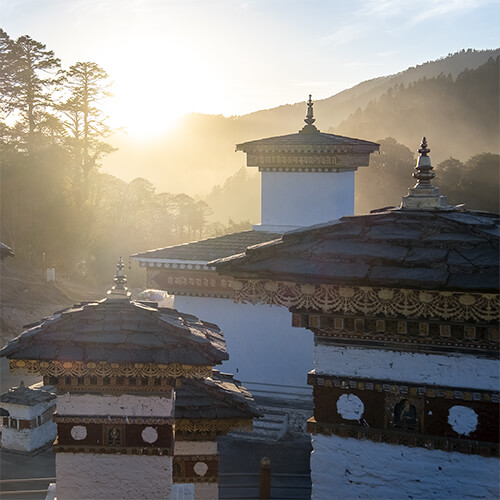 Meet "Miriam"
"When I heard about Jesus it was like removing the blindfold from my eyes."
Miriam was rejected by her family when she converted from Buddhism, but still follows Jesus—and encourages other Christian women.
Pray for Bhutan
Pray that believers who've been rejected by their families would find new communities to offer family, love and hope.
Pray that God would use the practical support being provided by Open Doors partners to strengthen Christians facing persecution.
Pray for religious freedom in Bhutan, and for the government to officially recognise Christian churches.
What does Open Doors do to help Christians in Bhutan?
Open Doors works through local partners to strengthen persecuted Christians in Bhutan through relief aid, prayer support and other practical emergency help.
SIGN UP for our weekly World Watch List prayer update