| | | |
| --- | --- | --- |
| Country rank | | 30 |
| Last year's rank | | 30 |
| Region | | Latin America |
| Population | | 50 576 000 |
| Christians | | 48 011 000 (94.9%) |
| Main Religion | | Christianity |
Though Colombia has a high percentage of Christians, believers still face persecution from criminal gangs and indigenous groups. Guerrilla groups threaten, harass, extort and even murder church leaders, who are targeted because they denounce corruption, defend human rights and oppose cartels. Their children may also be targeted, to discourage church leaders from speaking out against organised crime and corruption. These forms of persecution are particularly prevalent in rural and remote areas of Colombia.
In indigenous communities, persecution tends to focus on Christians who've converted from the beliefs of their indigenous tribe. These Christians face imprisonment, harassment, physical abuse, denial of basic rights and use of their ancestral territory or being sent away to do forced labour in a different territory, among other forms of persecution.
Increasingly, Christians' face hostility, verbal abuse and discrimination for their stance on issues such as abortion, sexuality and gender orientation.
What changed this year? Overall, there has been a small increase in the persecution faced from the wider community and a small decrease in the incidents of violence, but persecution hasn't significantly changed in Colombia in the past year.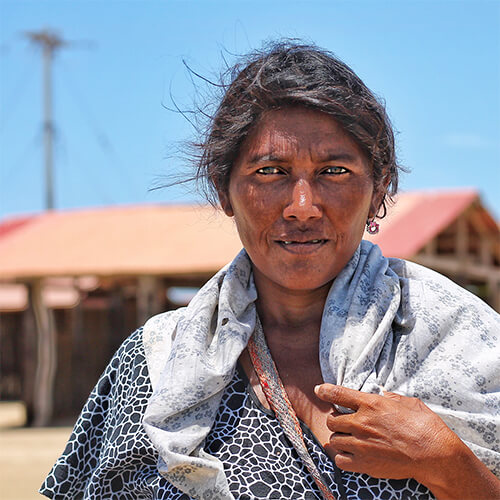 Meet Daniela
"I learned that, although there are difficult times in life, there are also times when Jesus helps us to overcome through people and prayer."
Daniela's (13) father was murdered for his faith.
Pray for Colombia
Pray for protection for pastors and communities who are targeted by organised criminal groups.
Pray for wisdom and the presence of the Holy Spirit so that indigenous Colombian Christians can remain steadfast in the Gospel.
Pray that God will equip local Open Doors partners to stand alongside and serve the persecuted Church in Colombia.
What does Open Doors do to help Christians in Colombia?
Open Doors strengthens the persecuted Church in Colombia through Bible distribution, training, trauma care, community development projects, emergency relief aid, and education and safe houses for children.
SIGN UP for our weekly World Watch List prayer update