| | | |
| --- | --- | --- |
| Country rank | | 22 |
| Last year's rank | | 30 |
| Region | | Latin America |
| Population | | 51 513 000 |
| Christians | | 49 002 000 |
| Main Religion | | Christianity |
Colombia has risen eight places on the World Watch List this year, largely because of the increase in violence, including murders. Pressure has also increased, due to criminal gangs targeting Christian and indigenous communities persecuting believers in rural Colombia.
Armed guerrilla groups and gangs still control and fight over large parts of the national territory. They see the Church as a threat to their power and stability, particularly when gang members become Christians or church leaders speak out against violence and corruption. Church leaders have been threatened, harassed and even murdered.
Gang leaders also target Christian children, trying to recruit or abduct them to undermine the Church and force them to displace. If recruited, young Christians are forced to take part in surveillance, extortion, trafficking, abuse and killings, or face life-long death threats from the gangs. Girls are at risk of a life of sexual abuse.
In many indigenous communities, there is strong opposition to sharing the Gospel. Indigenous Christians who leave their traditional beliefs can face violence or imprisonment, be denied their basic rights, and can be driven from their ancestral lands.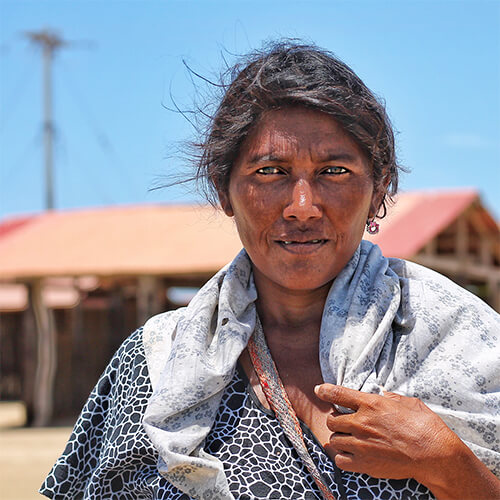 Meet "Valentina"
"For those people who are being persecuted, I would tell them not to leave their faith. If they are still here, it's because God has a purpose for them."
Valentina moved away from her family to live in a safe home for Christian children due to risks.
How does Open Doors support our family in Colombia?
Open Doors strengthens the persecuted Church in Colombia through Bible distribution, training, trauma care, community development projects, emergency relief aid, and education and safe houses for children.
Sign up for our weekly World Watch List prayer update