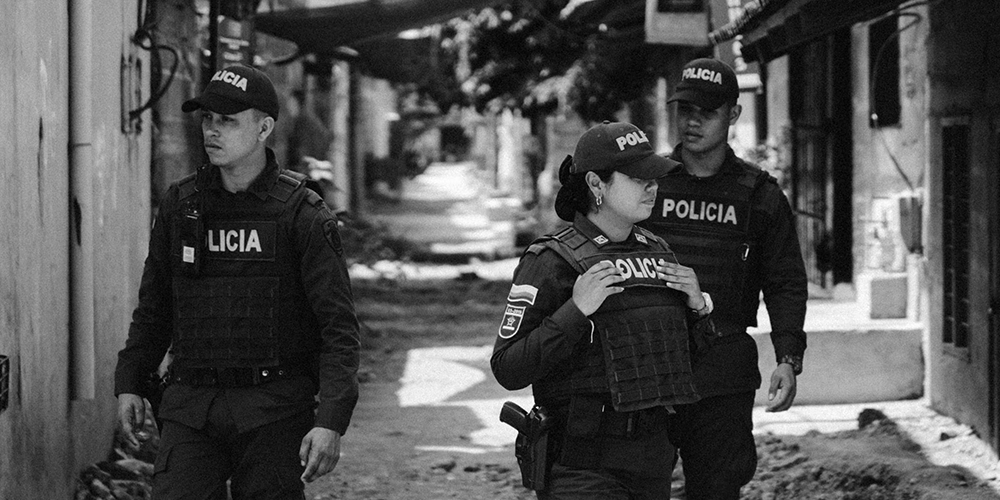 Colombia: The country of armed strikes
Colombian people are often surprised with different outbursts called "social demonstrations" that affect the stability of their nation. This is done by workers' unions, teachers, youth, indigenous people, etc. However, in recent years, groups that have frequently taken up illegal arms have resorted to a social demonstration, called the "Armed Strike".
But what is an armed strike? In Colombia, "armed strikes" refer to actions by illegal armed groups such as guerrillas, paramilitaries, or drug traffickers, in which they attack civilian life and official armed forces, by blocking roads, restricting mobility, impose threats that force the closure of commercial establishments and the suspension of classes in schools and universities.
In the recent years, the guerrillas have announced several armed strikes, the most recent being last February, which left significant damage to the country's road and energy infrastructure.
On this occasion, the extradition of Dairo Antonio Úsuga, alias "Otoniel," the most wanted man in Colombia unleashed an immediate retaliation by the Clan del Golfo, the illegal armed organization he led.
On Thursday, 5 May 2022, the Clan del Golfo circulated a pamphlet in which they decreed 4 days of the armed strike.
The pamphlet indicated that it was forbidden to open a business of any kind and to move in any type of transport. The statement ended with the threat of "unfavourable consequences" to those who failed to comply with these measures.
According to the Clan del Golfo, that armed strike should have ended at midnight on Monday, the 9th of May 2022. However, the terrorist actions of these groups have not ceased and today it has strongly affected a large part of the national territory. According to the national authorities, there have already been more than one hundred (100) terrorist actions by these groups and among these actions were the burning of vehicles, burning of businesses, displacements, and murders.
Sadly, believers in Christ and churches have been directly affected by these terrorist measures and actions. It is estimated that on Sunday, the 8th of May 2022, there were more than two thousand churches (2 000) that could not gather to celebrate their services as they traditionally used to.
Please join us in prayer::
– The request we make to the worldwide Church is that to pray for the Colombian Church, that God will protect our brothers and sisters who are in the midst of the crossfire.
– Pray for Vision Agape (partners of Open Doors In Colombia), as field activities have been affected and interrupted and postponed, given the disturbance of public order.
– Pray for the brothers who have been directly affected by the material and physical losses following this terrorist wave.
– Being close to the presidential elections, a scenario of greater confrontation between political parties is emerging due to the great possibility that the candidate of the left will win, which he has never won. The violence in Colombia began more than sixty years ago precisely with the assassination of a liberal candidate who would win the presidential elections. Pray that God will take control of these warring spiritual forces as they all turn to esotericism and witchcraft to ensure the achievement of their political campaign.
Click here to know more about the Body of Christ in Colombia and how you can be in partnership with them, making sure that though they are persecuted, they are never alone.