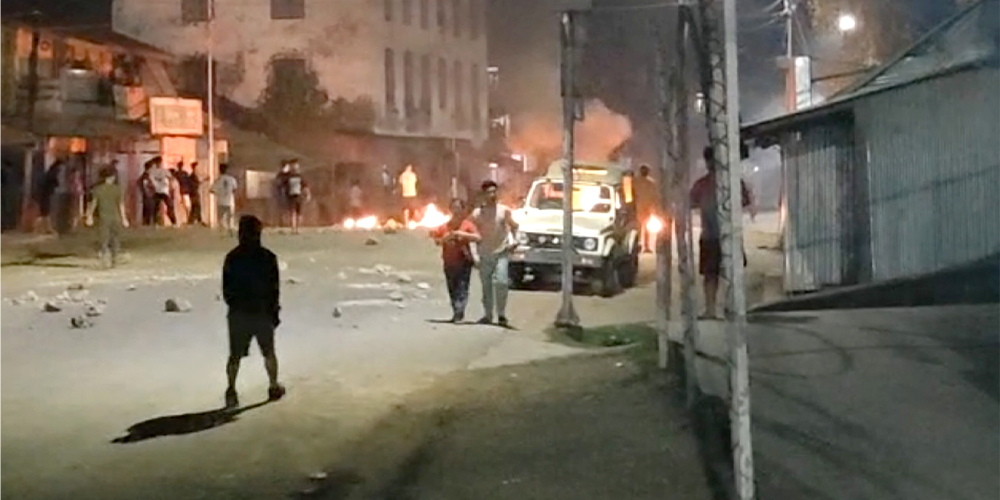 Urgent prayer for Manipur India (slegs in Engels)
Our local partners in India have brought us an urgent prayer need from Manipur, a state in north-eastern India. According to our partners, at least 17 Christians have been killed, and more than 100 churches have been burned down. Additionally, more than 300 houses, Christian organisations and pastoral homes were also burned down. At least 62 people have been killed, and more than 35 000 people have been displaced.
The violence has stemmed from the conflict between several ethnic groups who live in Manipur. The ethnic group with the biggest population, the Meitei, are mostly Hindu. One of the other groups, the Kuki tribe, is majority Christian. Their primary disagreements are about who qualifies for preferential treatment from the government, which is usually reserved for less prosperous groups like the Kuki. The Kuki held a rally on the 3rd of May 2023 to protest changes to these policies – and they were attacked violently.
These protests and disagreements turned violent at the beginning of May. Some Kuki protestors burned vehicles and buildings, and extremists from the Hindu Meitei responded by burning down entire Kuki villages, including the churches. Neha*, an Open Doors local partner, says: "No social media or news channel is reporting the persecution Christians face. The situation is gruesome … [Christians] have lost their churches, houses and belongings."
Christian leaders have also suggested that the violence has a religious component that goes beyond mere ethnic tensions. "While the Kukis and other tribals in the districts close to Imphal are the main targets as a community, the churches targeted include those of the Christians in the Meitei community," All India Catholic Union spokesman John Dayal told The Hindu. Though the situation is calmer, tensions remain incredibly high, and Christians are faced with the reality of needing to rebuild entire communities.
India ranks #11 on the Open Doors 2023 World Watch List. In recent years, there has been a big increase in Hindutva, an ideology that believes only Hindus are true Indians, and that Christians, Muslims and other religious minorities have "foreign" roots and must be expelled. Hindu extremists seem able to attack others with impunity, even using extreme violence in some parts of the country.
Our Open Doors local partners have asked you and every Christian to speak out about what's happening – and to pray. "People are living in fear and are sceptical of what the next hour holds," Neha says. "We need your help in raising a voice against the injustice and atrocities faced by the Christians."
Here is how you can pray:
Please pray for the situation to calm down; there are several Open Doors partners and persecuted believers from Myanmar and India living in and around the affected areas.
Pray for the tribal Christian refugees taking shelter in the refugee camps as their houses are burned and destroyed.
Pray for the Christian families whose members have been killed in the violence.
Pray for peace in the affected areas as the clashes turn into religious persecution.
Ask God that His people would be instruments of His peace.
*Name changed for security reasons.