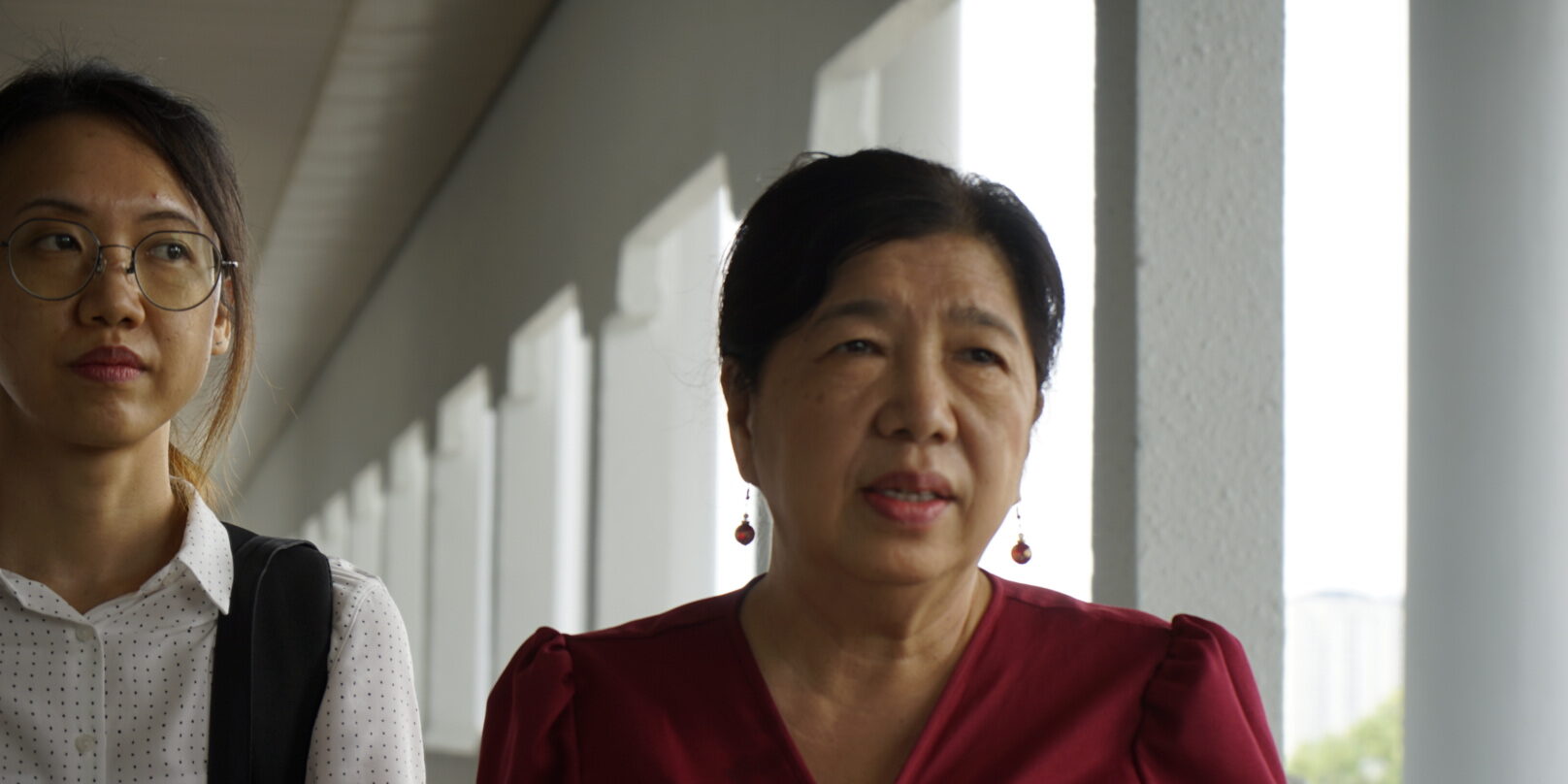 Susanna Koh seeks justice for her husband, Pastor Raymond's, abduction (slegs in Engels)
On 13 February 2017, Malaysian Pastor Raymond Koh was abducted in what footage captured by a CCTV video shows as a military-precision operation. His wife, Susanna, and their three children haven't seen or heard from him since then. And the perpetrators are yet to be brought to justice.
The only glimmer of hope came when an inquiry by the Human Rights Commission of Malaysia found that the national police was behind the abduction. Believing that justice should be served, and Raymond's life story should be told, Susanna filed a lawsuit against the police (and, vicariously, the Malaysian government). The hearing began in the week of 19 June.
Recently, Open Doors spoke with Susanna via Zoom to hear about the trial so far and to learn how we, as their family in Christ, can pray specifically for them. Three days into the hearing, Susanna told us she was feeling encouraged.
Last week, the courtroom saw the plaintiffs' first and critical witness, Roeshan, take the stand. He witnessed Pastor Raymond's abduction, went to the police station and reported the crime. But before Roeshan shared his testimony, the defending counsel lodged several arguments that indicated to Susanna how the opposition would approach the case.
"They questioned and objected to so much before anything began," Susanna shared. "The defence objected to Roeshan's testimony, saying he made it up, as well as the veracity of the CCTV video. They basically want to deny that the police was involved and do not want to admit anything," she said.
The judge heard Roeshan's testimony and would later hear testimony from the police officer, who attested to the video's authenticity.
"I must say that I was encouraged," Susanna shared. "The eyewitness did so well. And we felt the judge was quite fair."
She voiced specific hopes if Judge Su Tiang Joo rules for her: "If Raymond is alive, to release him. If he is not alive, we want to know where his body is. We want the perpetrators to be arrested and prosecuted. From what we can see, the state will not admit any involvement.
"We will not get absolute justice, but some form of it, and the peace to know this suit may deter any police officer from acting in this manner again."
"God is with us"
Susanna sees many ways God has already provided, most notably the lawyers who have come to her aid on a pro bono basis. She says God answered her prayers with the three lawyers who are fighting for the Kohs. "We have outstanding lawyers on our side who, thank God, are doing this pro bono," she said. "They are top-notch, very famous in our country. God has been so good."
She admits that there is considerable stress and pressure on her, but in the same breath says she has peace because she knows God is with her. The bold wife and mother is courageous in her resolve to seek justice.
"There are people, many Christians, who don't want us to go forward with this," Susanna explained. "They say: 'Maybe try to find a solution, try and meet with the prime minister or someone who has some power to negotiate and settle this matter out of court, due to the sensitive nature of things in this country.' But we tried to reach out to the attorney general. He doesn't want to discuss anything. So we had no choice but to go forward with this lawsuit."
Susanna remembers the day she decided to file the suit. For weeks, she had been talking and praying about such a huge decision, asking God for a specific sign – an eagle. "I was reading in 2 Kings about Gideon, and I got this assurance that even though we are small and insignificant, God is with us," she says. "It's like fighting the Midianites. And like Gideon asking for a fleece, I asked for a sign – an eagle.
"Sometimes I see an eagle from my balcony. To me, it's very special. It reminds me of God's presence, like He is strengthening me for a task. I think of Isaiah 40:13: 'But those who hope in the Lord will renew their strength. They will soar on wings like eagles; they will run and not grow weary, they will walk and not be faint.'"
That day – only a short time before Susanna had to make the decision and give a written letter to the lawyers – she saw an eagle and knew that God would be with her as she told Raymond's story in court, searching for both answers and justice. "For many months, I hadn't seen one. But here was this eagle flying above me," she shared. "I was so happy, just jumping up and down on my balcony, saying: 'God, You gave me a sign.' After I read the passage, I really felt peace."
In many ways, Susanna sees God renewing her strength as she presses on with the lawsuit. "We are almost seven years without Raymond," she says. "Yes, even though this is very tiring, I do feel His strength. Knowing God is with us keeps me going. It's not just about me or my family, but also about the country and the justice system.
"The day after the abduction, I was asked to do an interview with a publication here. I remember thinking, should I keep quiet? But something in my head or heart said: 'Well, they took him in secret. I'm going to let the entire world know.' In the end, it's about listening to what God wants you to do. And He will take care of everything."
How we can pray
Susanna shared specific prayer requests to help us know how to pray for her, her family and her counsel:
Pray for all the upcoming court dates. The hearing has been stretched out to 2024, after it continued on 20 June, followed by court dates scheduled for 6-7 November, 27-30 May 2024 and 4-6 June 2024, when Susanna will likely give her testimony.
Pray for the first witness, Roeshan, during the cross-examination and pray for Susanna's lawyers, that they will be prepared for re-examination. Pray that the court dates aren't postponed and that justice will prevail.
Pray for tenacity and perseverance. "People tell us: 'Don't rock the boat. This is bad for us,'" Susanna said. "So, pray as we face opposition. We feel this is the right thing to do."
Pray for safety for the Kohs and the lawyers. "This case is getting hotter. It was mentioned in Parliament a few days ago. The religious and racial climate in Malaysia right now is not healthy. There is a lot at stake. The lawyers have advised us to step up our security. So, I'm very careful. I always look back to see if we are being followed."
Pray for their future. "Depending on the judgement, the authorities and government will not be too happy with us. The police could look very bad. But regardless of all the risks, we know God is with us. As Christians, we should never be fearful to fight for justice."
Pray that the worldwide Church would stay vigilant. Susanna asks us to commit to praying for them and that they would get both answers and justice. Pray ultimately for Raymond's release and safe return.
Open Doors is walking with Susanna, Jonathan, Esther and Elizabeth through the trial, providing both prayer and presence as various staff members visit and encourage the family in Malaysia. Click here for more information on Malaysia.