| | | |
| --- | --- | --- |
| Country rank | | 43 |
| Last year's rank | | 50 |
| Region | | Asia |
| Population | | 33 181 000 |
| Christians | | 3 054 000 |
| Main Religion | | Islam |
Every ethnic Malay is expected to be Muslim, and Malaysia's constitution says that to leave Islam is punishable by death, although this has never been implemented.
Anybody who comes to know Jesus from a Muslim background reveals their faith to their family, they are likely to experience extreme pressure to return to Islam and hostility from their neighbourhood. The family may try to 'protect' the family by quickly marrying their daughter or son to a Muslim. If a Sharia judge agrees, girls can be married off below the age of 16.
New Christians could be arrested, interrogated about their Christian network, pressured to name church leaders and potentially imprisoned or sentenced to death. Christians from longer-standing denominations, like Roman Catholics and Methodists, are monitored and watched by the authorities. Non-traditional Protestant groups are purposely targeted since they tend to attract more converts and be more active in sharing the Gospel with Muslims.
There is evidence that state-supported plans are in place to attempt to convert Christian communities to Islam. More conservative Islamic political parties seem to be gaining increasing power and support in Malaysia.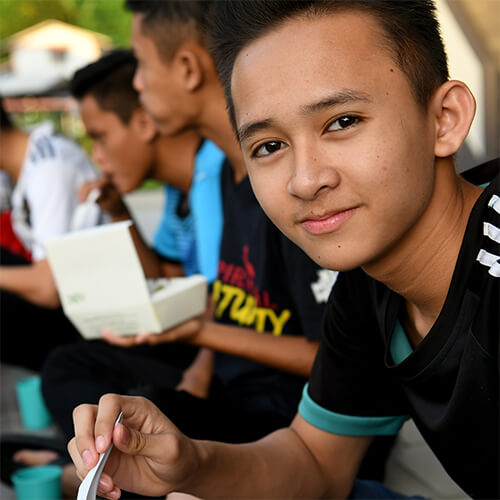 Meet "Susanna"
"I'll run to God, because He's the only One I can depend on and He always turns up for me."
Susanna Koh, whose husband Pastor Raymond was abducted and is still missing.
How does Open Doors support our family in Malaysia?
Open Doors works with local church partners in Malaysia to provide discipleship training, Bibles and Christian books and socio-economic assistance.
Sign up for our weekly World Watch List prayer update