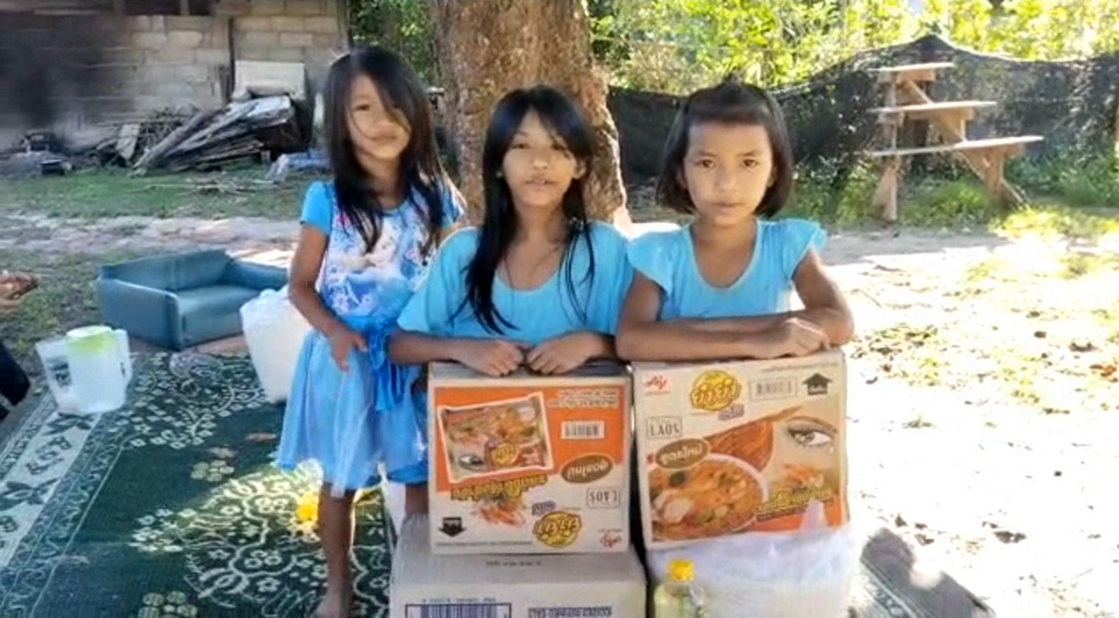 Children from Laos say thank you for relief-aid (slegs in Engels beskikbaar)
Laos is one of the countries in Southeast Asia that has had few covid-19 transmissions since the pandemic started in 2020. But when the cases started to rise early this year, the Lao government imposed a widespread lockdown to curb the spread of the virus, which has been ongoing until now. This resulted in the loss of employment for many people, especially tribal believers all over the country. Many needed immediate relief-aid just to get by during this difficult time, hoping that the restrictions would ease soon.
In early November of 2021, Open Doors local partners distributed relief goods through local churches in remote areas in the south, central, and northern provinces in Laos.
See this video of young believers saying thank you for the aid here:
"The way this works is that we have contacts on the ground who have a wide network of believers who are then connected to many local churches. These believers are the ones distributing the relief for us. Since the need is very big, our focus lies on our brothers and sisters who are really having a hard time making ends meet," shares Inpaeng* head of the relief operations.
To date, more than 1 000 believers benefited from this operation. Siblings Phoun*, Fa*, and Daeng* from central Laos are grateful for the relief pack they received. They shared: "Thank you very much for your love, kindness, and faithful prayers, especially for the goods that you gave us. Thank you. May God bless you!"
Thank you for your continued seeds of faith towards believers in Laos and many other parts worldwide. If you haven't given your seed of faith towards these urgent needs of believers and would like to, click here. 
*Names changed for security purposes