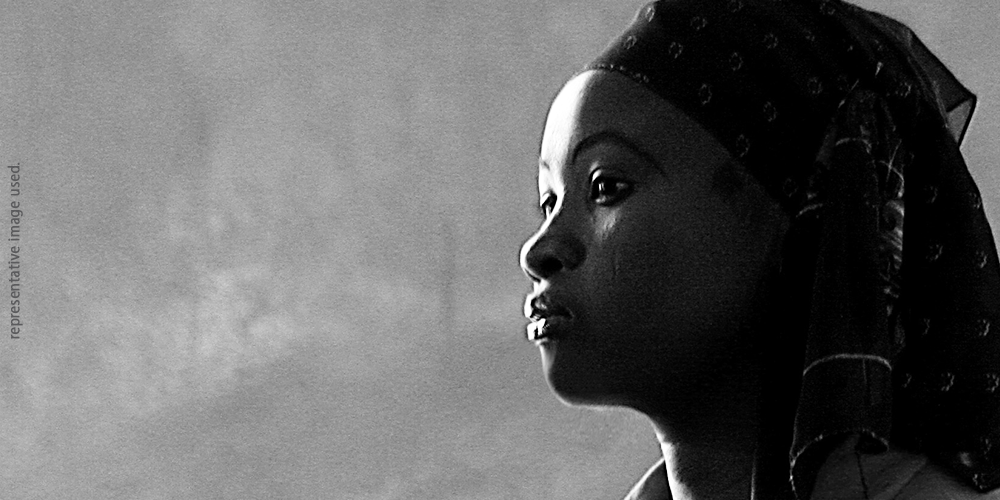 Nigeria votes as Leah Sharibu enters 6th year in captivity I #Nigeria #AriseAfrica (slegs in engels)
Last month on the 19th of February, it was five years since Leah, then 15 years old, was abducted with some 100 other students from her school in north-eastern Nigeria by the Islamist militant Boko Haram group.
Since then, all her schoolmates have been released or died in captivity. The Christian teenager, however, was allegedly kept because she refused to renounce her faith.
President Muhammadu Buhari called Leah's parents a few months after her abduction, in which he told them he would do his best "to bring your daughter home in peace and safety".
"We have to sustain efforts in continuing to advocate until Leah Sharibu and all other Christian girls who are in Boko Haram captivity are out," Rev. Dr Gideon Para-Mallam of the Citizens Monitoring Group (CMG), was quoted as saying by the Nigerian newspaper Vanguard.
"The government of President Muhammadu Buhari, you have a few more days in office. Fulfil your promise to deliver Leah Sharibu," he said, addressing a prayer event in the capital Abuja on 19 February.
Had Leah been free, she would have been old enough to vote this year. 
Leah's mother, Rebecca, has repeatedly called on Buhari to secure the release of her daughter. "Since Leah left, I have not heard anything from her," she told an Open Doors partner. "Only the video that was released some days after their abduction. That was the first and last time I saw her face and heard her voice. Apart from that, I haven't heard anything."
Open Doors has urged Nigeria's president to create a position within the government for solely maintaining an active family liaison and an open and accessible channel of communication with the traumatized parents of the hostages.
Elections
President Muhammadu Buhari is stepping down after two terms in office once his predecessor is appointed following the vote that took place on Sunday, 25 February 2023.
While he managed to curtail the Boko Haram insurgency in north-eastern Nigeria, violence has spread through its offshoot, the Islamic State West Africa Province, and a range of criminal groups in other parts of the country.
The groups are responsible for killing thousands of people and the displacement of millions, as well as kidnappings. Since 2011, Boko Haram-related violence has cost tens of thousands of people their lives, with estimates ranging between 35 000 and – if the resulting humanitarian crisis, including the death of children, is considered – 350 000 people.
For Christians in particular, there is also the threat of violent attacks by Fulani militants, which have caused mass displacement and have deepened ethnic and religious divisions in the country.
"Our data on religious violence shows that more than 5 000 Christians died for their faith in sub-Saharan Africa in 2022. Nearly 90% of those deaths occurred in Nigeria," said Johan Samuel, Open Doors' legal expert for sub-Saharan Africa.
Besides insecurity and displacement, Nigeria's economy is also struggling, and Nigeria's Christians are making themselves no illusions, says Samuel. "No matter who wins the election, despite the preferences of the Church, these issues are going to be with Nigeria for a very long time. It's not going to be easy to turn around."
Open Doors asks the global Church to join us in praying:
For a leader that will serve in the best interest of all Nigerian citizens.
That we, as an organisation, will continue to engage the international community to do what we can to ensure peace and security for civilians and prevent continued human rights abuse that adds to the fragility of the state and contributes to the declining democracy and struggling economy.