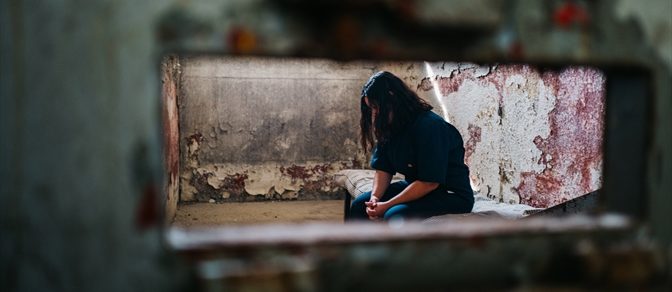 Prison life in North Korea
Many of us have never endured life in a prison cell. When we think about our faith and expressing it, the thought of living it out in prison never comes to mind. In many countries on Open Doors World Watch List, many who are in prison are treated according to the charge they have received. What if that charge was for believing in Jesus? And what if that country was North Korea? Have you ever thought about what it's like to be a Christian in a prison in North Korea? This story is based on a real-life account of a North Korean Christian who was sent first to prison and then to a re-education camp. Her name is Prisoner 42. She tells her story…
"Your name is the first thing they take.
Then they take your freedom.
They take your health.
They take away the presence of other people.
They take your clothes.
And your hair.
And finally, they take away the daylight.
Drip by drip, like a faucet slowly running dry, you're left with nothing but your own mind and body – and both of those will eventually be stamped out by this place."
See the video below for more of her story:
Prisoner 42's story takes place every day for thousands of people around North Korea. Open Doors estimates that there are 50 000 to 70 000 Christians imprisoned for their faith in North Korea. North Korea has ranked number one on the World Watch List as the most dangerous place to be a Christian for the 20th year in a row.
Through secret networks in China, Open Doors provides spiritual and physical support for Christians who are able to make it to safe houses. With your prayers and support, Christians like Prisoner 42 can survive, thanks to the training and aid they receive because of you. These things strengthen the growing underground Church in North Korea and it shows that the living waters can never be shut off. This is the power of the Gospel of Jesus Christ and the secret heritage of faith that continues from one generation to the next in this country.
You can also be part of what God is doing in North Korea and strengthen many secret believers like Prisoner 42. Click here and partner with Open Doors today, making sure that though they are persecuted, they're never alone.