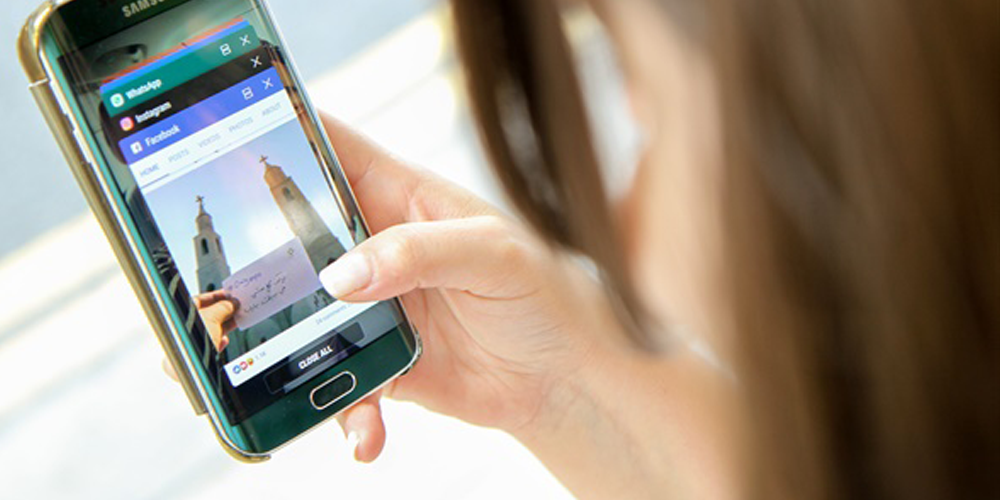 Imprisoned for a Facebook post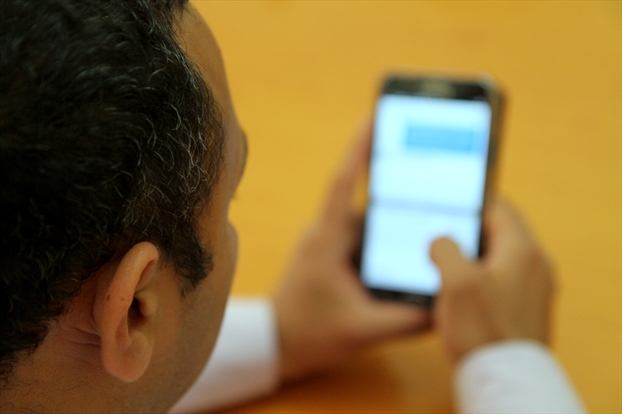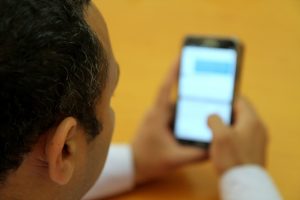 Christianity has deep roots in Egypt (ranking #16 on Open Doors World Watch List*), going back centuries before the advent of Islam in North Africa. Today, Islam is the most dominant religion in Egypt with about 90% of the Egyptian population being Muslim. In modern Egypt, the Christian minority are often marginalised and treated as second class citizens. And with the rise of more radical interpretations of Islam, the pressure on Christians has been increasing over the past few decades.
Now, in a continued attempt to systematically damage Christianity, extremists are using a new tactic to attack Christians. Moderate Muslims are being rallied to hack the social media accounts of their Christian neighbours and post content that is blasphemous to Islam. Open Doors' Middle East Director calls current developments in Egypt 'very alarming'. We spoke to an eyewitness of a recent attack.
 Unforeseen trouble
It all started a few months ago when Nermin (20) was having tea with her grandmother in their village, Ashnin El-Nasara, when she heard loud voices in the street outside the house. "I went out to see what was going on," Nermin recalls. "I saw hundreds of people carrying clubs and stones. They were chanting 'Allah Akbar', (God is great), and shouting hostile slogans about Christianity."
The angry crowd headed towards Nermin. So, she quickly went back into the house just in time to lock the door. Inside and afraid, she started crying and shouting, while the attackers threw stones and bricks at the door. "The situation was terrible," says Nermin. But Nermin's fears grew worse as she heard the crowd marching towards her parent's house down the road. "I feared they would kill them," she says.
Hacked Facebook account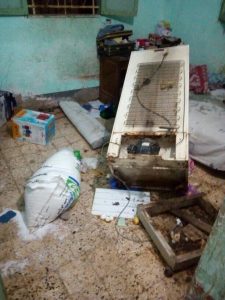 Unknown to Nermin, about a month earlier, blasphemous posts appeared on the Facebook page of Nermin's older brother, Fady Youssef Todary (26). Fady claimed his account was hacked and apologised for what had been posted. But people didn't accept his apology. An event was organised via Facebook to confront and punish him. Muslims from all over the area promised to join in on the event.
Thankfully, Fady and his parents weren't harmed as they had been hiding at a relative's house. Meanwhile, the attackers entered their home and destroyed everything inside. Nermin shares how they found their house: "They destroyed windows, furniture, electric appliances and utilities. And they slashed the mattresses with knives. They also destroyed our uncle's home next door."
Police arrived at the house, calmed the people and arrested some of the attackers. Shockingly, Fady was also arrested and jailed a few days later. The police even jailed three more of Fady's relatives –his 19-year-old brother and two uncles.
Systematic extremism
Sadly, such incidents are not uncommon. "My local sources told me about other cases, and several cases have been reported publicly. It seems to be a new tactic by the extremist Salafist groups to [destroy] Christians in the country, especially the Copts in Upper Egypt," says Open Doors' Middle East director who visited Egypt.
The Facebook hacking fit the framework of how extremist Salafists operate, says the director. "These are not incidents, this is a targeted strategy to [destroy] Christianity in Egypt. A strategy of a group that has money available to employ hackers."
Causing conflict
Father Soliman, the priest at the church of Ashnin El-Nasara, says, "I know Fady very well. He is a peaceful person, and he would never post something negative about Islam. But there are people whose aim it is to fire up conflict between Christians and Muslims in this country."
It makes him sad to see the peace in his village be destroyed like this, "Most of the Muslims and Christians here are simple people. We love each other … my Christian [community] disapproves of insulting Muslims. Jesus clearly [taught] us to love all people."
The future
This new development, together with the ongoing systematic attacks on Christians, and kidnapping of Christian women and girls requires more research to be done so that "these incidents [are] reported in detail, and evidence [is] collected."
We hope this enables us to better serve the Church in Egypt on different levels," says the director.
For Fady, the future remains uncertain and unsafe. While some of the attackers and Fady's relatives have been released, Fady is still waiting to be sentenced for his alleged blasphemy.
Please pray for the Church in Egypt – for protection for our brothers and sisters who face attacks and kidnappings. Pray also for Fady and many others like him who are being targeted via their Facebook profiles. May God give them the strength to stand strong.
*The Open Doors World Watch List is compiled each year and ranks the Top 50 countries in the world where Christians face the worst persecution for their faith in Jesus. This list is based on detailed and extensive research, in over 65 countries. Visit www.OpenDoors.org.za for more information.
Open Doors is dedicated to serving and supporting persecuted Christians worldwide and raising awareness and encouraging prayer for the worldwide persecuted Church.