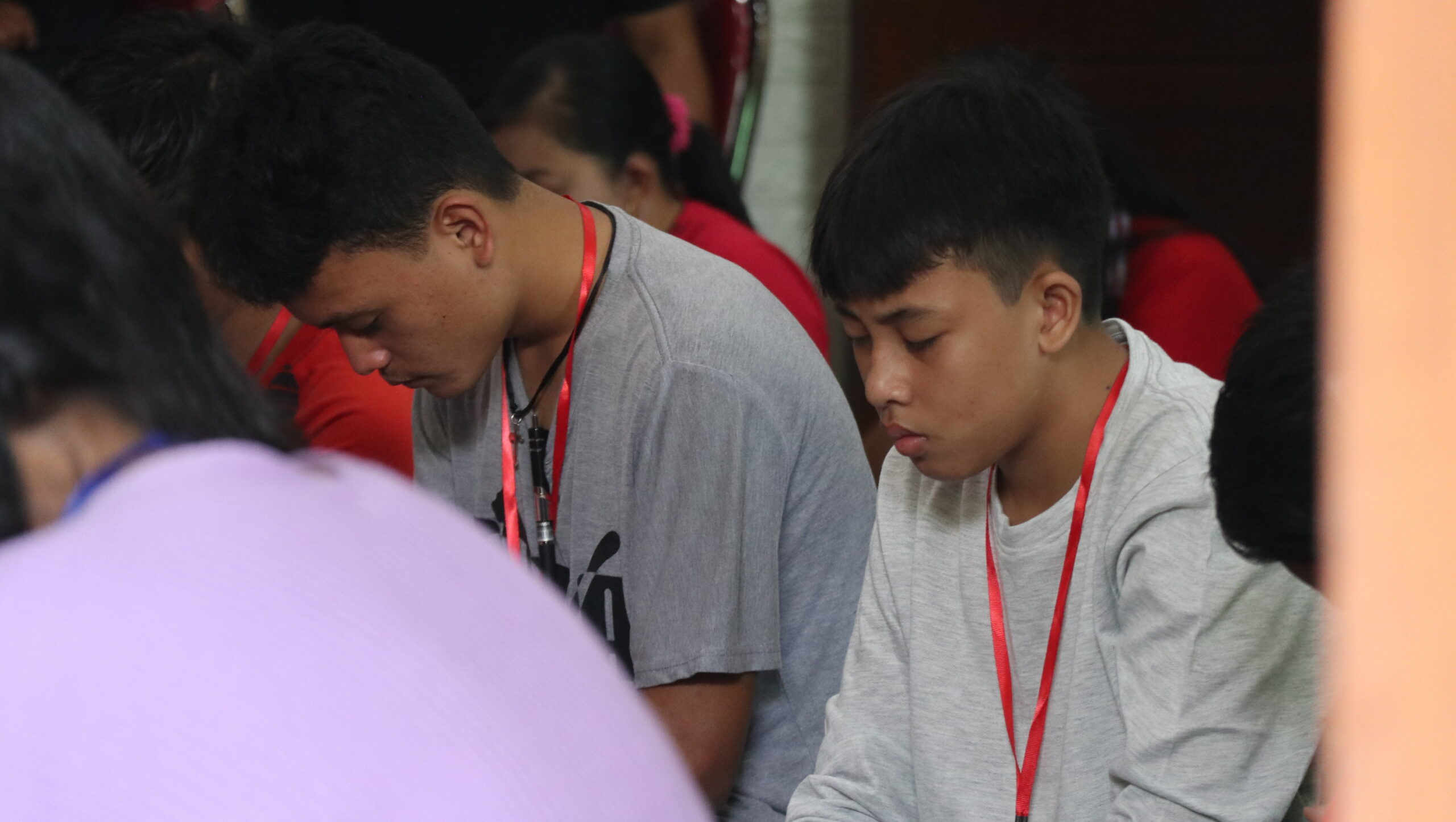 "God is present in my life" – Youth camp brings life change in Indonesia
Reva*, a young Indonesian girl, is a believer who comes from a mixed-faith home with a Muslim father and a Christian mother. She nearly converted to Islam.
Why? Because she wants her friends to stop making fun of her.
"When my cousin converted to Islam, I considered doing the same," Reva says. "I believed being a Muslim would make my life simpler. My friends would no longer make fun of me."
Norman's* Muslim classmates mockingly call him "Sus" or "Jesus". This junior high school student in Indonesia still remembers the day his "friends" suddenly picked him up and carried him to the school's mosque, where he was told to recite the Shahada (an Islamic oath and creed).
For Indonesian Christian youth such as Norman and Reva, these are the kinds of jabs they are frequently hit with every day at school. They are part of the minority religion in a country where the population is almost 90% Muslim, and many young Christians like them often feel that they have no choice but to grin and comply. Young Christians aren't aware that they are targets for discrimination and persecution.
"Everything is simply a joke – we are not taking it seriously," Norman says, defending his classmates. "I have experienced it too frequently to take it personally, so I'm used to their jokes."
Minority = discrimination
Making up only 1% to 3% of all students in Indonesia's public schools, young Christians typically don't get the same treatment as Muslim students. It wasn't until Norman and Reva, along with 90 other junior high school students, participated in one of Open Doors' youth camps, hosted by Open Doors' local partners, that they became aware of the behaviour and attitudes they face every day – they experience discrimination and bullying for their faith.
During one of the camp's small group sessions, the students shared their experiences of being mocked by their Muslim peers.
One of the students, Raymond*, shared with our partners: "Sometimes I hear them saying things like: 'Hey! if you remain Christian, you will also be crucified just as your Jesus was crucified.' They make fun of Christians in this way. I don't take offence. I'm used to hearing this."
Linda*, a Christian teacher who accompanied her students during the camp, shares how the teaching opened her eyes: "This is where I discovered that my students are frequently bullied, but I am grateful because their faith is growing stronger through this youth camp."
At the camp, students also learned how to respond to bullying by telling the truth without fear and doing it in a loving manner.
Reva learned some life-changing lessons from the camp: "I discovered that God really exists and that He is present in my life."
Praise God with us for what He is doing in the lives of young people in Indonesia and for the Christian teachers who persevere, even in uncomfortable and frustrating situations.
Click here to help sustain the next generation of believers through your Gift of Hope.
*Name changed for security reasons.