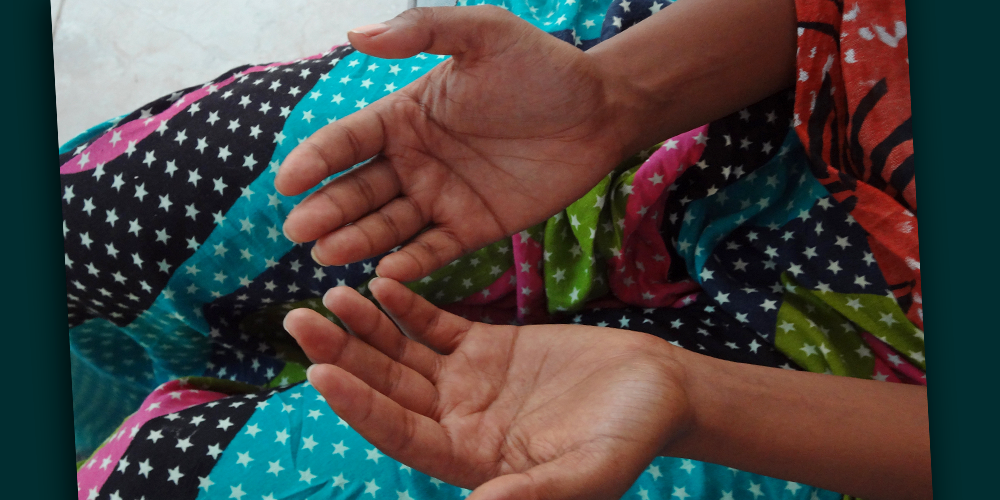 Zemzem urgently needs your prayers
Zemzem*, from the Horn of Africa, came to faith in Jesus in 2014 after meeting a Christian at the hospital during her first pregnancy. As a result, her husband divorced her, her parents withdrew their support, and society was hostile towards her. She was even jailed to get her to return to Islam. But Zemzem persisted despite the challenges.
Throughout all this, Open Doors supported her in her basic needs and, in cooperation with local believers, helped her start a business. This helped her to provide for her children.
Sadly, a few months ago, she was forced to close her shop after her landlord found out she is a Christian. Always striving to overcome dependency, Zemzem became very frustrated. The closure greatly discouraged her, and her pastor, Muktar*, is worried about her as she has not been to church lately. He has also been unable to reach her on her phone…
Please pray for Zemzem – that she will be reminded of the biblical truths she has learned, and that these truths will help her to hold on to God during this time. Pray for wisdom for Pastor Muktar so that he would know how best to help her through this difficult period.
Thank you for standing in the gap for Zemzem!
*Names changes for security reasons.