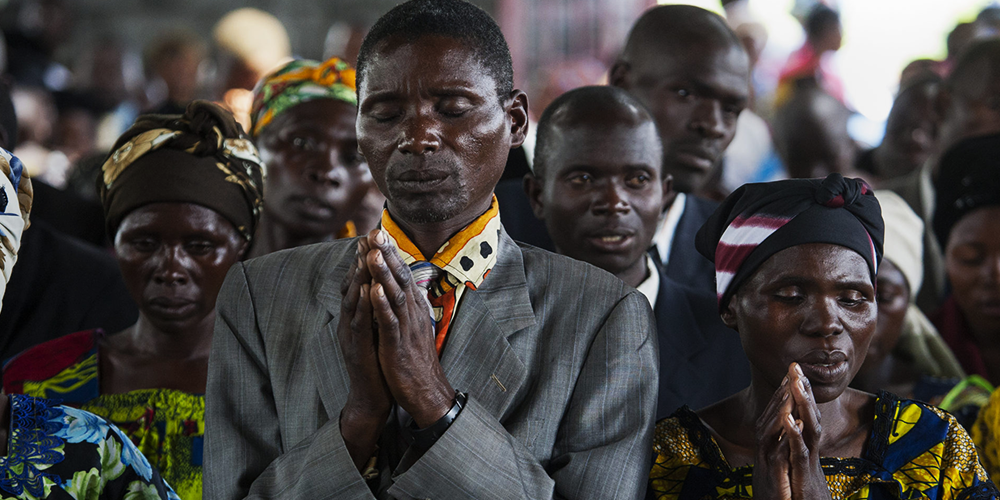 Violence continues to disrupt the lives for Christians in eastern DRC
Islamic militant violence in the eastern parts of the Democratic Republic of the Congo continues to cause immense suffering for the mostly Christian population there.
On Sunday, 5 June 2022, at around 8pm, suspected members of the Allied Democratic Forces (ADF) attacked the village of Otomaber, Irumu region, in the Ituri province. Field sources of told Open Doors reported that at least 25 people, who are mostly Christians were killed. The attackers set fire to around 30 homes. The victims were members of various church denominations.
A resident of Otomabere, Kimwenza Malembe, told Al Jazeera: "We were chatting with some friends outside (when) we heard gunshots, and everyone fled in a different direction. It was total panic."
On the 30th of May 2022, the same group attacked the town of Bulongo in the North Kivu Province, about 150km south of Irumu. They killed 15 civilians, of whom 12 were Christians. Five people were injured and three kidnapped.
These attacks are continuing despite a government state of siege set in place to clamp down on the rebels. It is nearly impossible for people, who mostly practise subsistence farming to live their lives. Their plight does not get the attention it deserves.
PRAY: Please pray for the Lord's abundant grace for our family in eastern DRC. Pray that He would be at work amid these circumstances, strengthening and providing for His children, and drawing those who do not know Him into a closer relationship with Him. Pray that the Lord would help us reach and minister to the increasing number of Christians affected by this brutality. Pray that the government would have breakthroughs in ending this terrorist tyranny.
Learn more about the Church in the DRC here.