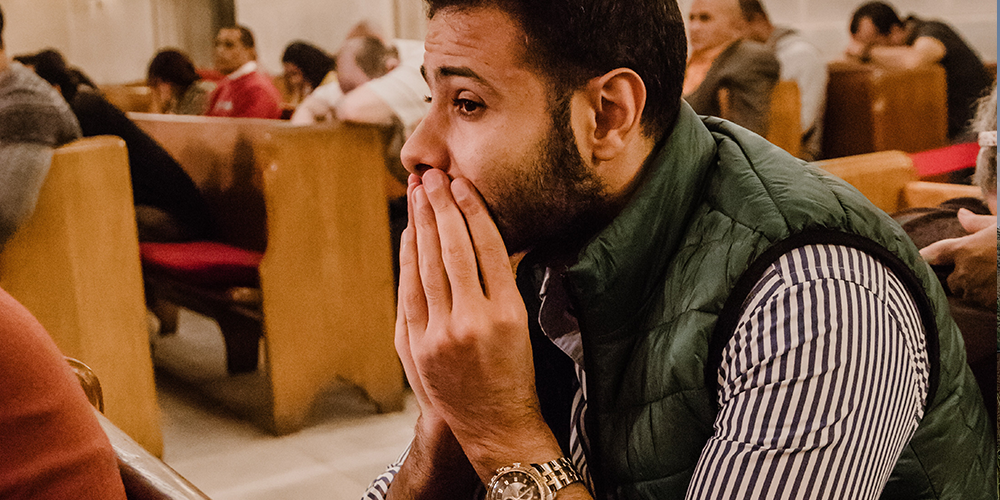 Trauma, mental health and the persecuted Church
We hear many faith-building stories of hope from Christians who have been persecuted. But there's another side to the persecution that we may sometimes forget about, a side that can change a person. Many Christians are traumatised by persecution with the effects of trauma having a great impact on the physical, mental, emotional and spiritual levels of these Christians' lives.  And sometimes instead of being able to deal with these effects, they're forced to move on as they have responsibilities. Where do they turn to, especially in places where there is a stigma to seeking trauma care and counselling? We, at Open Doors, have been witness to the struggles that these Christians face because of persecution and the subsequent trauma. Which is why Open Doors values and prioritises mental health and trauma counselling for people who suffer mental issues due to persecution and have started various projects to help persecuted Christians around the globe to deal with persecution.
Shiden* was a young man full of optimism for the future when he was imprisoned for his Christian faith. For 13 years he was tortured in various ways, including spending months in solitary confinement in a very small cell. He was 22-years-old when imprisoned and 35-years-old on release. Back home, Shiden's family soon discovered that something was amiss. Returning to normal life wasn't easy for Shiden; he hardly slept and spent most nights fighting the despondency that covered him like a blanket.
Confronted with having missed out on an education and job opportunities, lead to many phases of trauma and depression. Shiden's brother John*(who has helped take care of him since his release) and his family has "slowly seen him change in front of our eyes. He has fallen into [a] deep depression, and there are times when he is completely irrational." They fear he may hurt himself, so they keep a close watch on him constantly. The whole ordeal has been upsetting for the family.
Sadly, persecuted Christians all "face similar challenges when they come out of prison … and we have to think about how to support [them]. I dream of the day that Shiden will be healed and find hope again." says John.
Open Doors has opened trauma care centres in some countries where Christians are persecuted. We also provide various programmes to help persecuted believers heal from the trauma, deal with any mental health issues and find forgiveness towards those who persecute them.
There is an overwhelming need for trauma healing as persecution increases and Christians face more traumatic events. Helping Christians heal from the trauma they suffer is a long-term process for which there are no quick fixes. We as a Church need to stand with our persecuted brothers and sisters so that they don't turn to sources outside of the Church to seek help in dealing with their trauma and so that they can be encouraged to stand strong no matter what happens to them.
Partner with Open Doors today by giving a gift to continue helping persecuted Christians who experience extreme trauma because of their faith in Christ. Your Gift of Hope will provide trauma counselling for victims of violence, helping them experience spiritual, emotional and psychological healing. Click here to support our brothers and sisters in Christ, so they can know that though they're persecuted, they're never alone.
*Names changed for security reasons.