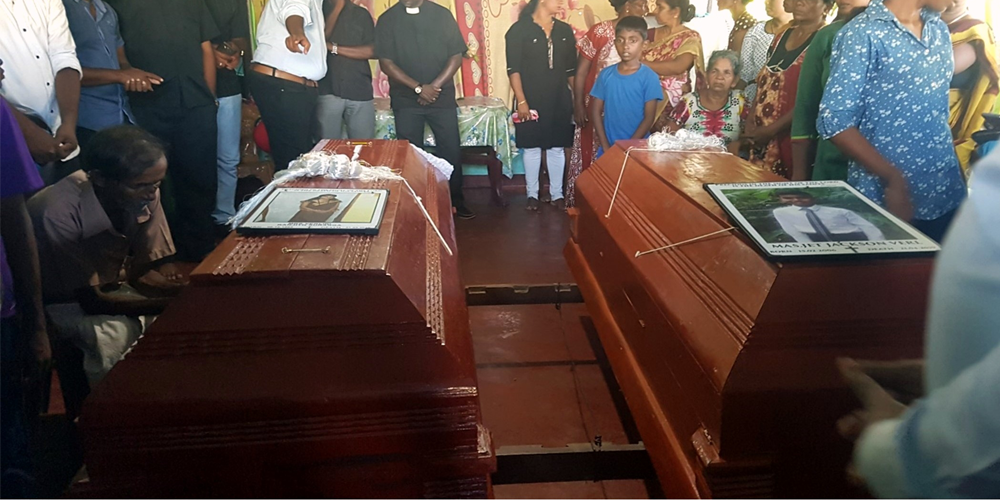 Sri Lanka, feedback from our co-workers
On 21 April 2019, Sri Lanka was rocked by some of the deadliest Easter attacks on Christians in history. Over 200 were killed while at least 450 people were wounded and many still unaccounted for. It's clear that these attacks affect thousands of people whose lives will never be the same again.
One of our co-workers, Liyoni*, said that in Batticaloa, where one of the attacks took place, the suicide bomber had not originally intended to bomb the Zion Church. He had gone to a well-known Catholic church "but their mass had been held the night before."
"Once he was at the Zion Church, he had acted as though he was waiting for someone," said Liyoni. "When asked, he had stated that he was waiting for his sick mother and had inquired what time the healing service would start."
Several people – including the pastor's wife – spoke to him that morning. One man recalls that he was sweating profusely. Several people even urged him to go inside the church and take a seat and to take his backpack off. The bomb was detonated outside the church building. Sadly, "most of the casualties were children as they had [come] down after Sunday School to have their breakfast."
Another local co-worker, Sunil*, said, "I never thought such a tragedy would befall us. "People are shocked… We're still assessing the practical needs of the Christians who've been affected. So at the moment the greatest need is prayer. Pray that people will not be discouraged by these terrible attacks."
"Please pray for physical, psychological and spiritual healing," says Liyoni. "Pray for God's strength and comfort upon those affected.
"Thank you very much for your love and prayer support."
*Names changed for security reasons.