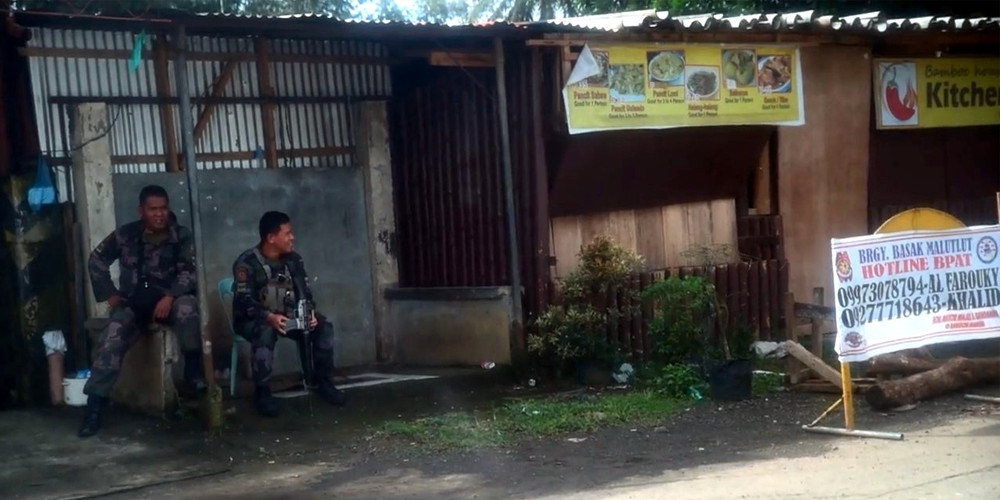 Remembering Marawi, Philippines, one year on
Yesterday, 23 May, marked one year since the Islamic State-affiliated Maute jihadists laid siege to Marawi, Philippines, in a bid to expand and form a new caliphate in Southeast Asia. The five-month conflict crippled the city and forced its locals to flee.
One of the survivors, Pastor Leo*, recalled what happened, "It was really nerve-wracking. Not a single second did the bombs stop… There were airstrikes every day and night. They [the government] were bombing the entire Marawi City."
Another survivor, Hamil* (21) got separated from his family while fleeing the chaos. He was reunited with most of his family, but he lost his mother. She was ill, and as the war dragged on, her illness was left untreated due to hospitals and pharmacies being closed. "My mom died because of an illness. We didn't know where to find her. We were helpless…," he said.
In the heat of the conflict, God used Leo and Hamil to distribute food and relief packs, supplied by Open Doors, amongst other organisations, which helped some in the city to survive.
Sadly, there is still a lot to be done in the city before the locals can return. Open Doors fieldworker, Ayesha*, said, "The situation right now in Marawi is still very unstable. For us to be able to help [the] people…. [w]e have to know how to help them build their lives again."
Pray that the people of Marawi will be able to continue rebuilding their lives. May many come to know Christ through the testimony of the Christians around them. Pray that God would continue to work through Open Doors to support our brothers and sisters in the Philippines.
Thank you for your prayers!
*Names changed for security reasons.