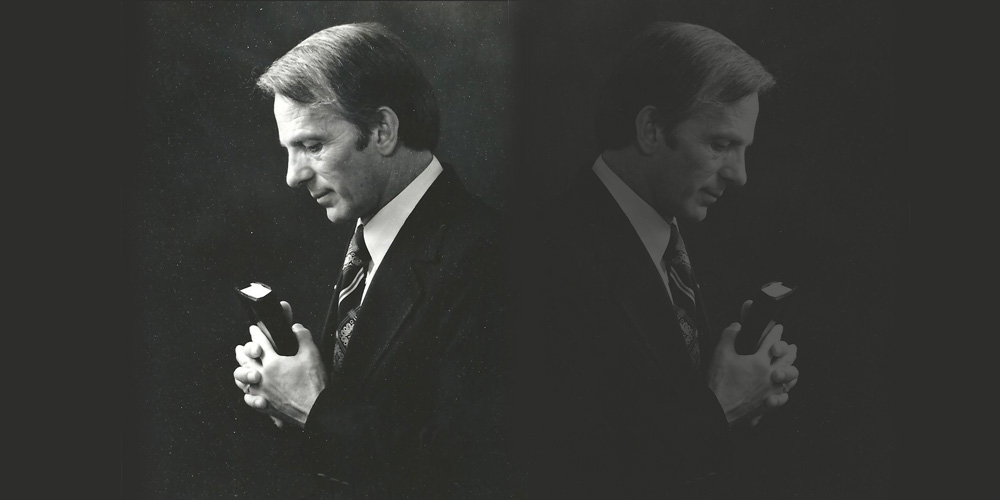 The Prayer of God's Smuggler: The impossible into existence
When was the last time you prayed for the impossible? And did your heart align with God's purpose or your own? So many times we want things to happen in our lives, in our country, or in the lives of our loved ones, without thinking if it is part of God's will or not. The month of October at Open Doors is a month of prayer and we are reminded of the testimony of many prayers, of the dangerous missions that the Lord had helped us get through, how the Lord has continued to literally open doors and break down mountains and every barrier known, according to His will for our persecuted family around the world.
We were also reminded of Brother Andrew's (the founder of Open Doors) story from his book, God's Smuggler, and how prayers opened an impossible path in 1957 into Yugoslavia [a country that split into 6 states after the fall of the Soviet Union] ,then, one of the many dangerous countries in the world to be a Christian;
"Printed material especially was liable to be confiscated at the border, no matter how small the quantity, because coining from out of the country, it was regarded as foreign propaganda. Now here I was with a car and luggage literally bulging with tracts, Bibles, and portions of Bibles. How was I going to get them past the border guard? And so, for the first of many times, I said the Prayer of God's Smuggler:
'Lord, in my luggage I have Scripture that I want to take to Your children across this border. When you were on earth, You made blind eyes see. Now, I pray, make seeing eyes blind. Do not let the guards see those things You do not want them to see.'"
Many of us tend to think that prayer is a recital, or that we need to say certain words in prayer in order for God to give us what we want. But we need to start praying Gods will into being so that He can make the impossible possible! Brother Andrew spoke to his Heavenly Father and asked Him to make the guards eyes to not see the Bibles and the Christian material that he was smuggling into the country for Christians and the Lord answered it. Do our prayers challenge the impossible? Do your prayers make blind eyes see and seeing eyes blind?
There are many Bible Smugglers out there just like Brother Andrew who risk their lives for God will and purpose. Open Doors cares for the spiritual, mental and physical needs of our brothers and sisters and they need your prayers and support! Stand with our persecuted family, making sure that though our brothers and sisters are persecuted, they are never alone…