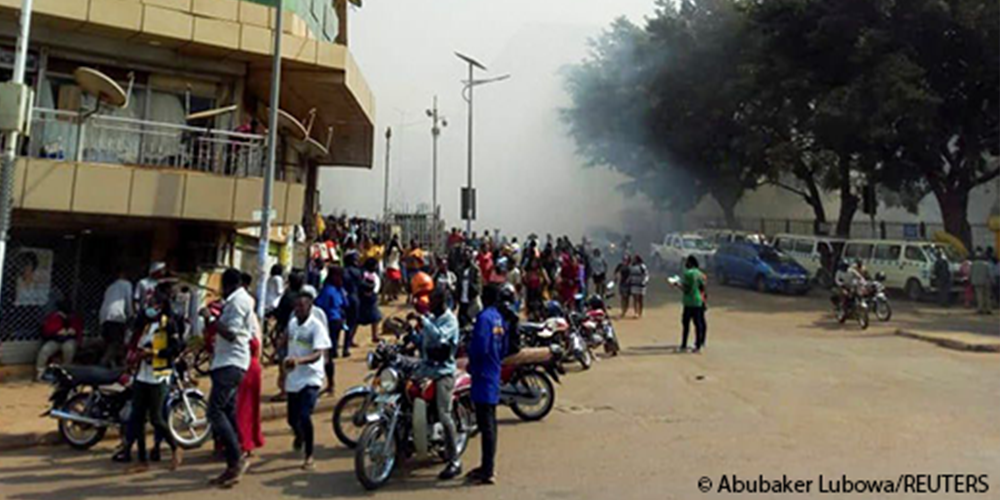 PRAYER ALERT: Pray for Uganda after explosion in capital
Early yesterday on 16 November, two explosions went off in Uganda's capital, Kampala. One was outside the central police station, and the other seemed to target a building belonging to an insurance company near the parliament building. The placement of the bombings suggest that the explosions could be politically motivated. So far, no one has claimed responsibility.
Uganda's Assistant Inspector General of Police, Edward Ochom, told AFP: "What we can say (is) this was an attack but who is responsible is a matter that is under investigation."
Emmanuel Ainebyoona, a spokesperson for the ministry of health, wrote on Twitter that a local hospital was "currently attending to about 24 causalities. Reports indicate four are in a critical condition."
Authorities have warned citizens to be vigilant since two bombings attributed to the Allied Democratic Forces (ADF) (an Islamic militant group linked to the Islamic State and most active in the North Kivu province of the Democratic Republic of the Congo) took place in October.
Please join us in praying for this new development in Uganda:
Pray for Christians in the capital not to be overcome by fear, but remain courageous, compassionate and discerning amid these circumstances.
Pray that radical ideologies will not find a foothold in Uganda as Christians, especially converts from Islam, already face pressure in certain Muslim dominated areas.
As these events take place against a backdrop of frustration over poor governance in Uganda and the Democratic Republic of Congo (which often is fertile ground for the spread of radicalism), pray that these governments will earnestly seek to resolve lapses in accountability.
Thank you for praying!