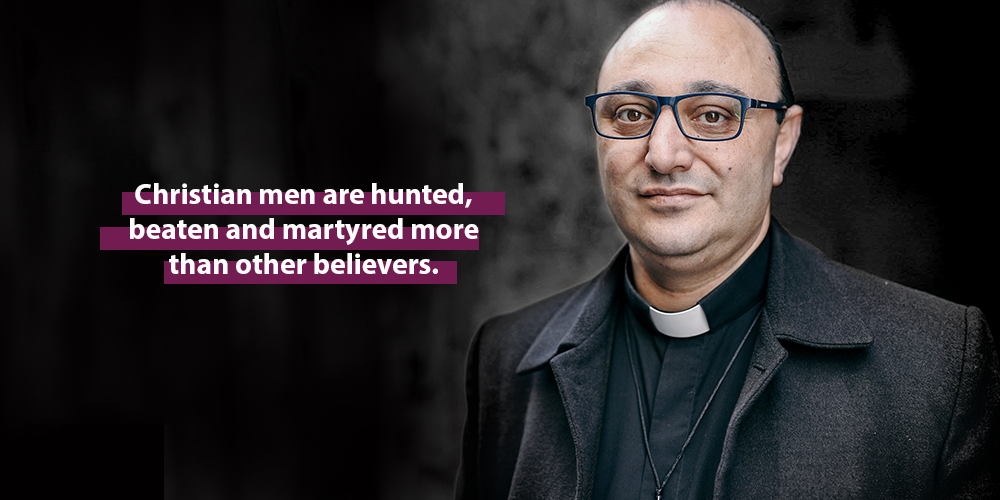 Pray for persecuted Christian men this November
More Christian men are hunted, beaten and martyred then any other believers. They are our embattled fathers and brothers – the men of our persecuted family. They are the leaders, pastors, Bible smugglers, mentors and disciple-makers of the persecuted Church.
This November, as part of our Never Alone Campaign, we are placing a special focus on the men of the persecuted Church.
The main source of persecution for men is economic harassment, followed by, shaming or shunning, physical violence (including torture), government incarceration, and military/militia service/conscription.
The persecution of Christian males directly impacts their families, communities and churches. This is particularly difficult in rural areas where the only available livelihood is communal, as is the case in Bhutan. One Christian said, "if male Christians lose their job, are excluded from the traditional way of farming or – in rare cases – are arrested, this affects the whole family as the men are usually the main breadwinners."
Please join us this month in praying for our persecuted fathers and brothers in Christ. As you pray, ask the Lord to strengthen and uphold them and the entire Body of Christ who are persecuted for His name's sake.
Click here to download a prayer guide for the Never Alone Campaign, to fuel your prayers for men in December, children in November and women in January.
Thank you for being a partner in prayer!