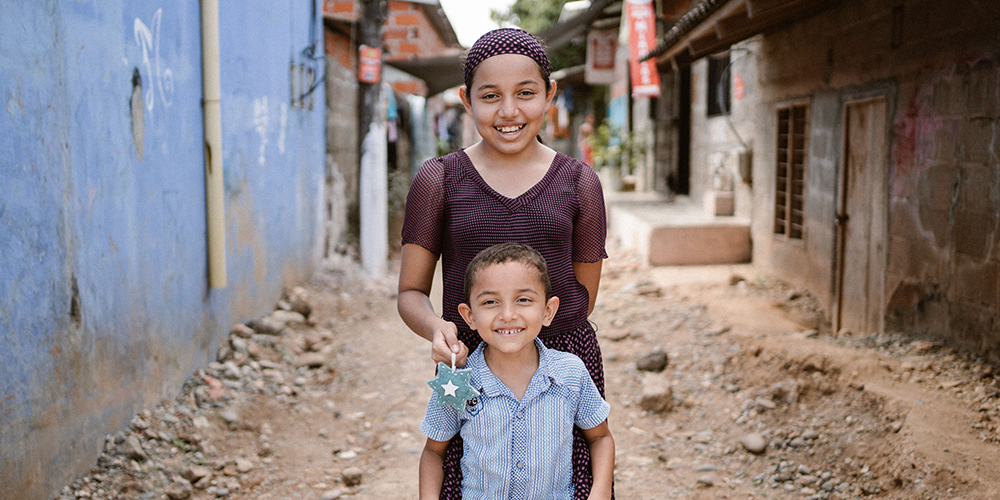 Pray for comfort and joy this Christmas
We might all celebrate Christmas differently, but around the world, the birth of our Saviour, Jesus Christ unites us as we remember the wonderful gift God gave us through Him.
Sadly, it's also a time of heightened persecution for our persecuted Christian family around the world. While we get together with our loved ones, many Christians will not be able to celebrate Christmas with their families as it's illegal in their country. Others may be able to celebrate it but with considerable risk of being attacked if they come together.
For the Salcedo family in Colombia, this Christmas there will be an empty seat at the family table, as they celebrate Christ. Daniela (12), her brother Sebastian (5) and mother Alba lost their father and husband because of their faith in Jesus. Pastor Plinio was brutally shot and killed because of his ministry work, which was a threat to drug lords and rebels, who lure vulnerable children and adults to join their lawless work.
As this is the season of giving, we want to give families like the Salcedo family comfort and joy this Christmas season and beyond by strengthening them through physical and spiritual support. It is for families like theirs that we have launched our "Christmas around the world" campaign.
Please join us in prayer in this final month of our "Christmas around the world" campaign.
Pray:
Pray that amid persecution that our family in Christ will experiences God's comfort and joy this Christmas season.

Pray that God will bless all who've prayed for and supported this campaign.

Pray that in this final campaign month, those that are able to will give towards the Christmas around the world campaign so that we can reach more persecuted Christians, to bring them hope and the gift of a safer future.
Thank you for praying!